Court and Courtrooms, Law and Lawsuits and 20 Crypto Jokes
Disclosure: Crypto is a high-risk asset class. This article is provided for informational purposes and does not constitute investment advice. By using this website, you agree to our terms and conditions. We may utilise affiliate links within our content, and receive commission.
This week in crypto: JPMorgan predicted a 20% drop in the Bitcoin hashrate after the next halving, some argued there's a connection between McRib, bitcoin, and stocks, and while Jim Cramer predicted a sharp drop for bitcoin, Yann Allemann opined that no major bitcoin drop is to be expected. Binance's $1 billion industry recovery fund after the FTX disaster underperformed, while Coinbase trading volume plunged 52% to $76 billion and marked the lowest quarter after public listing. On the other hand, 'The Quiet Maid', a movie funded by the sale of NFTs, secured a global sales deal.
In the legal event of the crypto century, Sam Bankman-Fried's trial began with stunning revelations, Bankman-Fried wrote a draft Twitter thread to announce the possible closure of Alameda Research two months before the FTX collapse, Caroline Ellison made claims involving Alameda Research's ties to international government officials, and a former engineer said Alameda Research lost $200m million to several phishing attacks due to "poor security practices". Meanwhile, a Coinbase director said Alameda Research minted upwards of $39.55 billion in USDT throughout 2021.
In the meantime, a Brazilian congressional committee recommended the indictment of four Binance senior executives including CZ, a US federal judge ordered mediation for the BlockFi and Three Arrows Capital dispute over the $284 million payments, the Trader Joe's supermarket sued the Trader Joe DEX for federal trademark infringement, and Ethereum DeFi protocol BarnBridge opened token-holder voting as it faced SEC action and fines. Then, Coinbase, Revolut, and Binance updated their apps to comply with the new regulations from the UK FCA, the FCA sanctioned Binance's UK partner RebuildingSociety.com for financial promotions, and it added 143 crypto exchanges to its warning list. In Cyprus, the authorities said they'd impose hefty penalties on unregistered crypto asset service providers.
As that was happening, Circle announced its plans to begin minting USDC directly on the Polygon network, Bitstamp was in talks with three large European banks about offering crypto services, JPMorgan Chase conducted the first blockchain-based collateral settlement with BlackRock and Barclays, a consortium of Japanese firms was set to launch a yen-based digital currency by July 2024, Russia's Central Bank argued its digital ruble could let citizens pay abroad without using SWIFT, and the Central Bank of Nigeria said its digital currency the e-naira is not a threat.
Meanwhile, crypto stolen from a businessman in India was traced to accounts linked to Hamas, and Hamas received $41 million in crypto in the lead-up to the attack on Israel. Hong Kong police issued an alert after 11 Binance users in the region fell victim to phishing scams, Platypus Finance fell victim to a security breach resulting in the loss of over $2 million, crypto exchange HTX recovered $8 million lost to a hacker in the recent security breach, and Avalanche-based Star Arena recovered 90% of the hacked funds and offered 10% bounty.
Jokes time!
__________
GM, Cryptoverse!
gm

soon pic.twitter.com/JTqbBpXIm6

— K A L E O (@CryptoKaleo) October 11, 2023
__
How was your week, everybody?
GM fellow multi-cycle digital currency enthusiasts. pic.twitter.com/VrPaSrmozv

— Cred (@CryptoCred) August 28, 2023
__
Let's check on the markets.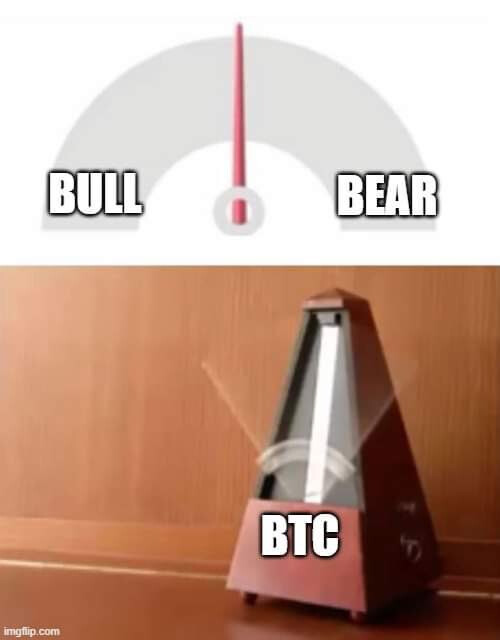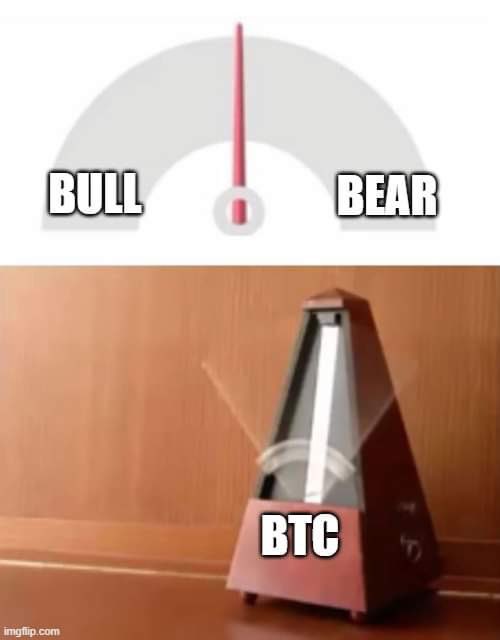 __
Oh, how the times have changed.
Crypto in 2021 vs Crypto in 2023 pic.twitter.com/eiaHl1tHfz

— LilMoonLambo (@LilMoonLambo) September 13, 2023
__
"And another!"
When the normies ask how many more times #Bitcoin will pump😂

pic.twitter.com/tSYGYfOysI

— Halving Party 2024 (@HalvingPartyMF) October 2, 2023
__
How dare you own stuff and be happy? What's wrong with you?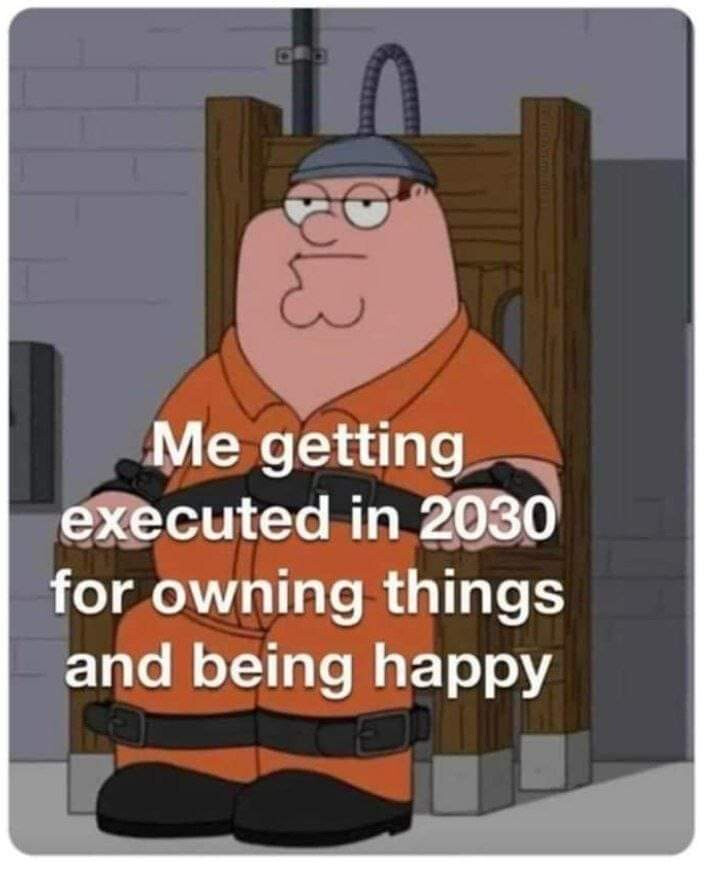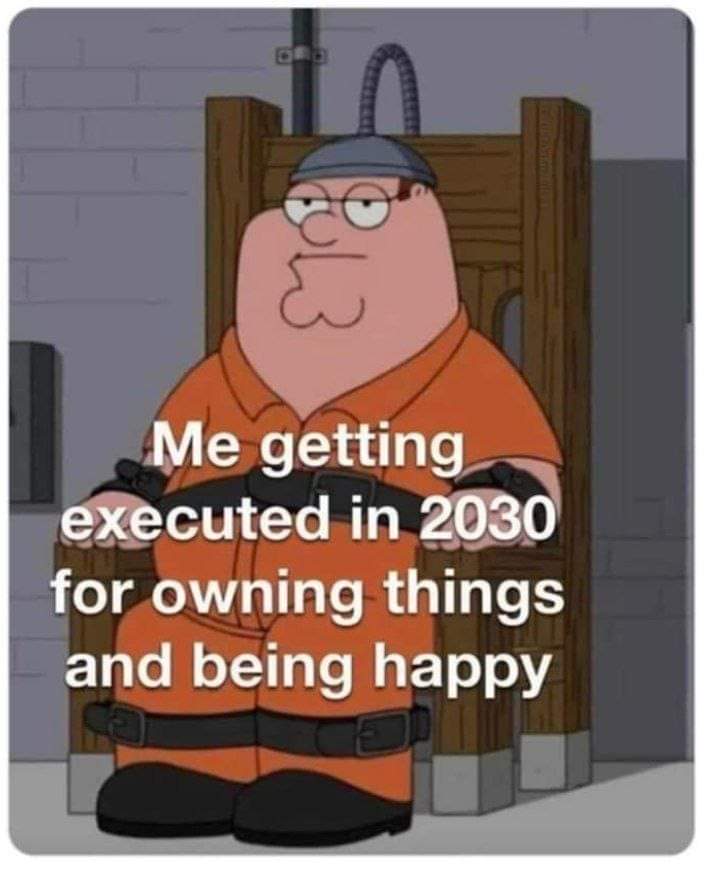 __
We've reached out to ETH holders for a comment.
ETH holders pic.twitter.com/Cg8omqklJQ

— jim (@jimtalbot) October 11, 2023
__
Aaaand discuss.
Hehe pic.twitter.com/gZfVCPlarB

— Paolo Ardoino 🍐 (@paoloardoino) October 10, 2023
__
Are they, though?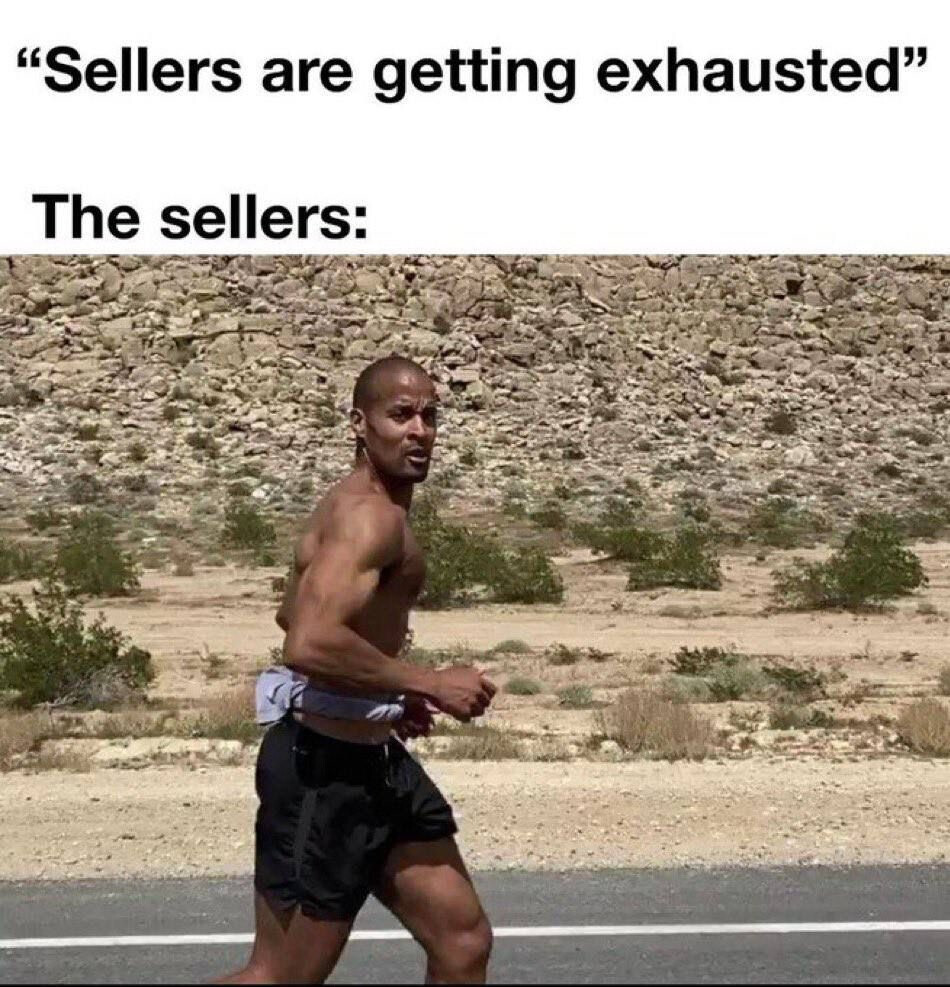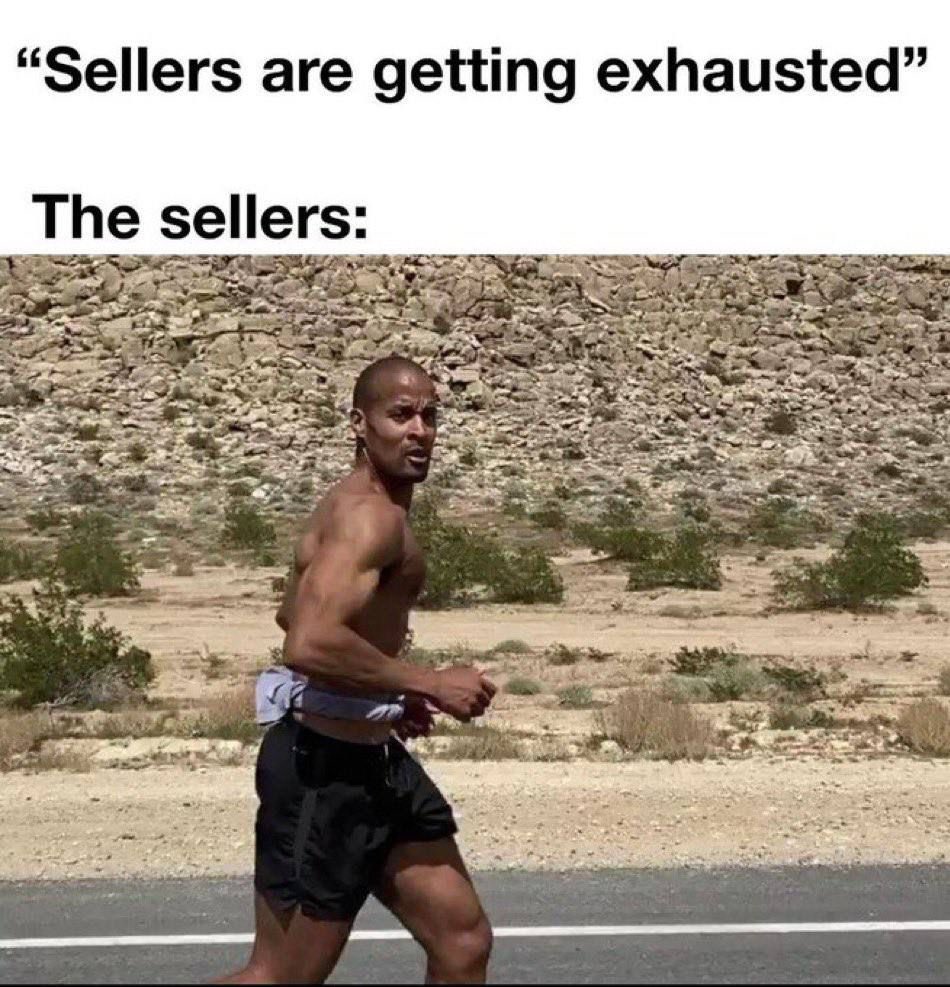 __
Zero mercy was had.
Man the courtroom artist really had no mercy 😂 pic.twitter.com/RmWKlJPRsu

— Autism Capital 🧩 (@AutismCapital) October 11, 2023
__
You too can look just like her! Fall 2023 courtroom season.
dress like Caroline Ellison for only $6000 pic.twitter.com/GcFxFt5iqL

— tuba 🦈 (@0xtuba) October 10, 2023
__
In case you weren't following.
SBF trial summary pic.twitter.com/OiK6LrJj6I

— @intern (@intern) October 11, 2023
__
Looks legit.
this seems to have been the FTX strategic plan pic.twitter.com/jup41RiVt2

— foobar (@0xfoobar) October 12, 2023
__
Every story has a twist.
CZ leaking Alameda balance sheet to CoinDesk before SBF could "get the regulators to take out Binance" https://t.co/k5qC9PvRue

— Kyle S. Gibson (e/cult) (@KyleSGibson) October 12, 2023
__
Sure.
markets are rekt but is oke cause my plan B was actually the same as my plan A which was actually just me guessing causing I'm fucking redacted so we vibe pic.twitter.com/g7Rtd9142Q

— Bags (@0xbags) September 11, 2023
__
…I can't even…
A member of the anti crypto army. pic.twitter.com/gX3ylciiiD

— The Wolf Of All Streets (@scottmelker) October 11, 2023
__
Sustainable.
2023 crypto liquidity pic.twitter.com/bPqB07iWt6

— Marusha (@mattomattik) September 8, 2023
__
Remember, it's a marathon.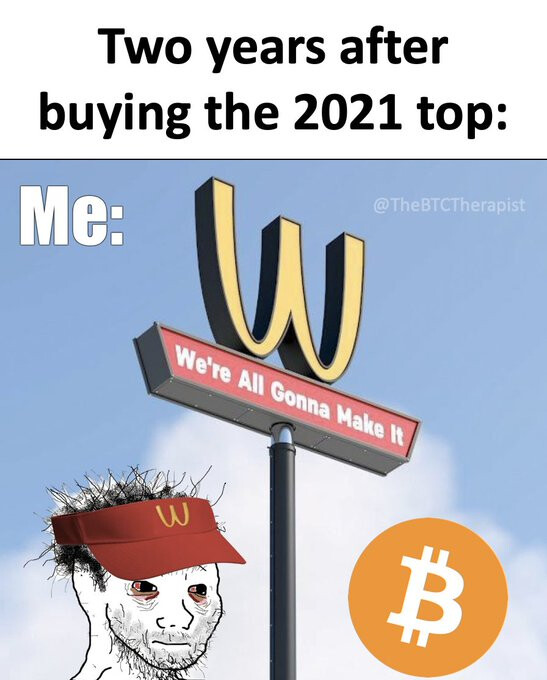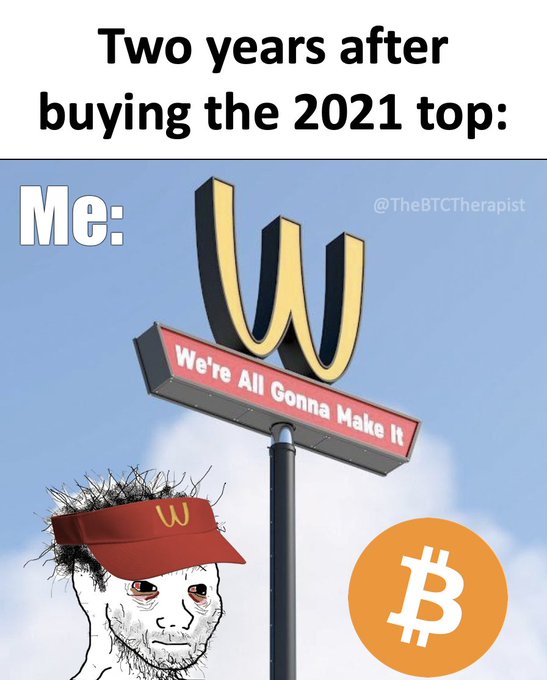 __
Some things are hard to believe.
The IRS when they see me finally make a winning trade:

pic.twitter.com/nwJIA0rAo9

— LilMoonLambo (@LilMoonLambo) October 10, 2023
__
And a documentary on auditors after auditing. Livestream with found footage.
Project: our smart contract has been audited by the top 3 audit firms

The audit firms: pic.twitter.com/wImDGUF2Ui

— Psycho (@AltcoinPsycho) September 15, 2023
---