Glassnode Co-Founder Weighs In: No Major Bitcoin Drop Expected; Investors Bet Big on This AI Crypto Presale
Disclosure: Crypto is a high-risk asset class. This article is provided for informational purposes and does not constitute investment advice. By using this website, you agree to our terms and conditions. We may utilise affiliate links within our content, and receive commission.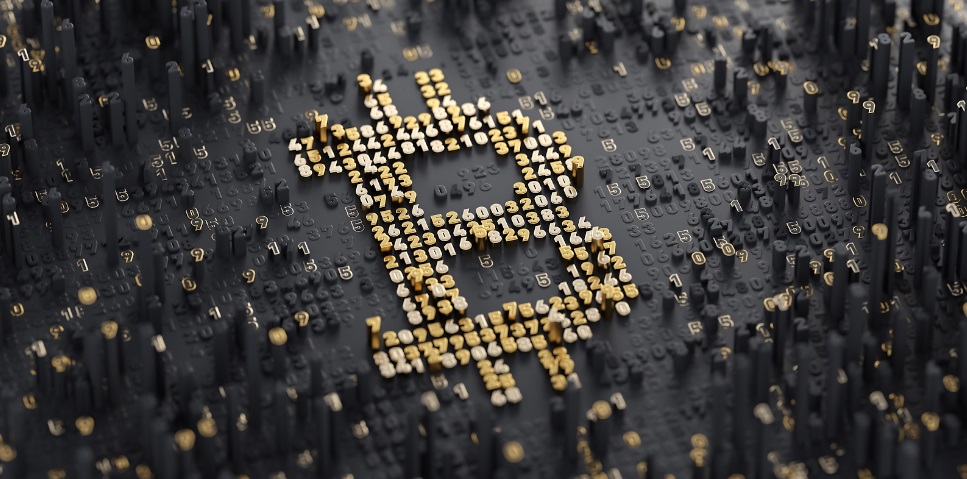 In the crypto world, where expert opinions carry weight, Glassnode co-founder Yann Allemann weighs in on the debate regarding Bitcoin's ($BTC) price outlook. According to him, a major drop in the value of Bitcoin is unlikely. In other news, a notable development in the crypto scene is the growing buzz around an emerging token and its ongoing presale, InQubeta. This token, lying at the intersection of AI and blockchain, has attracted attention and capital from savvy investors.
In this article, we will explore Alleman's perception of Bitcoin's trajectory. Further, we will delve into the overwhelming interest in InQubeta and why it is one of the altcoins to watch.
InQubeta ($QUBE): The Frenzy Explained
The buzz surrounding InQubeta ($QUBE), a project at the intersection of AI and blockchain, can be attributed to a combination of factors. Its ongoing presale has captured the attention of investors, indicating a high level of confidence in its value proposition and growth potential. Therefore, the raise of $3.5 million to date in its presale is unsurprising, highlighting its popularity within the crypto community. Consequently, it has been tipped as a good crypto to buy.
Its innovative concept and promising roadmap play a critical role in its rise to prominence in the crypto space. As a blend of AI and blockchain technology, it aims to reshape the fundraising scene of the AI industry. Hence, it will become the first crowdfunding platform for AI startups through crypto. In other words, AI-based startups can raise funds by minting investment opportunities and tokenizing them as non-fungible tokens (NFTs). These investment-backed NFTs will, in turn, be fragmented into bits. Therefore, on the one hand, AI startups will be able to source funds, and on the other, investors can hold stakes in profitable AI ventures.
With a fractional investment model to be achieved by employing NFTs and their fractionalization, InQubeta is poised to witness an influx of adopters. This is because barriers to entry into the lucrative AI market will be lowered, allowing investors to become early backers of AI projects, irrespective of their income level.
Furthermore, its promising roadmap, which features exciting developments, contributes to its appeal and will be pivotal to its growth. Notably, the launch of its staking dApp, InQubeta swap, the NFT marketplace, listing on centralized exchanges, and the launch of its DAO (decentralized autonomous organization) are developments to watch out for.
The crypto presale is currently in its fourth stage and priced at $0.0133 per token. This is a low entry point into a project poised for adoption. Meanwhile, experts forecast a 30x increase in its value in 2023, contributing to investors betting big on its presale. With InQubeta representing the best new crypto to invest in, follow the link below to participate in the ongoing presale.
Glassnode's Co-Founder Reassuring Bitcoin ($BTC) Outlook
With Bitcoin ($BTC) exhibiting volatility, Yann Allemann, Glassnode's co-founder, came forth with a reassuring narrative. Earlier this week, Bitcoin, the best cryptocurrency by virtue of its pioneering status and market dominance, experienced significant price fluctuations. However, despite the volatile market conditions, Allemann believes that a steep decline in the value of Bitcoin is improbable.
According to the Glassnode co-founder, Bitcoin remains resilient irrespective of the substantial dip in its price earlier this week. This promising outlook offers reassurance, mirroring Bitcoin's bullish historical data. Therefore, it remains the best crypto investment.
Conclusion
The Glassnode co-founder has reiterated Bitcoin's resilience and its unlikelihood of experiencing a significant decline. Meanwhile, InQubeta has become a favorite among investors thanks to its roadmap and innovative concept. These factors combine to make it a top crypto to invest in, which you can participate in by following the link below.
---