A Saudi Prince, Chinese Government Officials, and Thai Prostitutes: Former Alameda Research CEO's Damning Testimony Continues against Sam Bankman-Fried
Disclosure: Crypto is a high-risk asset class. This article is provided for informational purposes and does not constitute investment advice. By using this website, you agree to our terms and conditions. We may utilise affiliate links within our content, and receive commission.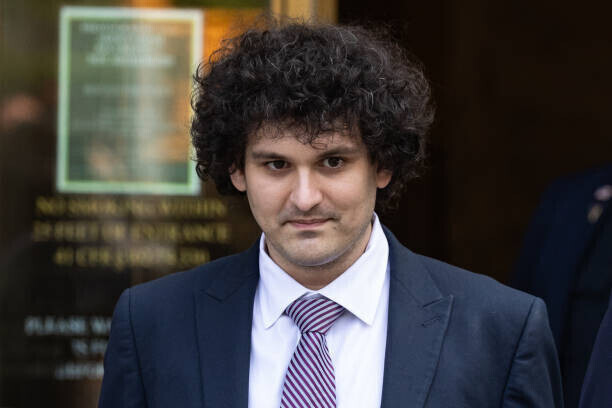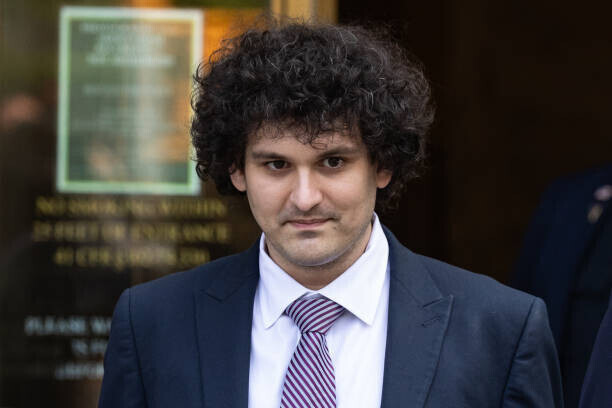 Caroline Ellison, former Alameda Research CEO and ex-girlfriend of disgraced FTX founder Sam Bankman-Fried, stunned the jury today in Manhattan Federal Court when she revealed startling claims involving Alameda Research's ties to international government officials.
Taking the stand for the first time yesterday, Ellison admitted to falsifying a number of balance sheets to make investing in the crypto hedge fund seem "less risky than it was and to hide the fact we were borrowing tens of billions of dollars from FTX customers."
"I knew it was wrong"
Testifying under a cooperation agreement with the US government, Ellison appeared to be remorseful, calling her actions "wrong."
Moreover, the former Alameda CEO said that she had been left in "a constant of dread" in the lead-up to FTX's collapse. By 2022, Alameda Research's total assets, which were mostly illiquid, totaled $21 billion, while their liabilities were estimated at over $14 billion.
Ellison testified that she and Bankman-Fried predicted and analyzed a number of "bad market scenarios" that could tank their crypto empire.
At one point, Ellison calculated there was 100% probability they would not be able to repay their loans should the crypto market experience a downturn while they attempted large venture investments. Nonetheless, Bankman-Fried charged on, instructing Ellison to repay their loans using customers' funds on FTX.
"Every day, I was worrying about the possibility of customer withdrawals and worried about this getting as well as who it would it hurt," she stated.
Bankman-Fried tried to raise FTX funds while utilizing discreet messaging
With little remaining sources of capital left, Ellison recalled Bankman-Fried attempting to raise funds for his company by selling shares to the Crown Prince of Saudia Arabia, Mohammed bin Salman Al Saud. However, these attempts ultimately proved futile.
Ellison further alleged that Bankman-Fried was concerned about the subject matter of his employees' conversations coming back to haunt him, even going so far as enabling an automatic deletion feature on their company's end-to-end encrypted messaging platform, Signal. "Sensitive conversations were saved for Signal, in-person, or not at all," Ellison added.
Moreover, she testified that Bankman-Fried instructed that company communication should "The New York Times Test," meaning employees should only communicate information they would be comfortable reading as a headline in the newspaper.
Bankman-Fried bribed Chinese government officials
However, one of the most damning pieces of evidence came when Ellison recalled Bankman-Fried bribing Chinese government officials to unlock Alameda's frozen trading accounts. These accounts were held on exchanges called OKX and Huobi, with those belonging to Alameda Research holding over $1 billion in assets.
According to Ellison, their bribery came as a last resort after hiring a lawyer who failed to negotiate with several Chinese officials. Following this, they unsuccessfully attempted to use the trading accounts of several Thai prostitutes in order to unlock their funds.
When a trader for Alameda Research attempted to dissuade Bankman-Fried from bribing the Chinese government, the fallen "King of Crypto" yelled at her to "shut the f–k up!"
Bankman-Fried sat silent in the courtroom, resting his hand slightly over his mouth. Ellison remained somewhat hunched as she calmly continued her testimony.
After a detailed review of Alameda Research's financial documents, the prosecution announced they were submitting one last balance sheet into evidence.
"Microsoft stock must be plunging then," Kaplan joked.
Having pled guilty to seven different fraud charges, Ellison is expected to finish her time on the stand this week. It is currently unclear if Bankman-Fried will testify in his own defense.
Cryptonews.com reporter Julia Smith is on the spot in the court and will be reporting daily on the proceedings.

[email protected]
---