The McRib Meme: A Curious Connection to Bitcoin and Stocks
Disclosure: Crypto is a high-risk asset class. This article is provided for informational purposes and does not constitute investment advice. By using this website, you agree to our terms and conditions. We may utilise affiliate links within our content, and receive commission.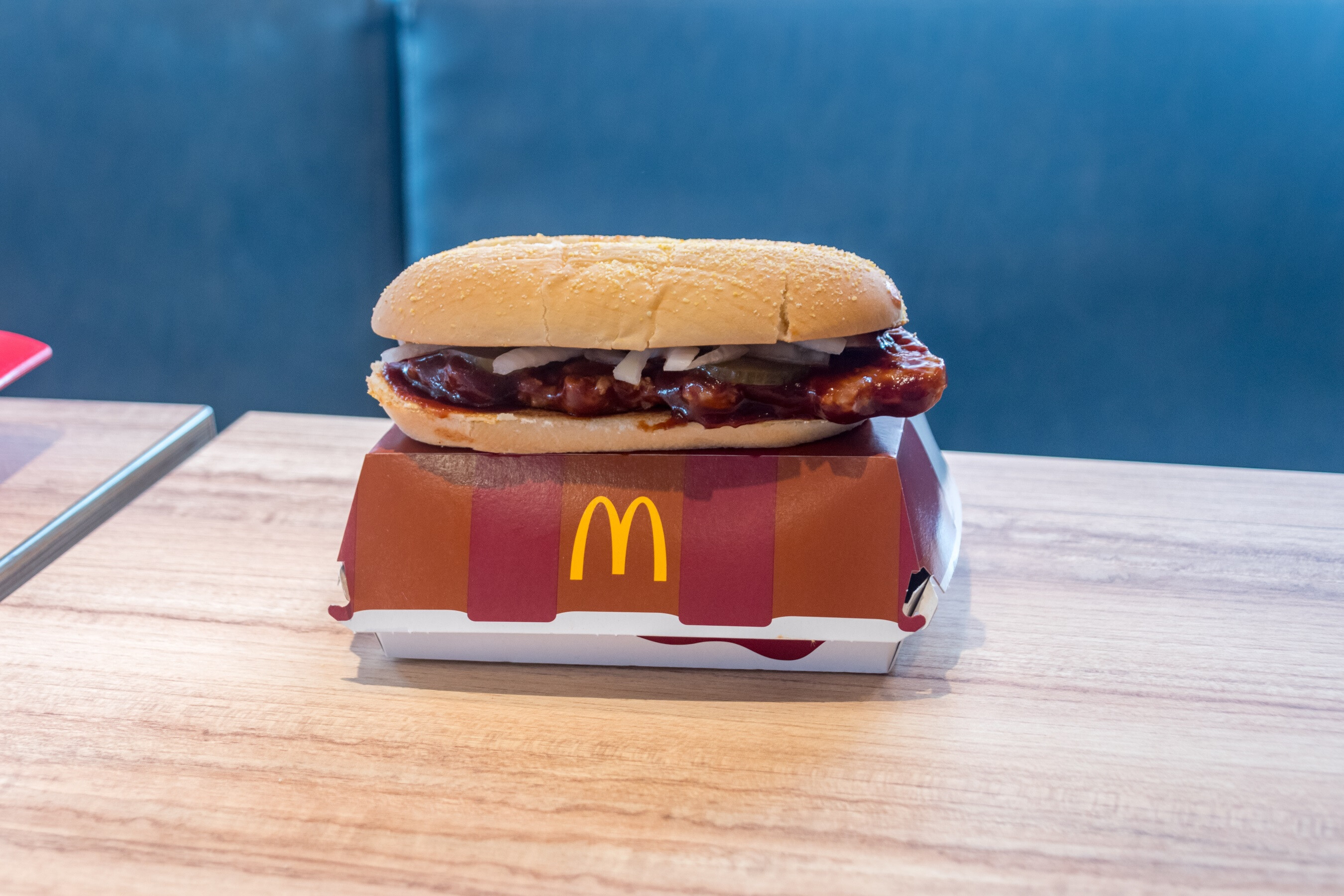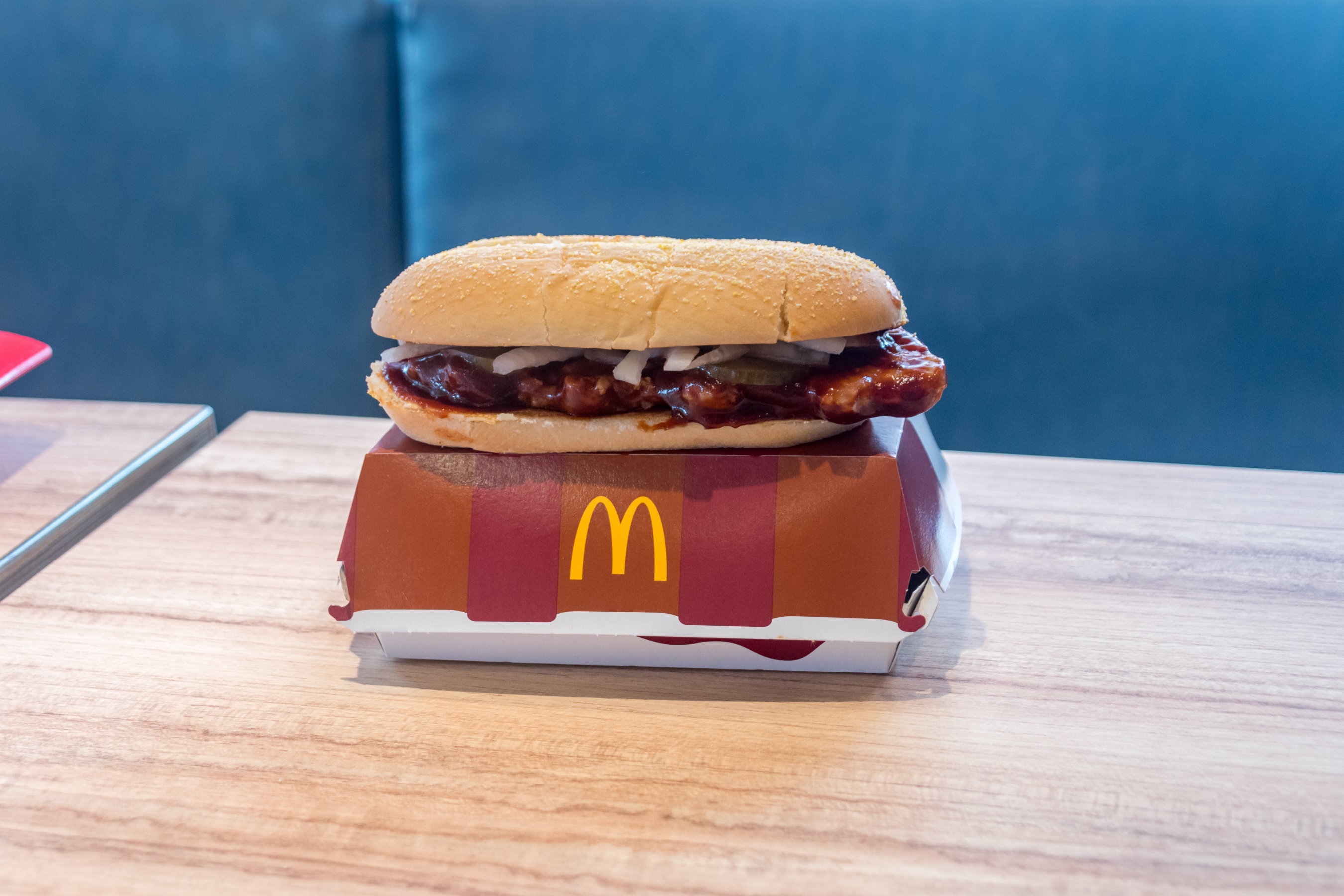 Is there a connection between McRib, bitcoin, and stocks? Some (jokingly) argue there just may be.
Some commenters have opined that the three may be correlated – but without having a causal relationship.
Firstly, the popular McRib sandwich is scheduled for a comeback in November, and it will not be available nationwide.
This announcement came just a year after McDonald's said goodbye (once more) to the famous pork meal. The fast-food giant is known for putting the sandwich back on the menu annually as a limited-time item.
2022: the McRib's Farewell Tour 😢

2023: the McRib will be back in November 😃

THIS is why I have trust issues! Stop messing w/my head, heart & tastebuds, @McDonalds

— Clumsy 🕷️ (@SheGathersRain1) October 4, 2023
The scarcity tactic in marketing is common: consumers will rush to buy a product they believe is unique, available in limited quantities, exclusive to certain areas, affordable, and/or available for a short period of time.
This helps companies gain more customers and increase profits.
Per a 2010 article in The Wall Street Journal, despite it being "limited", more than 60 million McRibs had been sold over three years.
But what does it have to do with stocks and the world's first crypto?
Well, likely nothing, but that fact hasn't stopped the crypto commenters from making memes on the topic for years now.
In 2022, COO for Ritholtz Wealth Management Nick Maggiulli shared that the S&P 500 saw a 0.04% higher average daily return when McRib was on the menu.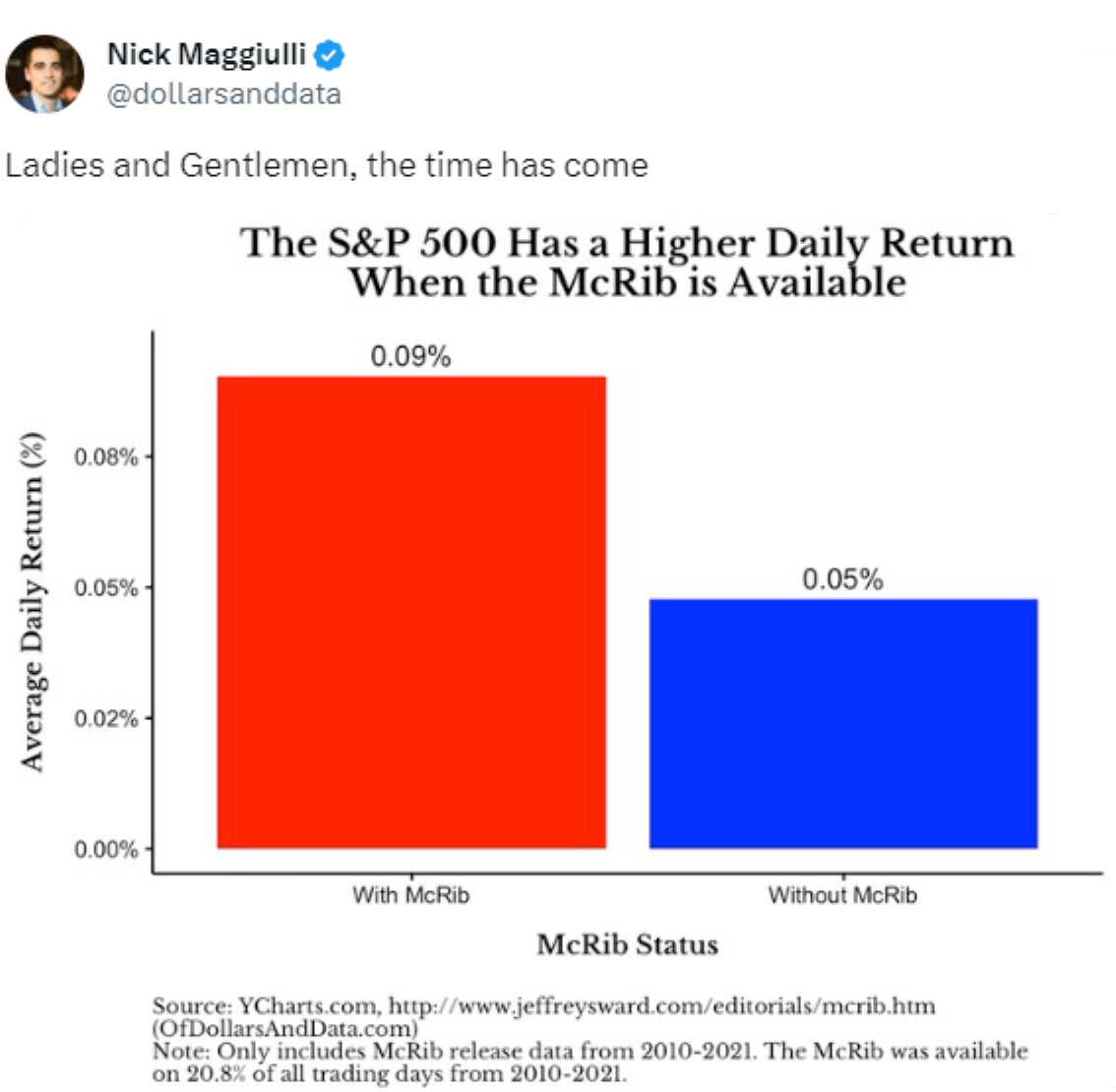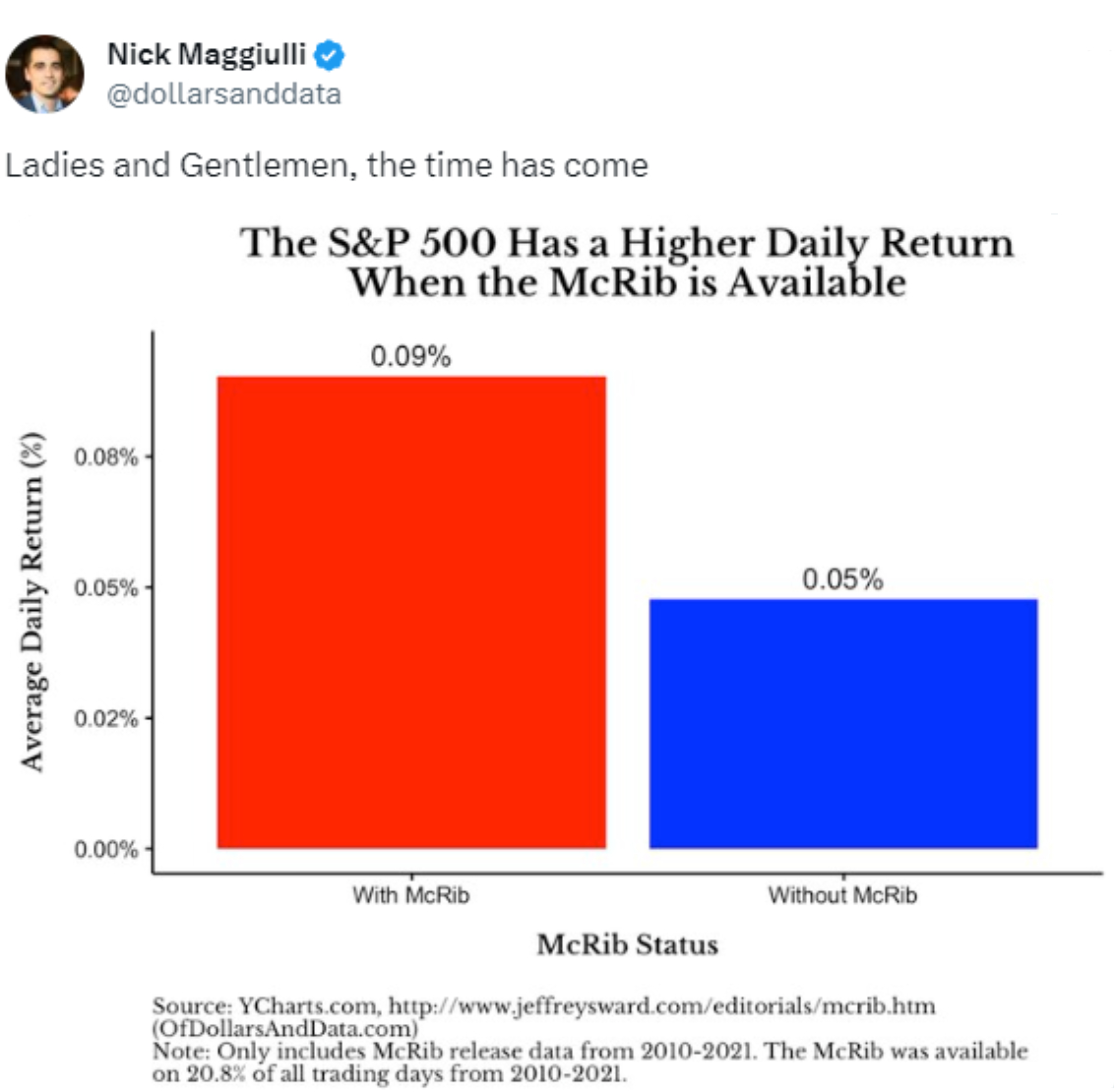 This year, crypto analyst Zack Voell shared a chart of BTC "reacting" to the McRib news.
Here's a lookback at how Bitcoin has reacted to news that McDonald's McRib is back on the menu.

They just announced it again last week.

And you're bearish? pic.twitter.com/iUgsXrOO6G

— Zack Voell (@zackvoell) October 9, 2023
Notably, it is common for McDonalds to re-release McRib in the last quarter of the year, and while November and December are typically not particularly positive for bitcoin in terms of price, October is well known in the industry as Uptober.
Additionally, bitcoin saw bull runs in 2017 and 2021.
Let's check out BTC's price over the past decade in the months of McRib comebacks:
November 2022: BTC's price in October hovered around $20,000, then dropped to the $16,000 level in November;
November 2021: November's highest price was $68,573, compared to October's $67,120;
December 2020: BTC was up to nearly $20,000 by November's end and to $28,885 by December 31;
October 2019: September was relatively steady at around $10,800, dropping to the $7,000 level in October;
October 2018: while September began with a high of $7,381, the (very brief) spike in an otherwise red October was $7,083;
November 2017: ending October with $6,370, BTC climbed to $10,400 by the end of November;
November 2016: BTC price in October this year went up to $715, then climbed to $750 in November;
September 2015: September's high was $244, while August's was $284;
November 2014: the highest BTC price in November was $418 compared to October's high of $399.
Therefore, it seems that the BTC price rise – occasionally – coincides with McRib comebacks, rather than being affected by them.
One thing is for sure: BTC keeps rising.
____
Learn more:
– McDonald's Offers Exclusive Grimace NFTs: Collectible, But No Trading Option
– McDonald's Happily Trolls Crypto Twitter – and the Responses Are (Darkly) Hilarious

– Bitcoin Hashrate to Drop by 20% After Next Halving Event: JPMorgan
– Jim Cramer's Bitcoin Prediction: Prepare for a Sharp Drop – Best Counter Indicator?
---