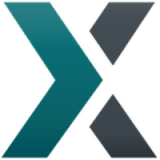 Poloniex Review
Poloniex is a US-based exchange suited to the experienced trader. Founded in 2014, it now offers dozens of cryptocurrencies with which to trade, although it doesn't allow any trades using fiat currencies. It has relatively low trading fees, while its withdrawal fees are among the very lowest in the industry. However, despite offering a clean interface and plenty of trading options, its security isn't quite as good as some of its rivals. It suffered a hack in March 2014, and doesn't offer any concrete information on the security measures it takes to reinforce its system. Another issue is that customer support gets a little unresponsive at peak times, although this problem certainly isn't exclusive to Poloniex.
General info
Web address:

Poloniex

Support contact:

Link

Main location:

Wilmington, US

Daily volume:

6588 BTC

Mobile app available:

Yes

Is decentralized:

No
Parent Company:

Circle

Transfer types:

Crypto Transfer

Supported fiat:

USD

Supported pairs:

146

Has token:

Fees:

Low (Compare rates)
Pros
Low fees
Wide range of cryptocurrencies
Wide range of trading options
Cons
No fiat currencies
Question marks over security
Customer support can be slow at peak times
Poloniex Fees
When it comes to trading, Poloniex's fees are low, but you can still find cheaper trading fees elsewhere. They vary depending on whether the user is a 'maker' or 'taker' of liquidity (i.e., on whether they trade by making a new order or by taking an old one), and as the table below illustrates the decrease in proportion to the user's 30-day trading volume.
| Maker Fee | Taker Fee | 30-day Trade Volume |
| --- | --- | --- |
| 0.15% | 0.25% | Less than 600 BTC |
| 0.14% | 0.24% | Between 600 and 1,200 BTC |
| 0.12% | 0.22% | Between 1,200 and 2,400 BTC |
| 0.10% | 0.20% | Between 2,400 and 6,000 BTC |
| 0.08% | 0.16% | Between 6,000 and 12,000 BTC |
| 0.05% | 0.14% | Between 12,000 and 18,000 BTC |
| 0.02% | 0.12% | Between 18,000 and 24,000 BTC |
| 0% | 0.10% | Between 24,000 and 60,000 BTC |
| 0% | 0.08% | Between 60,000 and 120,000 BTC |
| 0% | 0.05% | More than 120,000 BTC |
For the sake of comparison, Kraken offer a taker fee of 0.16% for any trades between EUR 1,000,000 and EUR 2,500,000 (163.74 BTC and 409.35 BTC), while Poloniex offers 0.16% only if users trade between 6,000 BTC AND 12,000 BTC (EUR 36,643,738.86 and EUR 73,287,477.73).
In other words, Poloniex's taker fees are higher than Kraken's. However, they're lower than GDAX's, for instance, which requires users to have a 30-day volume of around 6,792 BTC before the taker fee drops from 0.25% to 0.24% (although GDAX doesn't charge maker fees).
As for deposits and withdrawals, Poloniex doesn't charge anyone for depositing cryptocurrency (fiat currencies can't be deposited, withdrawn or purchased). Customers will be charged for withdrawals, although these are set by the network of each cryptocurrency being traded.
For example, bitcoin withdrawals cost 0.0005 BTC, making Poloniex among the very cheapest of exchanges for withdrawals (equal to Binance, less expensive than Kraken, Bittrex, Bitfinex, and HitBTC).
Visit Poloniex
Company's History and Background
Based in Delaware, USA, Poloniex was launched in January 2014 by Tristan D'Agosta, who has a background in music and previously established the Polonius Sheet Music company in 2010. It's an exchange catering for the experienced trader, offering a range of advanced trade types, as well as margin trading and even crypto lending. Further solidifying its status as a home for experienced traders only, it allows exchanges in dozens of cryptocurrencies, but not in any fiat currency.
Poloniex offers some of the lowest trading and withdrawal fees on the market. However, its reputation for security isn't quite as strong as its reputation for prices, having suffered a high-profile hack in March 2014, as well as a number of isolated account hacks and customer-reported withdrawal issues since then.
Still, it responded to its 2014 hack openly and by offering full reimbursements for the stolen 97 bitcoins out of D'Agosta's own company profits. And in early 2018 it was acquired by payments company Circle, who reportedly plans to transform it into America's first fully regulated crypto exchange.
Poloniex Security
Security isn't Poloniex's greatest strength. Not only did it suffer that March 2014 hack, but it's not entirely clear just what systemic measures the exchange has taken since then to secure itself.
To be fair, it does offer two-factor authentication to all customers, although this is something which is now fairly standard across 90% exchanges in protecting accounts from hacks.
And to be fair again, Tristan D'Agosta did write in 2014, "Since the hack, we implemented continual automatic auditing of the entire exchange, bolstered the security of all servers, and redesigned the way commands are processed so that an exploit like the one used in March is impossible."
However, there's no page on Poloniex's website explicitly detailing, for example, that the exchange uses cold wallets, SSL/TLS, and PGP/GPG cryptography, or multisig wallets. As such, there's no guarantee that Poloniex is quite as safe as it could possibly be, even if the acquisition by Circle might suggest better things to come.
Go To Exchange
Poloniex Usability
Despite peripheral security concerns, usability is something that Poloniex does well. The range of screens, windows, and boxes it offers may confuse more inexperienced traders, but it offers seasoned crypto handlers a great deal of flexibility and power in how they go about their trading. Aside from market trades, there is the option to make stop-limit orders, as well as the ability to margin trade and to lend (at a maximum rate of 5% per day).
Doing any of the three is easy, requiring only that the user transfer cryptocurrency from their exchange accounts to either their margin or lending accounts. This is also helped by the clear layout of Poloniex's screens and pages, which have an uncluttered, white-background design.
Similarly, completion of trades and withdrawals is fairly quick, with the exchange stating that withdrawals will take no more than 24 hours at the very latest. That said, some customers have complained that, during peak trading periods, they can wait a while for a response from customer support.
Poloniex doesn't offer a mobile app (contrary to a phishing scam that has done the rounds). However, it does have a mobile version of their website, which makes navigating the exchange on a smartphone much easier.
Poloniex Deposit/Withdrawal Methods
Poloniex allows trades only in cryptocurrency, so unsurprisingly customers have to make deposit and withdrawals using crypto wallets. Fortunately, this is simple enough: the Deposit & Withdrawals page gives customers a wallet address for each cryptocurrency they wish to deposit, and it allows them to enter their own external wallet address for any currency they wish to withdraw.
Start Trading Now
Summary
Web address:

Poloniex

Support contact:

Link

Main location:

Wilmington, US

Daily volume:

6588 BTC

Mobile app available:

Yes

Is decentralized:

No
Parent Company:

Circle

Transfer types:

Crypto Transfer

Supported fiat:

USD

Supported pairs:

146

Has token:

Fees:

Low (Compare rates)