An Interview: What is the Plan for Circle's Poloniex?
Disclosure: Crypto is a high-risk asset class. This article is provided for informational purposes and does not constitute investment advice. By using this website, you agree to our terms and conditions. We may utilise affiliate links within our content, and receive commission.
Circle has come full circle. After first launching a mobile payment platform in 2013 that let users send and receive bitcoin as well as traditional fiat currencies, it discontinued bitcoin transfers in December 2016. Now, the Boston-based multinational is moving more firmly back into cryptocurrency, after having acquired the Poloniex exchange in February for USD 400 million and after having launched its own crypto-trading app (Circle Invest) on March 13.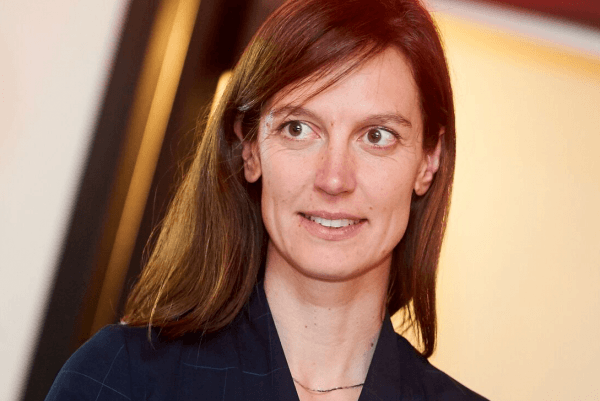 "There is a new world that's opening out there and we can fundamentally change the way we create and we share value," says Circle's Europe Managing Director Marieke Flament. She's telling Cryptonews.com about the company's motivations for its recent activities, which to some extent are driven by factors that led Circle to launch its popular Circle Pay app in the first place.
"If you think of the ways money is sent around today it's completely inefficient," she says, "there's no reason for that to happen."
This largely explains why Circle Pay was launched back in 2013, but it's also useful in decoding just why Circle purchased Poloniex. As readers who dabble in crypto-trading may already be all-too aware, buying and selling bitcoin via the big exchanges can also be highly inefficient and cumbersome. It's therefore encouraging to hear from Flament that Circle aims to help Poloniex scale more effectively and improve its customer service.
"The first thing we want to do is to make sure we can help Poloniex to further grow," she says.
"What we'll be looking at doing is making sure we can scale up through market expansion, localisation, and maybe where possible and appropriate explore if we could add, for example, fiat currencies, and connectivities to some of our other products, such as Circle Pay, Circle Trade and Invest."
Scaling
By 'scaling,' it's clear that Flament isn't referring simply to increasing Poloniex trading volumes and revenues. She's also nodding towards improving customer services, which across exchanges in general had a tendency to suffer under the massive expansion in interest crypto witnessed towards the end of 2017.
"We'll be looking also at how can we actually have the Circle customer experience brought into [Poloniex] in the best possible way," she explains. Here, the "customer experience" she mentions is related to Circle's reputation as a provider of seamless payments and transfers, and with Circle Pay and Circle Invest there's the added bonus of being able to (respectively) transfer money and trade cryptocurrencies without any fees.
It's too early to tell whether Circle will directly implement a reduction of fees or of transaction times in Poloniex, but what is clear is that the overall quality of the service provided by the exchange is at the top of Circle's agenda. "What we're extremely focused on at this point is making sure we can address everything around customer support, risk compliance, and basically making sure we can help […] scale it up."
Of course, Poloniex isn't the only crypto-related business in the Circle stable. Not only does Circle Pay already use the blockchain to make fiat money transfers quicker and more efficient, but there are also Circle Trade and Circle Invest, which as highlighted above may potentially be integrated somehow with Poloniex in the future.
Circle Invest is the newest of these two platforms, and as Flament tells Cryptonews.com its aim is to make buying cryptocurrencies easier and cheaper for the general public.
"The idea of Circle Invest is to enable people to be able to start investing in crypto assets, such as bitcoin and ethereum and so on and so forth."
This contrasts with Circle Trade, which provides liquidity to crypto markets and exchanges, and is therefore focused on big investors and institutions.
Circle Invest will be aided in its objective not just by the lack of fees on many cryptocurrencies, but also by the instant deposits and absence of minimum purchase amounts. "In a way," Flament adds, "this is the second step into going deeper [into cryptocurrency] or as a customer being more and more familiar with crypto assets."
Move towards regulation
Circle regards Poloniex as a complement to Circle Invest, in that the exchange will offer deeper and more complex crypto-trading than the latter. "Where Poloniex fits into all of that," Flament says, "is Poloniex helps for crypto-to-crypto and for customers who, let's say, are a bit more knowledgeable and who want to actually start trading some of these crypto assets on a wider range."
This is how Circle perceives the hierarchy of its own platforms, but purchasing crypto-exchanges or launching trading apps isn't the only thing it has planned for the future. Most importantly of all, it also intends to play a leading role in the greater move towards regulation that's being seen in the crypto space.
"We work very closely with regulators across the globe […] to make sure that we can also protect consumers and have the right frameworks that are put in place."
It was reported at the time of Circle's USD 400 million acquisition – via a leaked document – that the company intended to transform Poloniex into the "US's First Regulated Crypto Exchange." Asked about the authenticity of this document, Flament was at liberty to tell Cryptonews.com only this: "that we'll keep working with The U.S. Securities and Exchange Commission and regulators around the globe to figure out what should be put in place for exchanges."
---