BitMEX
BitMEX (short for Bitcoin Mercantile Exchange) is one of the most popular Bitcoin futures exchanges for advanced traders and speculators. It's also known as a derivative market for crypto instruments, allowing for trading leveraged positions with Bitcoin (XBT). It's important to note that leveraged trading is both highly risky and rewarding. Thus it should be treated with caution, especially at BitMEX, where margins can run up to 100x times. BitMEX began its operation in 2014 and is based in Hong Kong. Security is a top priority at BitMEX, and the exchange hasn't experienced any hacks yet. Besides, it offers the lowest Bitcoin margin trading fees and has a relatively frictionless sign-up process, but KYC is a must. The platform has a clear UI and easy-to-use dashboard, but it might pose a steep learning curve for beginners. If you're just entering the cryptocurrencies space, you might be better off starting with a simple exchange. Our recommended reputable fiat-to-crypto exchanges include Bitstamp, Coinbase, and Poloniex.
BitMEX Trading and Features
BitMEX exchange is all about trading cryptocurrency derivatives. Currently, users can deal in:
Futures Contracts. The agreements to buy or sell cryptocurrencies at a predetermined price on a specific date in the future.
Perpetual Contracts. Agreements are like futures contracts, except they do not have a predetermined expiry date, so you can hold them as long as you like or until your position is liquidated.
BitMEX UP & DOWN Contracts. These are option contracts that let traders participate in the potential upside or downside of an underlying asset. Users can speculate on Bitcoin price at a particular settlement date and receive or pay the difference for guessing right or wrong. UP and DOWN Contracts cannot be shorted, and they expire early if the price touches or falls below the predetermined KO barrier price. It helps users to limit potential downside.
Quanto Futures Contracts. Offered in US Dollars and Tether on the platform, these contracts are meant to give exposure to the USD or USDT price of an asset without having to hold either USD/USDT or the asset itself directly. BitMEX had Chainlink (LINK) and Ethereum (ETH) Quanto futures pairs available at the time of writing.
BitMEX traders can enjoy:
General info
| | |
| --- | --- |
| Web address: | Link |
| Main location: | Hong Kong |
| Daily volume: | 0.0 BTC |
| Mobile app available: | No |
| Is decentralized: | No |
Parent Company:
HDR Global Trading Limited
Transfer types:
Crypto Transfer,
Supported fiat:
-
Supported pairs:
16
Has token:
-
Fees:
Low(Compare rates)
Founded: March 2014
Web address: bitmex.com
Support contact: https://www.bitmex.com/app/support
Parent Company: HDR Global Trading Ltd.
Company location: Republic of Seychelles (also known to have an office in Hong Kong)
Pros & Cons
Enjoyable trading platform with clear UI High liquidity Up to 100x leverage for certain positions
Fees structure can be difficult to grasp No fiat options High-risk exchange Not suitable for beginners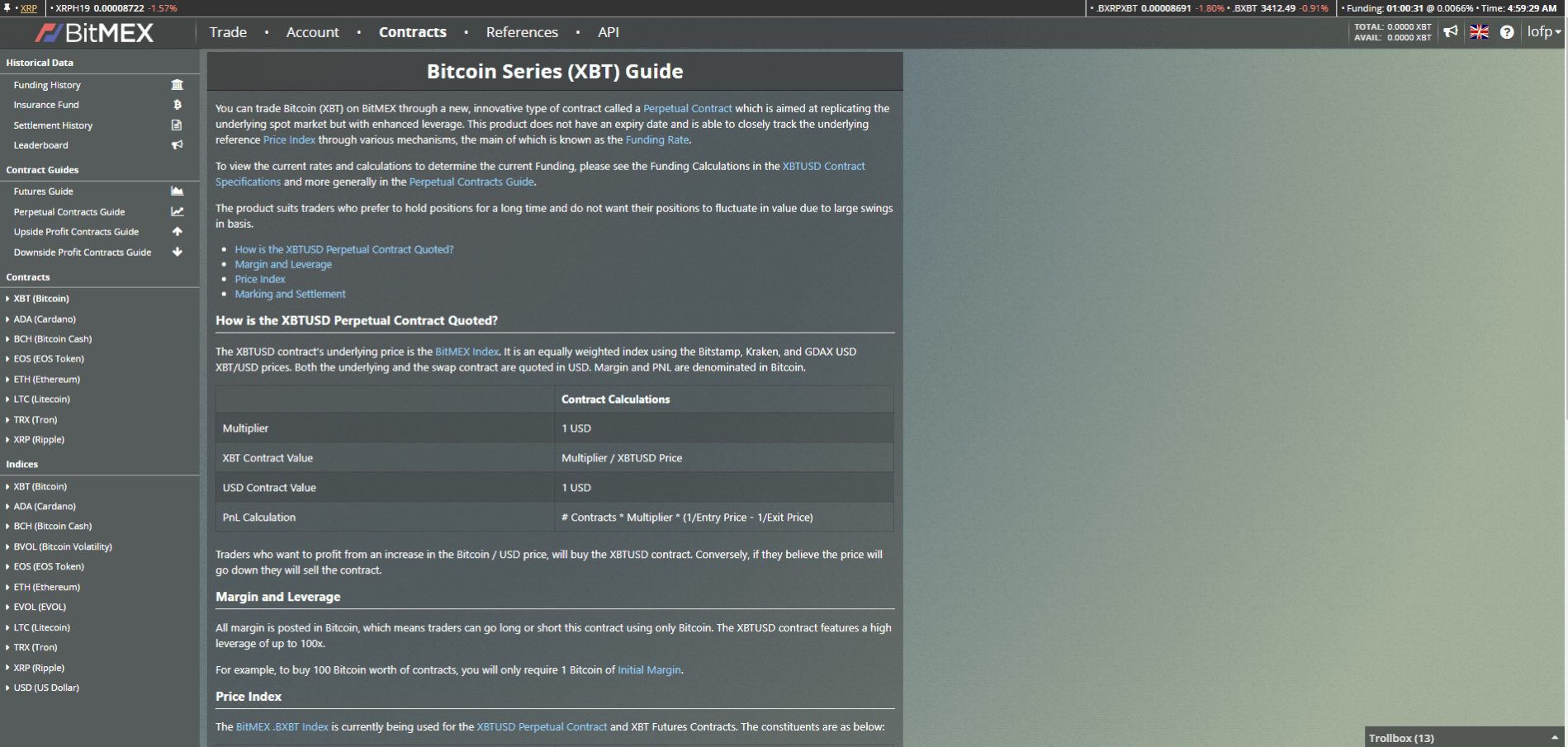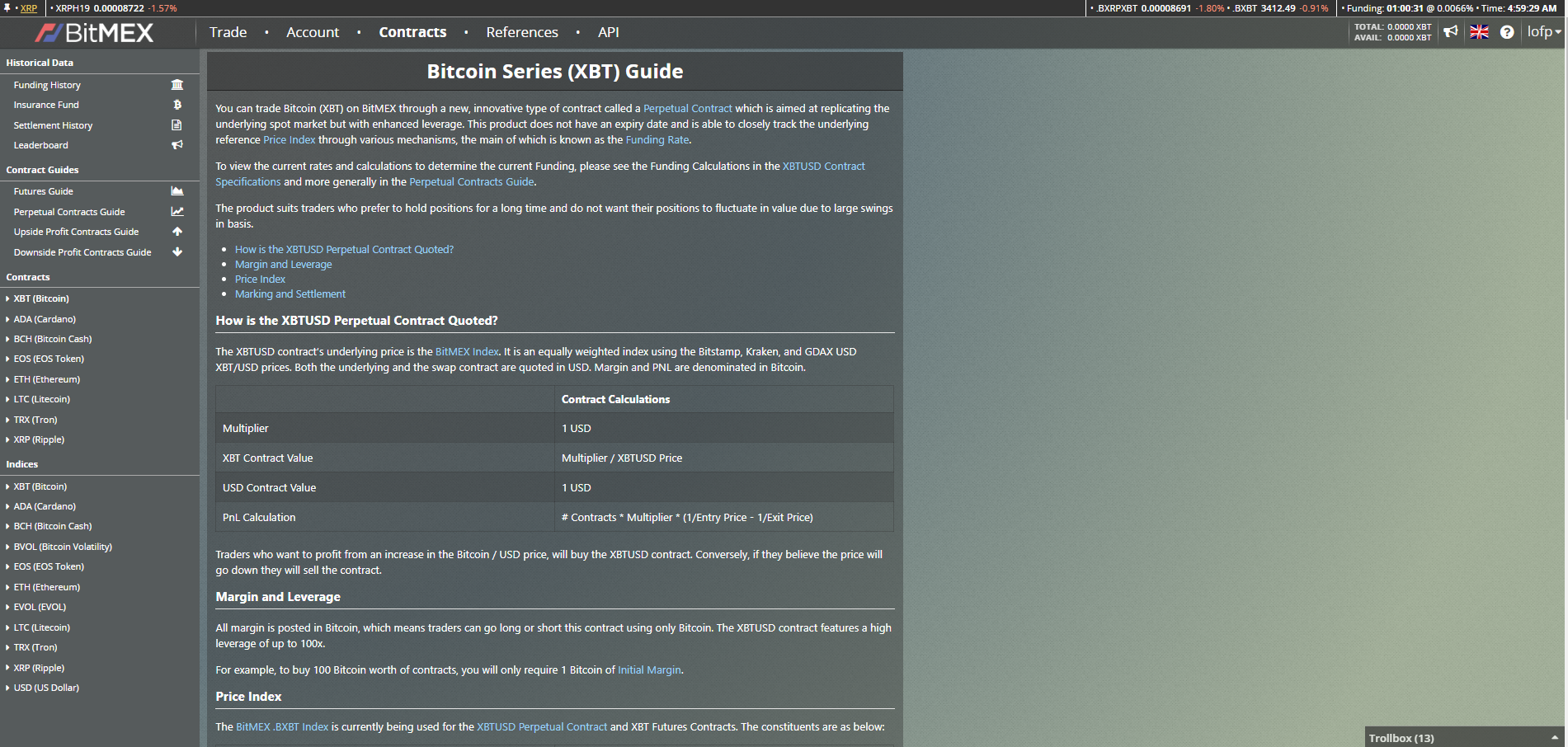 Up to 100x leverage on certain contracts denominated entirely in Bitcoin. 
Above-average customer support. Unlike most businesses in the space, BitMEX offers several 24/7 customer support channels. In addition to a support ticketing system and comprehensive knowledge base, the help desk can be reached via Weibo, Wechat, IRC, Twitter, and Reddit. A typical query takes BitMEX around an hour to respond. 
Professional and secure exchange. BitMEX interface is fully customizable and tailored for professional traders. The platform is highly secure and deploys multisignature cold storage, two-factor authentication, PGP email encryption, and full risk checks on every user trade. 
Comprehensive order types for different trading strategies. BitMEX users can place limit, market, stop market, stop limit, trailing stop, take profit, hidden, iceberg, post-only, and close-on-trigger orders.
BitMEX Testnet. Margin trading typically involves high levels of risk-taking, so beginners should know what they are doing before trading. If you're willing to learn, you can try BitMEX Testnet. It's a 1:1 copy of the mainnet (but with a separate index) running on fake Bitcoins. It's a place to get familiar with the platform before signing up on the mainnet.
BitMEX Background
BitMEX was founded in 2014 by HDR Global Trading Limited, which is led by former bankers Arthur Hayes, Samuel Reed, and Ben Delo. It is incorporated in the Republic of Seychelles and operates from Hong Kong. Since its launch, the exchange has become one of the best know Bitcoin derivatives exchanges.
Another big part of BitMEX is its devotion to the growth of the crypto industry as a whole. The platform offers an Open Source Developer Grant program that funds the research into Bitcoin, NodeJS, Java, and Kubernetes-related improvements. By mid-2021, the program had already paid out more than USD 1.3 million in grants to various developers.
BitMEX is not a typical crypto-to-crypto or crypto-to-fiat exchange and is not meant for beginners. If you're not an experienced trader, you'll have to step up your game and learn a lot about how to use it and what risks to take. First, you won't trade cryptocurrencies but their futures contracts and swaps. Second, the platform accepts Bitcoin only, so you won't be able to use fiat currencies nor altcoins.
Also, be aware that BitMEX that residents of the United States, Quebec, and Ontario (Canada), Hong Kong, Seychelles, Bermuda, Burundi, Central African Republic, Democratic Republic of Congo, Eritrea, Guinea-Bissau, Libya, Mali, Palestine, Somalia, South Sudan, Western Sahara, Yemen, Cuba, Crimea and Sevastopol, Iran, Syria, North Korea or Sudan are prohibited from using the exchange.
Is BitMEX Easy To Use?
Well, yes and no.
BitMEX has an intuitive and effectively designed dashboard that can be customized according to your preferences. It displays all the necessary options, including TradingView charts, order book, recent trades, and orders panel. It should be fine for a regular trader but might be a little overwhelming for a beginner.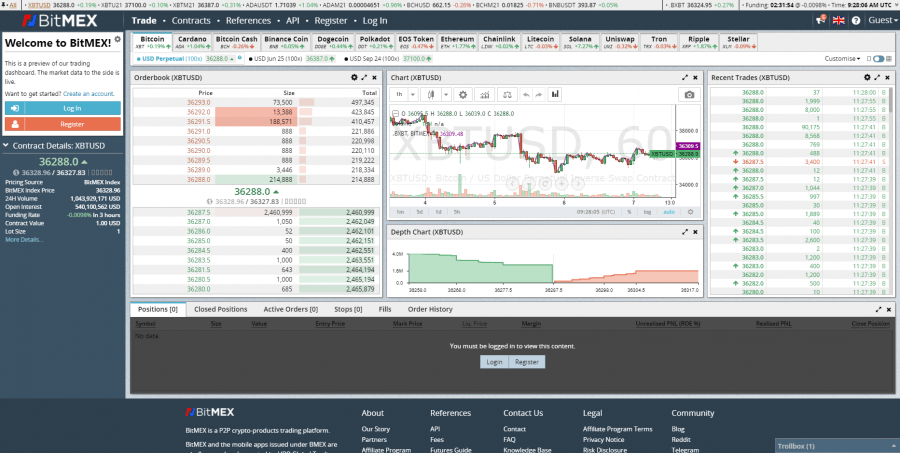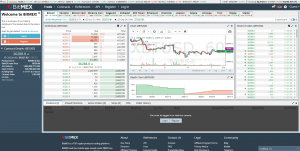 The widgets on the platform can be modified according to your viewing preferences. On the left side, you can select your preferred type of order, amount, and level of leverage. Once you determine the variables, the widget will automatically calculate the order price, liquidation price, and other relevant order information.
As mentioned above, BitMEX offers many order options, including:
Limit Order. An order that fills once the market achieves a selected price.
Market Order. An order which executes immediately at a current market price.
Stop Limit Order. A stop order that places a limit order when the market reaches a trigger price.
Stop Market Order. A stop order which places a market order when the market reaches a trigger price.
Trailing Stop Order. An order with a set trailing value; if the market reverts by it, a market order is placed.
Take Profit Market Order. An order which executes when the market reaches a trigger price.
Take Profit Limit Order. An order which sets a limit order on a trigger price.
Hidden Order. A limit order not visible on the public order book.
Iceberg Order. An order which consists of two parts – one visible on the public order book and one which isn't.
Post-Only Order. An order is accepted only if it doesn't execute immediately.
Close-On-Trigger Order. A stop order makes sure that the order closes open positions on trigger price and does not add new contracts in the opposite direction if you had several orders.
Speaking of the market price, it's determined by buyers and sellers at the exchange. Also, BitMEX uses its market index, reflecting the combined average market price of Bistamp, Coinbase Pro, and Kraken exchanges.
Once you choose your preferred trading instrument and place an order, it can be viewed on the lower side of the dashboard by clicking the "Active Orders" window. Besides, you can view your open "Positions," "Closed Positions," "Stops," "Fills," and "Order History."
At the moment, BitMEX allows trading contracts for Bitcoin (BitMEX uses alternative BTC ticket XBT), Cardano (ADA), Bitcoin Cash (BCH), Ethereum (ETH), Litecoin (LTC), EOS (EOS), Ripple (XRP), Dogecoin (DOGE), Binance Coin (BNB), Chainlink (LINK), Polkadot (DOT), Solana (SOL), Stellar (XLM), https://cryptonews.com/coins/tron/, and Uniswap (UNI).
What is BitMEX Leverage?
Leverage allows users to place orders that exceed the user's current account balance. It can potentially lead to higher profits from trade but simultaneously increases the risk of a position or account balance liquidation. BitMEX allows traders to leverage their positions with up to 100x leverage. However, this is not a fixed multiplier but rather a minimum equity requirement. It is determined by the Initial Margin and Maintenance Margin levels. An Initial Margin is an amount you must deposit in order to be able to open a position; a Maintenance Margin is an amount you must hold in order to keep the position open—if your margin balance on the exchange drops below this point, your open positions are automatically liquidated.
| Symbol | Base Risk Limit | Base Maintenance Margin | Base Initial Margin |
| --- | --- | --- | --- |
| LINKUSDTM21 | 50 XBT | 1.50% | 3.00% |
| ADAM21 | 50 XBT | 2.50% | 5.00% |
| BCHM21 | 50 XBT | 2.50% | 5.00% |
| EOSM21 | 50 XBT | 2.50% | 5.00% |
| TRXM21 | 50 XBT | 2.50% | 5.00% |
| XRPM21 | 50 XBT | 2.50% | 5.00% |
| XRPUSD | 50 XBT | 1.00% | 2.00% |
| LINKUSDT | 50 XBT | 1.00% | 2.00% |
| BNBUSDT | 50 XBT | 1.00% | 2.00% |
| UNIUSDT | 50 XBT | 1.50% | 3.00% |
| ADAUSDT | 50 XBT | 1.50% | 3.00% |
| EOSUSDT | 50 XBT | 1.50% | 3.00% |
| TRXUSDT | 50 XBT | 1.50% | 3.00% |
| SOLUSDT | 50 XBT | 1.50% | 3.00% |
| BCHUSD | 50 XBT | 2.00% | 4.00% |
| DOTUSDT | 50 XBT | 2.00% | 4.00% |
| DOGEUSDT | 50 XBT | 2.50% | 5.00% |
| XLMUSDT | 50 XBT | 2.50% | 5.00% |
| XBTUSD | 200 XBT | 0.35% | 1.00% |
| XBTM21 | 75 XBT | 0.35% | 1.00% |
| XBTU21 | 75 XBT | 0.35% | 1.00% |
| ETHUSD | 75 XBT | 0.50% | 1.00% |
| ETHM21 | 50 XBT | 0.70% | 2.00% |
| ETHUSDM21 | 50 XBT | 0.70% | 2.00% |
| LTCUSD | 50 XBT | 1.50% | 3.00% |
| LTCM21 | 50 XBT | 1.50% | 3.00% |
As the above table shows, the base Initial Margin on BitMEX ranges from 1% to 5%, depending on the asset, while the base Maintenance Margin is between 0.35% and 2.5%. The base risk limit is 50 XBT for almost all contracts, with the notable exception of two specific XBT contracts and the ETHUSD contract, for which it's 75 XBT, and the XBTUSD contract, where it's 200 XBT. The exchange offers detailed tables with all relevant numbers in their FAQ section.
Inexperienced players should take their take to study and learn more about BitMEX leverage, but seasoned traders might find it clear and simple. If you're a beginner determined to try the exchange, BitMEX Testnet is a great place to start learning.
BitMEX Fees Review
Trading fees always affect your profits, especially if your strategy involves trading a large volume. Like most exchanges, BitMEX charges taker and maker fees, which activate whenever you make or take an order. However, BitMEX maker fees are negative, which means that traders receive a rebate of 0.025% when their order is filled. Such an incentive stimulates active making to prevent huge price discrepancies. BitMEX taker fees are 0.075% regardless of the type of contract or coin you're trading.
Also, there are futures settlement fees that can be either 0% or 0.05%, depending on the pair, and long and short funding fees for perpetual contracts, but almost each of these is unique to its contract. These are the fees for perpetual contracts:
Besides the principal fees, there are extra fees for premium features like hidden or iceberg orders. A hidden order always draws the taker's fee, while an iceberg order pays the taker fee until the hidden amount is filled and then incurs the maker fee for the non-hidden quantity. Apart from that, BitMEX doesn't charge fees on deposits and withdrawals, but there's a dynamic Bitcoin Network fee which typically amounts to 0.001 XBT.
Compared with other margin trading platforms like Bitfinex or eToro, BitMEX offers the highest leverage for the lowest price for small volume XBT traders. On the other hand, Bitfinex charges at least 0.05% less in taker fees when trading altcoin contracts. The same applies to other margin trading platforms like Poloniex and Kraken, which offer lower altcoin taker fees. However, BitMEX remains one of the few marketplaces to offer negative maker fees and deserves the lowest-price margin trading platform title.
| Exchange | Maker Fee | Taker Fee |
| --- | --- | --- |
| BitMEX | -0.025% | 0.075% (XBT) |
| Bitfinex | 0.1%/0% for >10M vol | 0.2%/0.1% and less for >30M vol |
| Kraken | 0.01% (XBT)/0.02% (Alts) | 0.01% (XBT)/0.02% (Alts) per 4 hours |
| Poloniex | 0.1%/0% for >10M vol | 0.2%/0.1% for >30M vol |
Is BitMEX Safe?
BitMEX uses a combination of security systems to protect the platform and its users. It employs:
Multi-signature cold wallet to store user funds.
Amazon Web Services to protect the platform's servers.
Manual checks of withdrawals from the platform performed by at least two employees.
Multiple forms of authentication to access individual layers of the platform. These include hardware tokens and monitored communication channels.
BitMEX trading engine is written in kdb+, a language used by major banks for high-frequency trading applications.
Full risk checks are placed on every deposit, trade, withdrawal, and settlement. If something goes awry, the entire system can be frozen.
Besides, users can secure their accounts with the following:
Two-factor authentication (2FA).
IP whitelisting.
PGP email encryption.
BitMEX has had no reported hacking incidents in the past. Therefore, a consensus is that the exchange is highly secure and reliable.
BitMEX Deposits and Withdrawals
Bitcoin is the only cryptocurrency that can be deposited into the exchange. It is the fuel of the platform as it is used as collateral on trade and fees. The minimum amount you can store is 0.001 XBT. As of mid-2020, BitMEX users are required to go through the KYC process that includes providing a government-issued ID photo plus a selfie with said ID, along with proof of address, as well as answer a few questions about their source of funds and trading experience. The whole process only takes a few minutes, while the verification on their end can take between a few hours and a few days.
BitMEX doesn't charge users for both deposits and withdrawals, but there is a small 0.001 XBT network fee for withdrawals. Due to the manual processing of withdrawals, they are sent out only once a day at around 13:00 UTC. A withdrawal procedure is as plain as it gets since all you need to enter is a withdrawal amount and your Bitcoin wallet address.
How To Open An Account On BitMEX?
Opening an account on BitMEX is a piece of cake. First, head to the exchange's homepage and click the "Register" button in the upper left corner next to "Log In."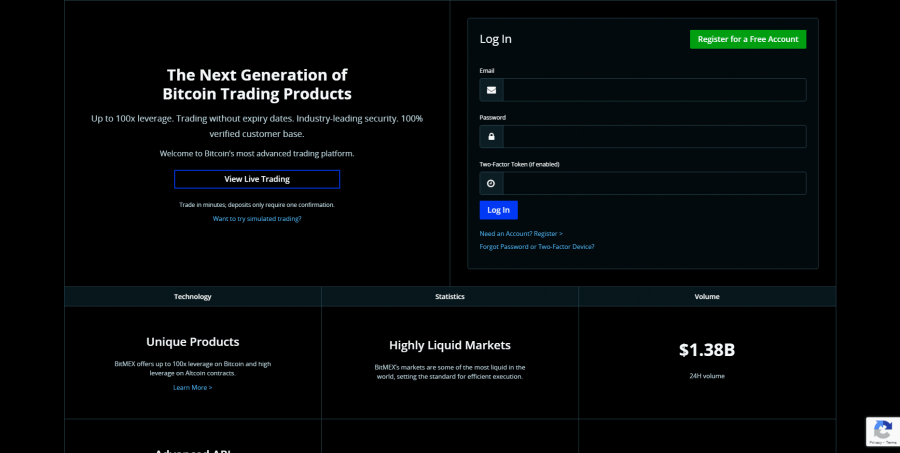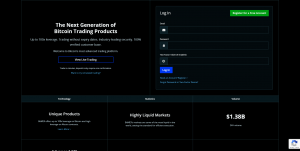 Clicking it will open a new window with all the required registration fields. P.S. If you register via our referral link, you will get a 10% fee discount for the first six months!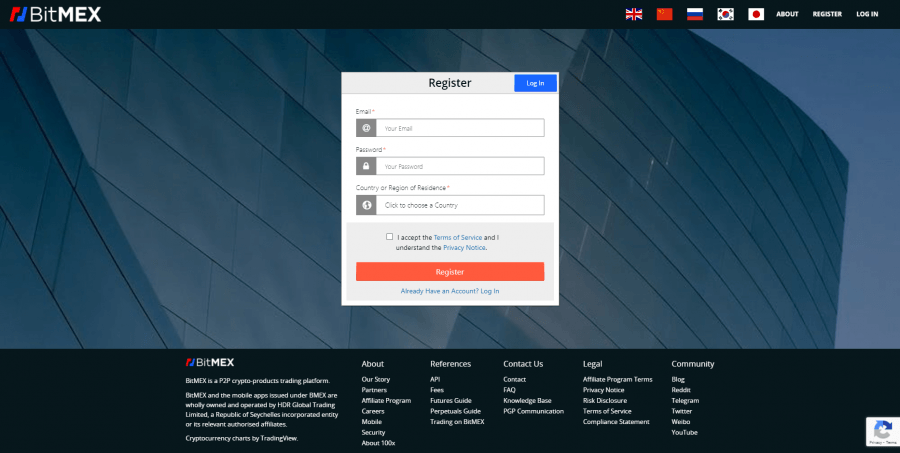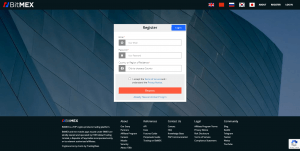 Once you fill in your personal information and verify your email, you can log in to the platform and secure it with 2FA. Go directly to the upper left corner, click on the user silhouette icon and navigate to the "Account & Security" section.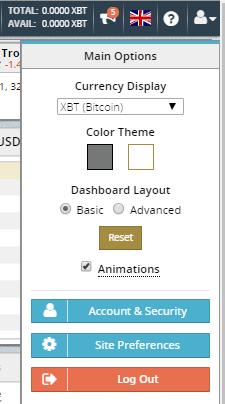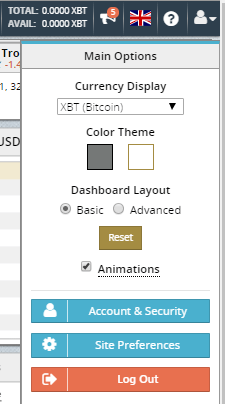 Once there, go to the security section, select your preferred two-factor type and follow the further instructions.
When you're done, you're ready for your first deposit! You can do so by heading to the account section and selecting a green "Deposit" button.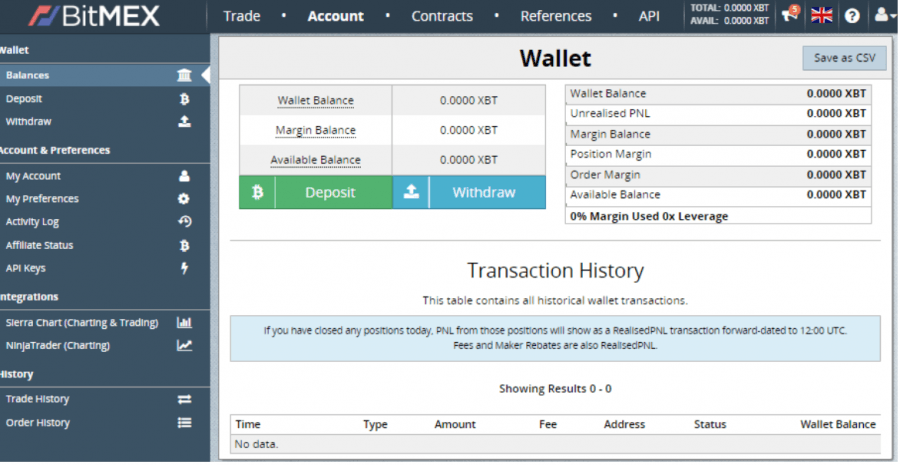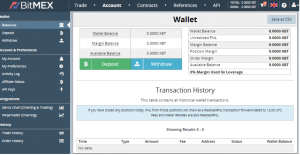 Once you deposit your funds, you can start trading. Before you do, it's also useful to get familiar with the following terms in your account section.
Wallet Balance. Your deposits minus withdrawals plus Realised PNL.
Unrealized PNL. Profit and loss from all open positions at the moment.
Margin Balance. Your total equity held in the exchange.
Position Margin. The entry value of all your contracts divided by the selected leverage plus unrealized PNL.
Order Margin. The part of your margin assigned to the margin requirements of your open orders.
Available Balance. Your margin available for new positions.
Again, be cautious since cryptocurrencies are prone to extreme volatility, and margin trading is risky enough on its own! If you feel like you're not ready, try BitMEX Testnet first. Enjoy!