Bithoven
Born amid 2018/19 crypto winter, Bithoven is a new and exciting pure cryptocurrency platform based in the Caribbean. Its users can buy and sell more than 496 altcoins fast, securely, and with high liquidity. It ranks on the top end of crypto-to-crypto platforms in terms of trading and withdrawal fees, yet that is justified by its customer-oriented focus. It provides a superior user-experience and overall enjoyable platform for both beginners and seasoned traders. As a beginner, you don't even need to purchase cryptocurrency to start learning how to trade since every new Bithoven signee can get 100 free DOGE coins.
Bithoven Exchange core features
Crypto-to-crypto exchange. Bithoven is a pure cryptocurrency exchange and doesn't deal with fiat currencies, which makes it easier to run and use from a regulatory standpoint.
Super user-friendly. Bithoven exchange goes an extra mile to provide a superior user experience.
24/7 customer support desk. It has a quickly reachable around-the-clock customer support live chat, as well as a comprehensive FAQ page.
More than 496 cryptocurrencies. Bithoven keeps on listing new cryptocurrencies, thus ensuring that you can find almost anything you want there.
High liquidity. Unlike other new exchanges, Bithoven's markets offer high liquidity. This is great because most of your trades execute on time and without exposure to too much volatility.
Margin trading. Bithoven has a cryptocurrency margin trading terminal where you can trade with an up to 20x leverage.
Bithoven Background
Bithoven is a cryptocurrency exchange from Saint Vincent and the Grenadines in a southern Caribbean region. Started in January 2019, Bithoven is still the new kid on the block, yet it already competes with the most popular crypto-to-crypto exchanges.
General info
| | |
| --- | --- |
| Web address: | Link |
| Main location: | St. Vincent and the Grenadines |
| Daily volume: | 0.0 BTC |
| Mobile app available: | No |
| Is decentralized: | No |
Parent Company:
Fortis Ltd.
Transfer types:
Crypto Transfer,
Supported fiat:
-
Supported pairs:
858
Has token:
-
Fees:
High(Compare rates)
Pros & Cons
User-friendly exchange Helpful 24/7 customer support desk More than 496 altcoins to trade High liquidity markets
No fiat deposits and trading New unregulated exchange No advanced user account security measures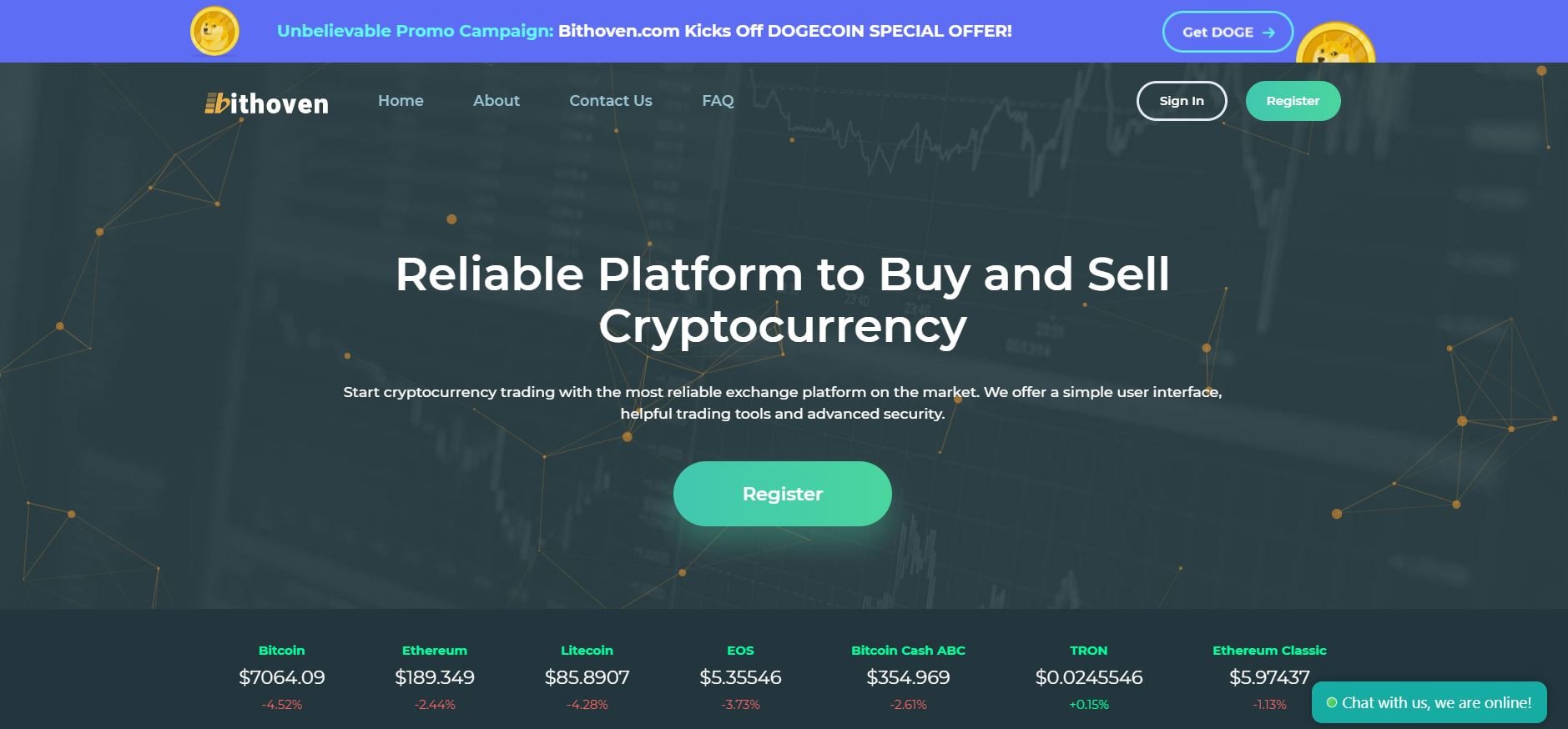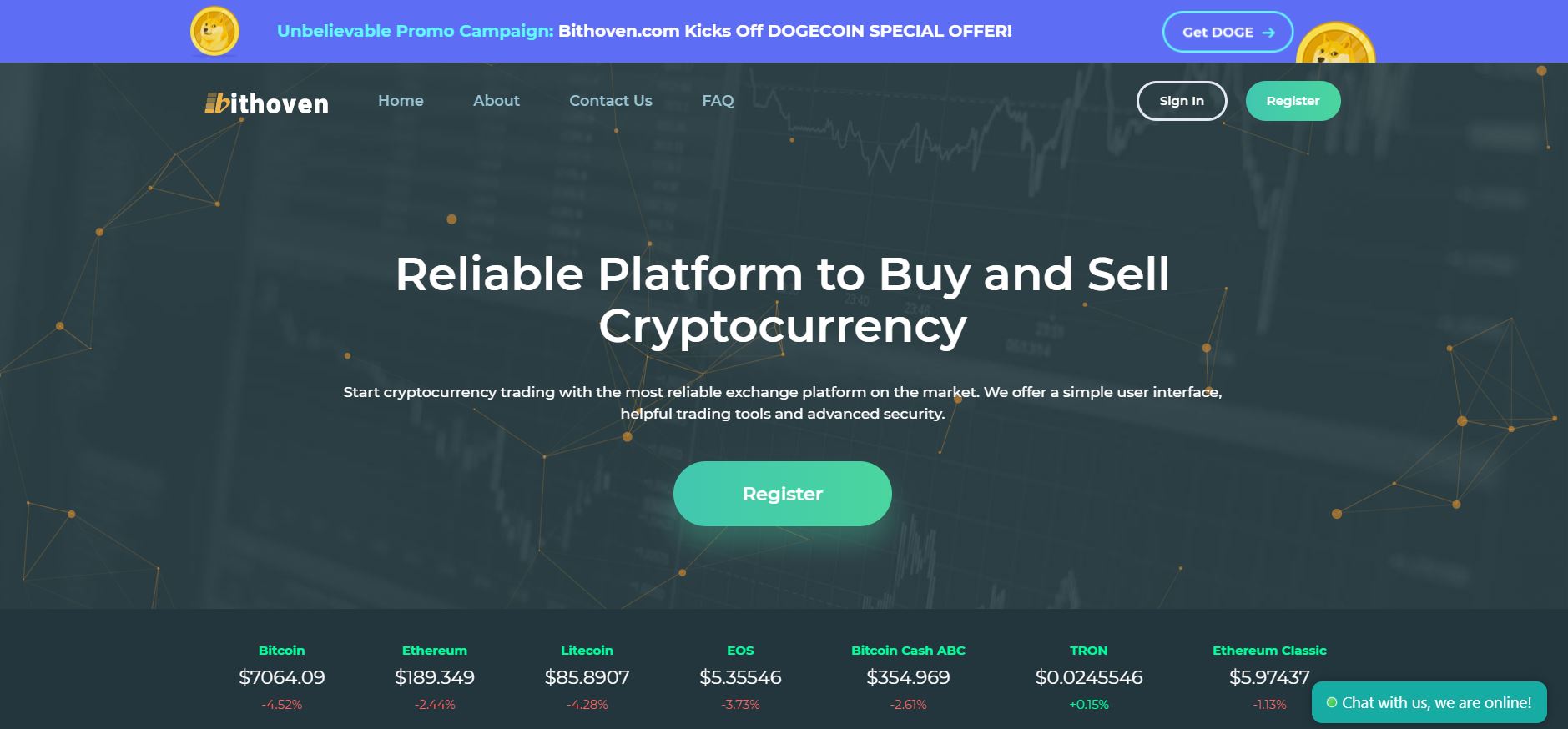 Although the exchange is yet to be regulated, it also welcomes customers from frequently excluded regions like the United States. The company is owned by Fortis Ltd.
Bithoven fees
Bithoven charges a standard trading fee which stands flat at 0.2% for both market makers and takers. Compared with other prominent altcoin exchanges, the fees are slightly higher than the ones offered by KuCoin or Binance but are lesser than the ones at charged by Bittrex. Also, the exchange does not have its own discount fee token or trading-volume based tier fee program.
| Exchange | Maker fee | Taker fee |
| --- | --- | --- |
| Bithoven | 0.2% | 0.2% |
| HitBTC | 0.1% | 0.2% |
| Binance | 0.1% | 0.1% |
| Poloniex | 0.08% | 0.2% |
| KuCoin | 0.1% | 0.1% |
| Bittrex | 0.25% | 0.25% |
Like most exchanges, Bithoven doesn't charge any deposit fees, which are generally free. It does, however, charge withdrawal fees, which are higher compared to most crypto-to-crypto exchanges. The only exception is HitBTC.
| Coin/Withdrawal Fee | Bithoven | Binance | HitBTC | Poloniex | Bittrex |
| --- | --- | --- | --- | --- | --- |
| Bitcoin (BTC) | 0.0015 BTC | 0.0005 BTC | 0.001 BTC | 0.0005 BTC | 0.0005 BTC |
| Ethereum (ETH) | 0.0428 ETH | 0.01 ETH | 0.00958 ETH | 0.01 ETH | 0.01ETH |
| Litecoin (LTC) | 0.053 LTC | 0.001 LTC | 0.003 LTC | 0.001 LTC | 0.01 LTC |
| Ripple (XRP) | 6.38 XRP | 0.25 XRP | 0.509 XRP | 0.15 XRP | 1 XRP |
| EOS (EOS) | 0.01 EOS | 0.1 EOS | 3.7 EOS | Free | Unlisted |
| Monero (XMR) | 0.09 XMR | 0.0001 XMR | 0.09 XMR | 0.015 XMR | 0.0001 XMR |
| Tron (TRX) | 150.5 TRX | 1 TRX | 290.5 TRX | Unlisted | 1 TRX |
| Tether (USDT) | 20 USDT | 4.7 USDT | 45 USDT | 10 USDT | 5 USDT |
Bithoven margin trading
If you're into margin trading, opening a position on Bithoven will cost you 0.2%, which is the average price compared with other margin trading exchanges. Bithoven margin trading accounts are funded with bitcoin and the leverage level varies from 3x to 20x. The minimal order volume is 0.01 BTC and margin call level stands at 40%.
At the moment, you can open positions in the following markets:
BTC pairs: USD, BCH, DASH, ETH, XMR, ZEC.
USD pairs: BTC, BCH, EOS, ETH, LTC, XMR, ZEC, XRP.
All in all, Bithoven isn't the cheapest crypto-to-crypto exchange, as it charges standard trading fees, and somewhat higher than usual withdrawal fees.
Bithoven exchange security
Although Bithoven doesn't have a long track record, it is a secure cryptocurrency exchange. It uses TLS/SSL data encryption, which ensures that user data is always protected. Also, you can strengthen your account security by setting up Google two-factor authentication (2FA) (highly recommended), and automatic inactivity logouts. Bithoven recommends changing your account password every two weeks or so for the maximum safety of your funds.
Other than that, the exchange account comes with integrated wallets but Bithoven keeps user funds in a cold storage.
Aside from the basic user account security features, experienced traders and whales may miss more advanced account protection tools like IP address or wallet whitelisting or universal second factor (U2F) authentication.
So far, there have been no alarming security incidents nor user complaints about Bithoven exchange, which signals its credibility. In case of an issue, you can always reach out to the around-the-clock working customer support desk, which can be found at the lower-right corner of the screen. Aside from that, there's an extensive FAQ knowledge base at your disposal.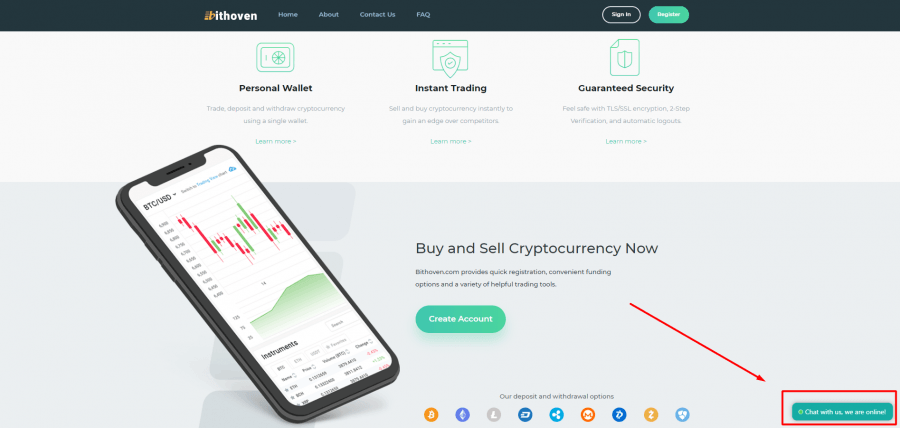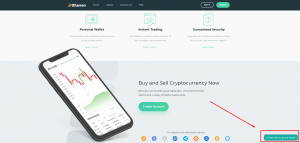 Bithoven usability
Bithoven makes it clear that one of its goals is to provide an excellent trading experience for its customers. It does so from the very moment of registration, after which you can claim 100 free DOGE coins to try the platform and kickstart your trading career.
The platform offers an enjoyable interface and a myriad of trading tools. These include Bithoven and Trading View charts, well-designed order books, easy navigation between markets, depth charts, advanced order types (market, limit and scaled) and a convenient order overview window. Everything is laid out intuitively, and it doesn't take long before you get used to the platform. Even so, you are free to edit the trading environment yourself, as it is fully customizable.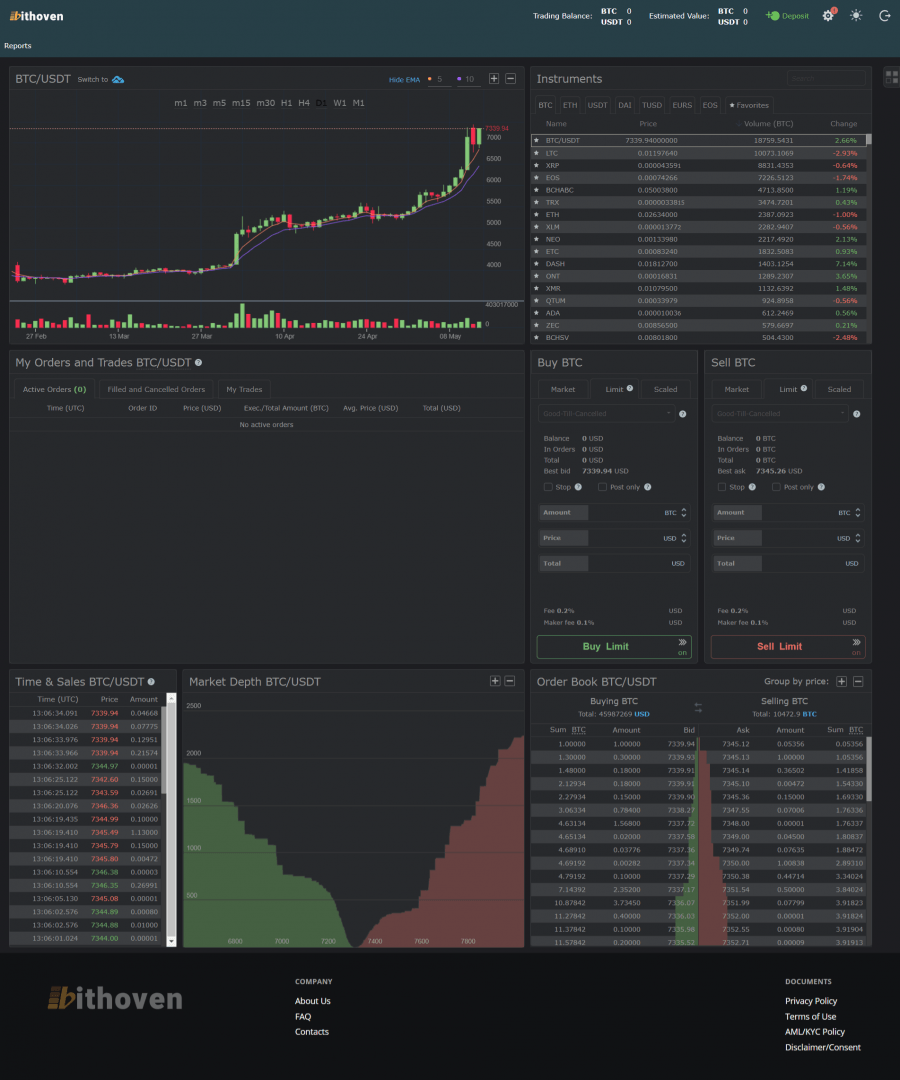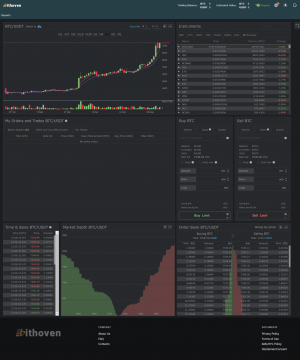 Although the platform doesn't have a native mobile app, that is irrelevant as its website is fully responsive and works well on any device, including all smartphones and tablets.
Bithoven provides a great experience in terms of trading, too. Apart from many digital assets and markets, the platform has high liquidity, which in turn lets you trade assets quickly and with little to none exposure to volatility. It has a powerful trade matching engine which makes it a quick, responsive, and overall pleasant marketplace to use.
There are no trading restrictions on Bithoven, and you can conduct as many deposits and withdrawals per day as you like. Aside from the lesser-known altcoins, you can find and trade all the popular coins including BTC, ETH, XRP, EOS, LTC, ADA, TRX, and many others. A complete and up-to-date list of Bithoven supported currencies can be found here.
Bithoven deposits and withdrawals
Currently, Bithoven exchange allows only cryptocurrency deposits and withdrawals. Deposits are generally free, while deposit fees vary per cryptocurrency. However, as we reviewed in the fees section, the withdrawal fees appear higher compared with other competing altcoin exchanges.
Like all crypto-to-crypto platforms, Bithoven's deposits and withdrawals are generally fast and are processed within several hours at worst.
You don't even need to deposit anything into Bithoven since as a part of ongoing promotion every unique registered user can claim 100 DOGE coins to experience the platform.
Overall, Bithoven offers a high-quality service, which is truly impressive, especially considering its young age.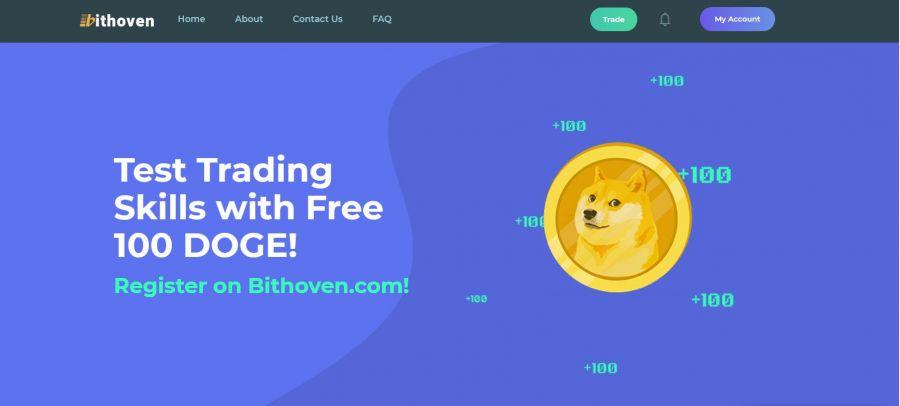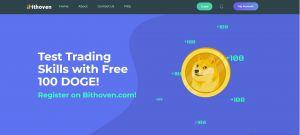 Getting started with Bithoven crypto exchange
Here is a quick step-by-step guide on how to start trading on Bithoven exchange platform.
1. Head to Bithoven.com and click on the "Register" button.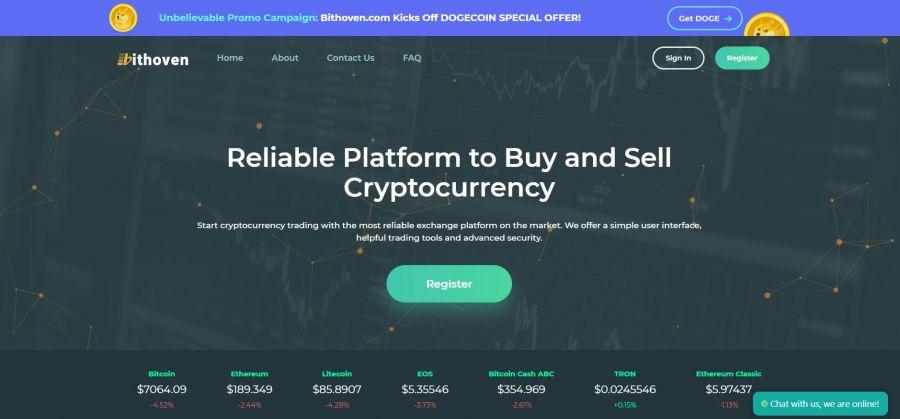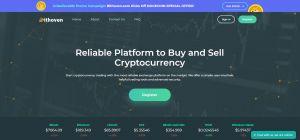 2. Create an account by filling in the email address and password you want to use.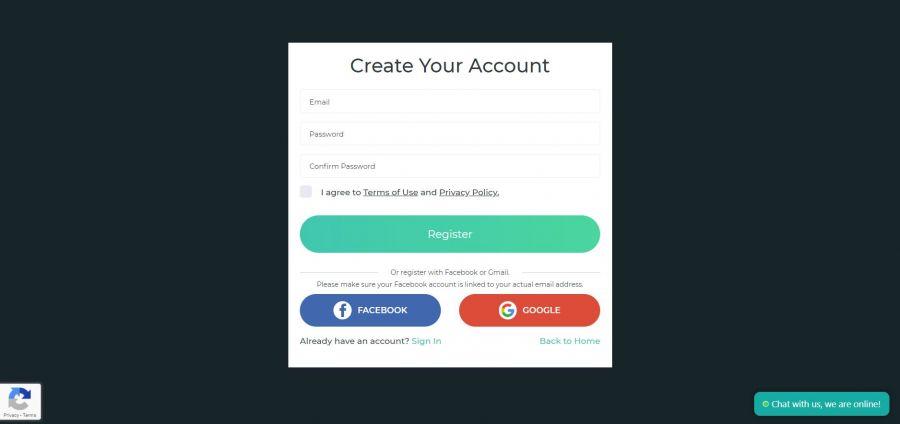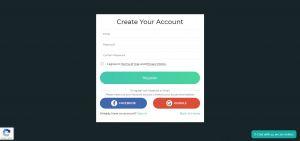 3. As soon as you hit "Register," you will have to beat captcha puzzle to log in to the platform. Once you've successfully logged in, you will be asked to verify your email address. Identity and physical address verification is optional.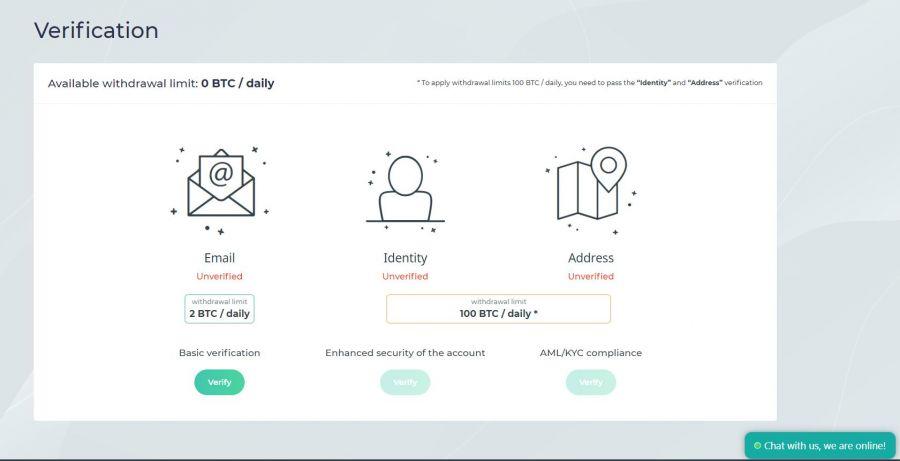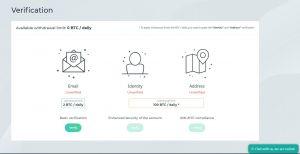 How to make a deposit on Bithoven
4. Once you verify your email, you can start trading. You can find the "Deposits/Withdrawals" tab in the upper-left corner of the screen.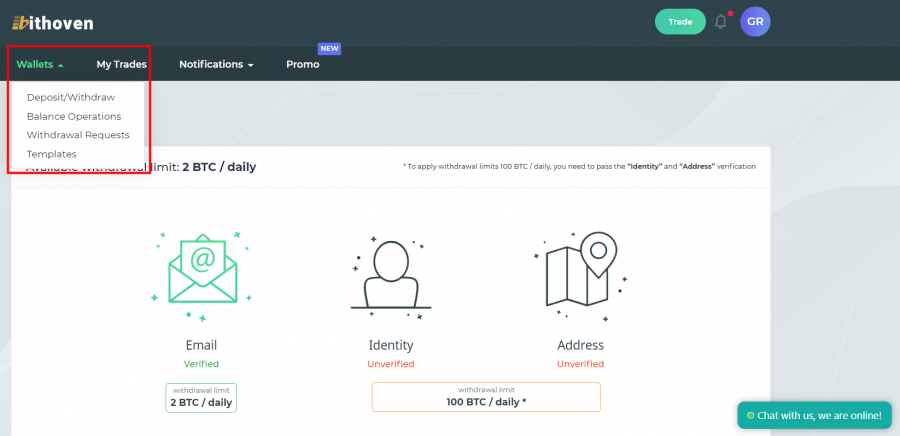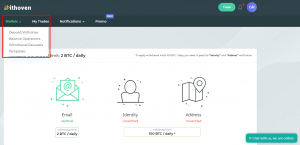 5. Choose which cryptocurrency you want to deposit to Bithoven. In this example, we are going to use Bitcoin (BTC). Click on the "Deposit" button next to the asset to generate a wallet address.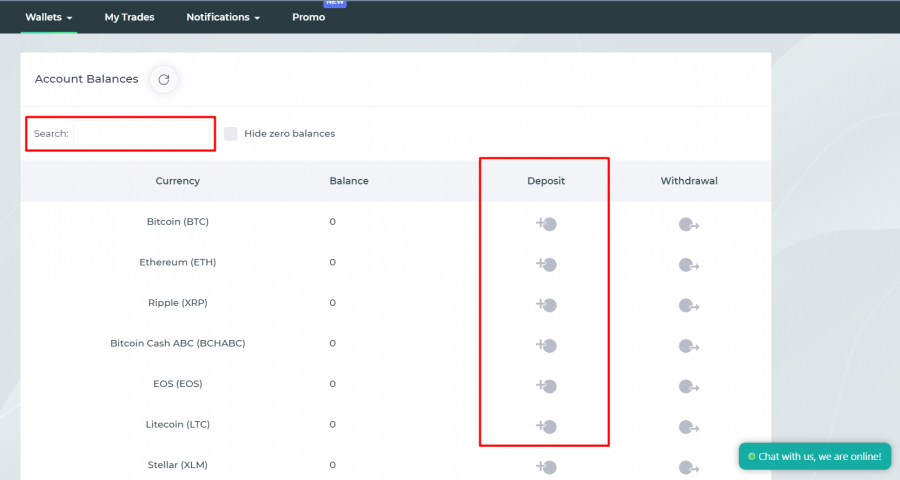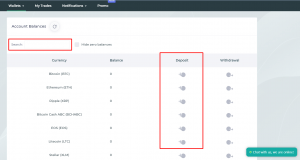 6. Hit the "Generate wallet" button to generate a Bitcoin wallet address.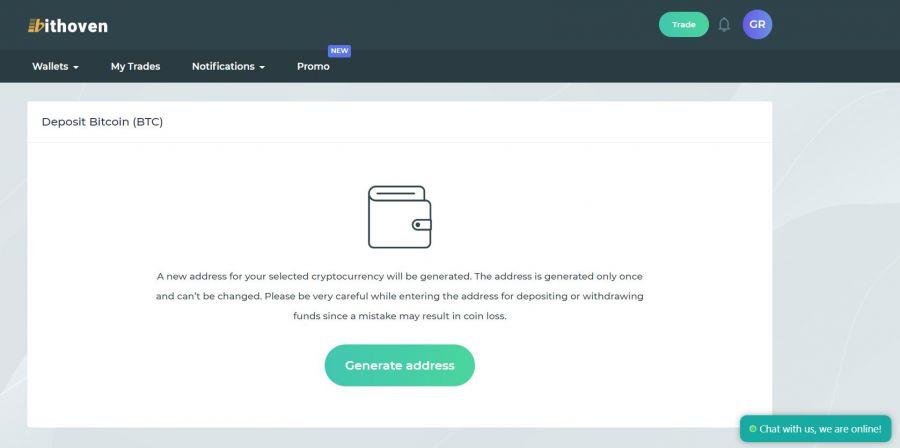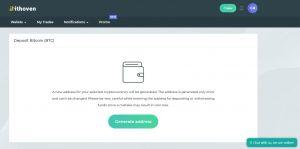 7. This is the wallet address where you will deposit your BTC. Use it to transfer your funds into the Bithoven exchange.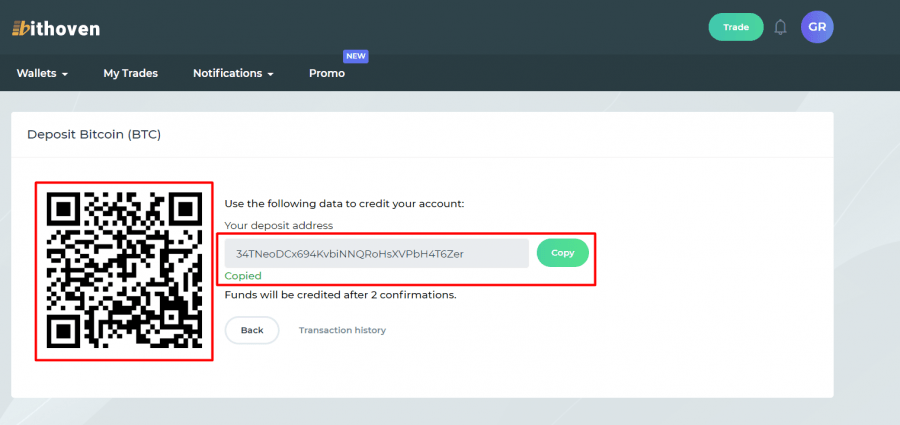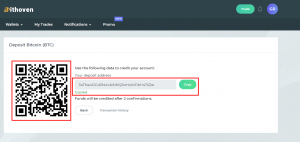 How to secure your account on Bithoven exchange
8. It is highly recommended to secure your exchange account with the two-factor authentication. Navigate to your account security settings to enable it. Follow the on-screen instructions to active it. You will have to download the Google Authenticator app on your phone.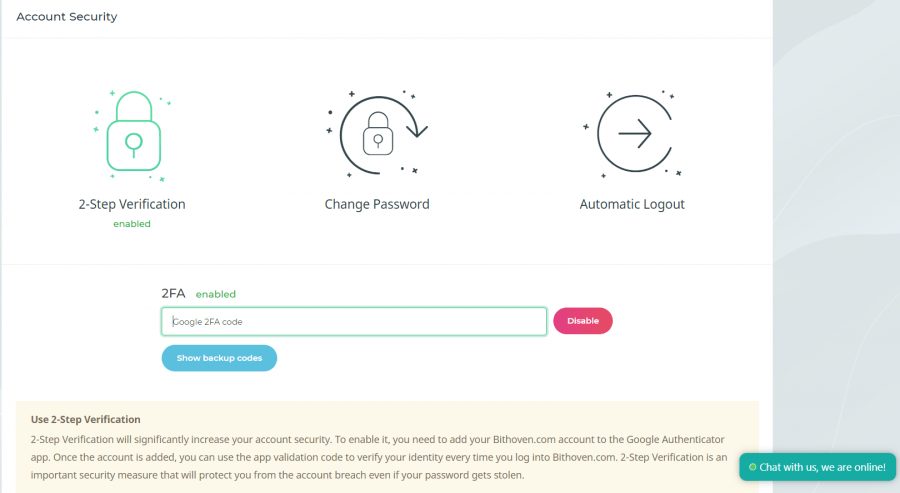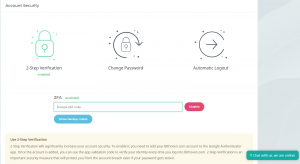 How to claim FREE DOGE on Bithoven exchange
9. You can also claim your 100 free DOGE coins for your registration.
Click on the promo section to claim your free tokens.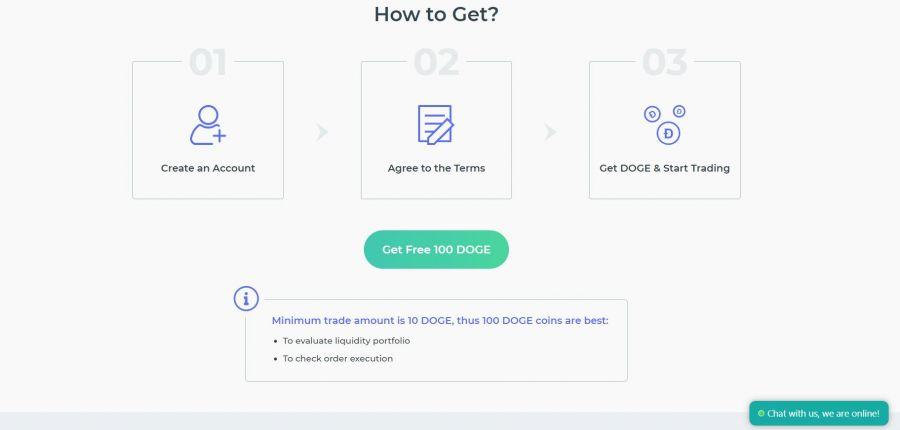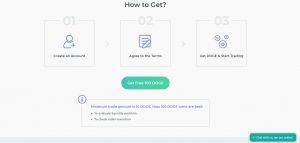 10. Accept the promotion's terms and conditions, and wait for your application to be processed. Soon you will have 100 DOGE coins credited directly to your account.