'Watch and Learn': Justin Sun Co-owned Poloniex Kicks DigiByte Out
U.S.-based crypto exchange Poloniex, recently acquired by Justin Sun, CEO of Tron (TRX), among other investors, announced it will delist DigiByte (DGB) hours after the founder of DigiByte, Jared Tate, criticized both Tron and Poloniex.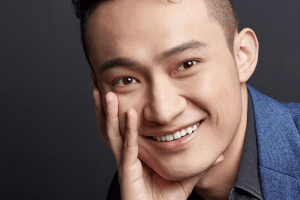 "BTW, after careful review, we decided #DigiByte is not qualified for our listing standard. We will delist $DGB soon. Details to be announced," the exchange replied to the founder earlier today.
Currently, Poloniex is responsible for 5% of the DGB trading volume and is 6th by this measure among exchanges that list DGB, according to Coinpaprika. DGB is ranked 59th by market capitalization.
At pixel time (06:55 UTC), DGB trades at c. USD 0.0066 and is down by 1.6% in the past hour and by 2% in a day.
A few hours before the announcement by the exchange, Tate posted a thread criticizing Tron and Poloniex.
"I'm disgusted by all these Tron trolls/bots attacking me & hyping a 100% premined & completely centralized network like its the most decentralized gift from god. Now Poloniex has turned into a TRX shill factory after making off w/ US customers sensitive data," Tate said before going into details, such as:
"Extremely misleading platforms like #TRON masquerading under the flag of #decentralization."
"Nothing about Tron is unique other than a few gambling apps and the marketing hype and paid Twitter bots. They even copied most of the white paper."
"And then @CircleApp sold #Poloniex to Sun. I am royally pissed my personal data, my friends and families data and other US #DigiByte customers most sensitive data is now in the hands of this circus that is now #Poloniex. Or the $TRX shill factory as we should now call it."
Many members of the crypto community expressed their disappointment in Poloniex.
"Imagine delisting a coin just because its founder spoke "badly" about you - this industry in a nutshell," said Twitter user @teddycleps.
However, Meltem Demirors, Chief Strategy Officer at CoinShares, reminded that "exchanges are privately owned companies and are under no obligation to list or trade any asset."
Meanwhile, Bitcoiner and developer Udi Wertheimer, stressed that "Poloniex was a completely irrelevant exchange up until a few months ago. No one remembered it existed."
"Now with a new eccentric owner, and an aggressive social media strategy, it's everyone's favorite topic. Watch and learn plebs," he said.
In related news, Poloniex announced on Wednesday that they're considering listing more assets from PoloniDEX, a "decentralized exchange" under Poloniex, and PoloniDEX "would love to offer free listing to all Tron based assets."
Other reactions:
---