Which Crypto Can Give 1000x Return on Investment in 2023?
Disclosure: Crypto is a high-risk asset class. This article is provided for informational purposes and does not constitute investment advice. By using this website, you agree to our terms and conditions. We may utilise affiliate links within our content, and receive commission.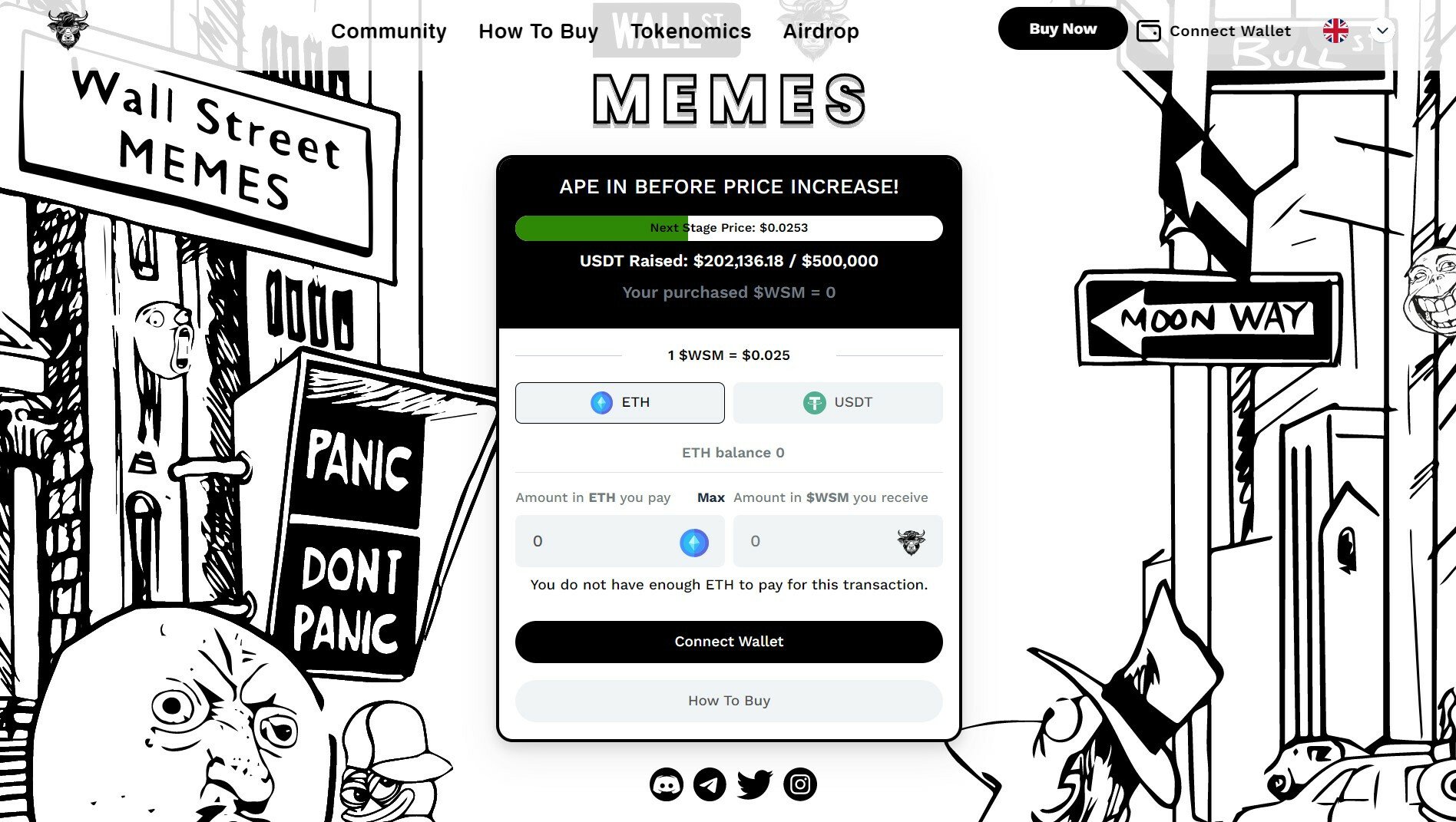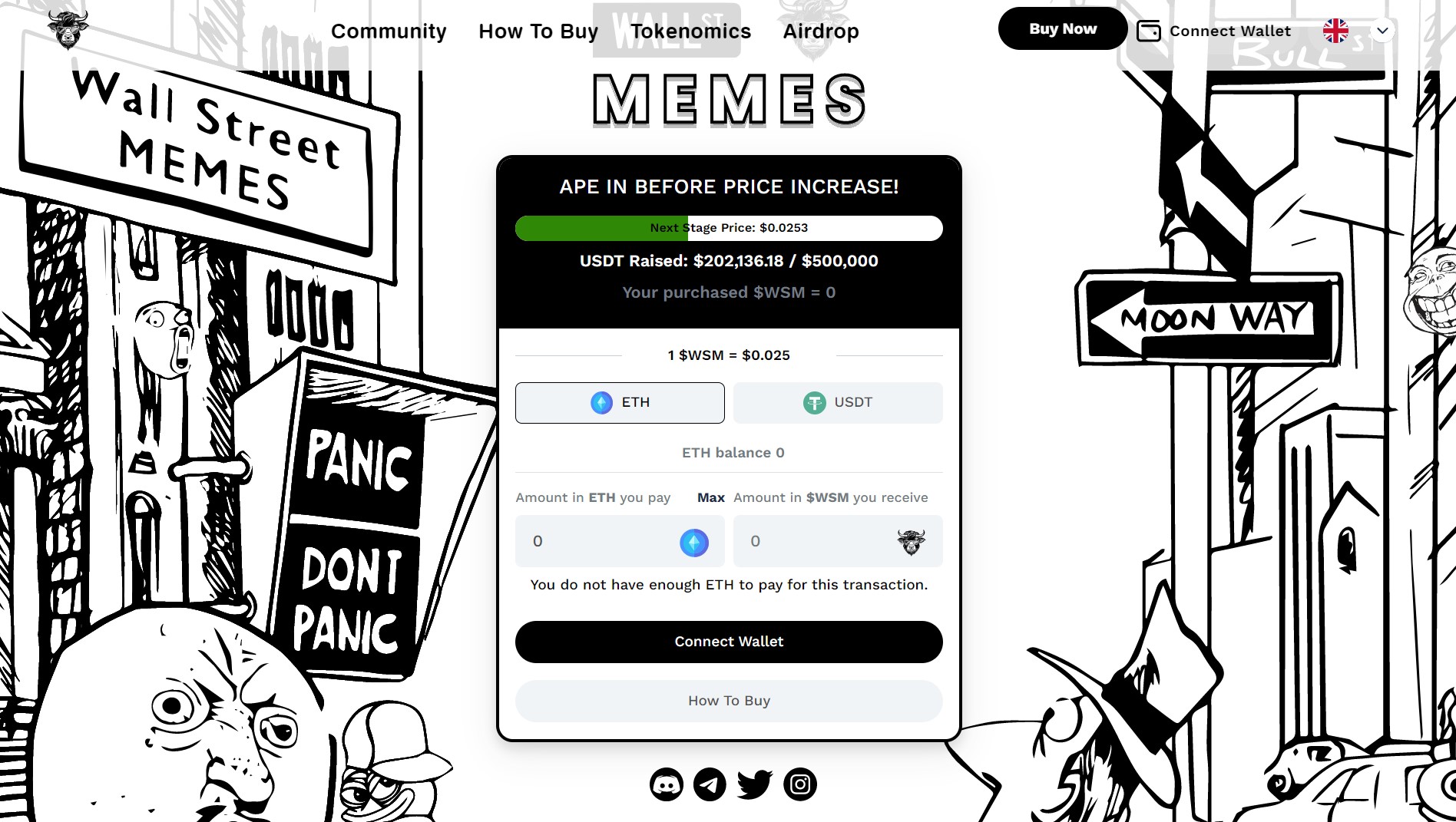 Are you looking for the next cryptocurrency that has the potential to skyrocket in value and potentially offers a 1000x return on investment in 2023?
With the rapidly evolving crypto market, investors are always looking for the next big opportunity.
In this update, we will explore three cryptocurrencies that have been generating significant buzz and speculation: WSM, BTC20, and EVILPEPE.
Let's dive into the details and examine why these cryptocurrencies have caught the imagination of the crypto community.
Wall Street Memes: Embrace the Power of Financial Success
With the rise of meme coins, now is your chance to be a part of the financial world just like Gordon Gekko in the '80s.
Wall Street Memes embraces this idea and invites you to join the $Wall Street Memes army, demonstrating the power of pursuing financial success.
All $WSM tokens are exclusively reserved for the Wall Street Memes community, granting members full access to the token supply.
Engaging and participating within the community can earn rewards and be part of the exciting journey.
During the presale phase, 50% of the tokens are available at a discounted rate for early investors, allowing you to get in on the action from the start.
30% of the tokens are set aside as community rewards, recognizing and appreciating those who actively contribute to the growth of Wall Street Memes.
10% of the tokens are allocated for trading on popular centralized exchanges (CEX), ensuring there is sufficient liquidity for seamless trading experiences.
At the same time, an additional 10% is dedicated to decentralized exchanges (DEX), catering to those who prefer the benefits of decentralized trading platforms.
Claim Your $WSM Airdrop – Secure Your Tokens Today!
To claim your airdrop of $WSM tokens, follow these simple steps:
Join our WSM Discord community to learn about the rules.
Connect your social media accounts to participate.
Engage with the $WSM community on social platforms to earn points and increase your eligibility.
Don't miss out on this opportunity to secure your share of $WSM tokens through the airdrop.
Join the $Wall Street Memes army, earn rewards, trade, and secure your tokens today for fun and rewarding financial journey!
BTC20: Bitcoin Remade for the Ethereum Blockchain
BTC20 is an ERC-20 token designed to recreate Bitcoin with the benefits of Ethereum's proof-of-stake architecture.
Just like Bitcoin, BTC20 has a total supply of 21 million tokens. BTC20 doesn't need to be mined. Instead, tokens will be distributed as staking rewards and the release rate will be timed so that BTC20 is fully distributed at the same time all Bitcoin is mined (in roughly 2045).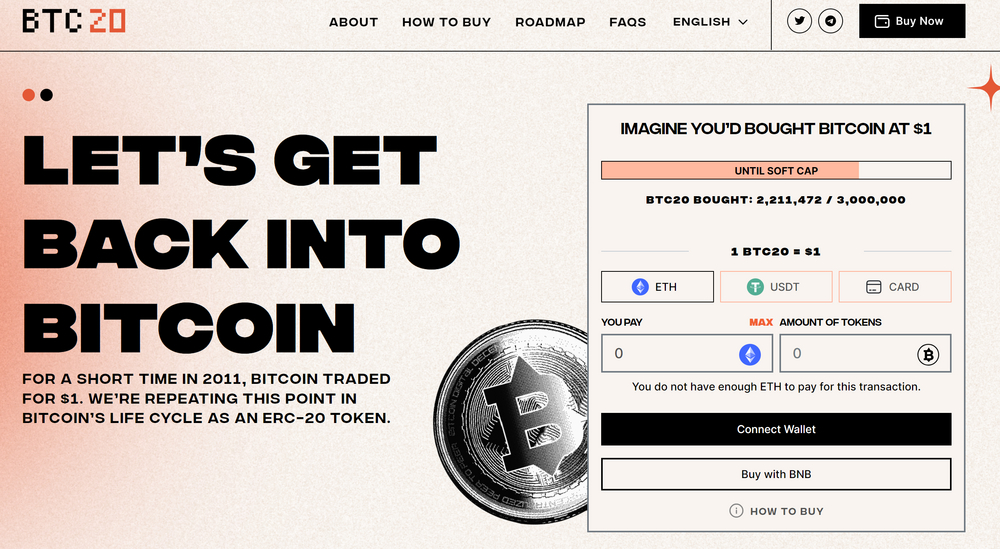 Investors who hold BTC20 can stake their tokens and earn rewards. It's a lot easier than mining and doesn't require any of the same computational power. That also makes BTC20 much more environmentally sustainable than Bitcoin.
BTC20 is being released to early investors through a presale of 6.05 million tokens—the same number of Bitcoin that were in circulation at a moment in 2011 when BTC first hit $1. During the presale, BTC20 is also priced at $1 to memorialize this moment in Bitcoin's history.
Notably, Bitcoin today is hovering around $30,000—a 30,000x increase from that 2011 price. Many investors are hopeful that BTC20 could deliver a similar return.
Investors have already bought more than $2.2 million worth of BTC20, meaning the presale is more than 35% sold out. So, investors won't want to wait to join the BTC20 presale today.
Evil Pepe: A New Take on the Popular Pepe Meme
Evil Pepe is the latest in a string of meme coins that have launched in the wake of PepeCoin's success this spring.
After launching, Pepe gained more than 10,000% and overtook trading volume in both Dogecoin and Shiba Inu. Now, Evil Pepe hopes to achieve even greater gains and skyrocket to a market cap of $100 million.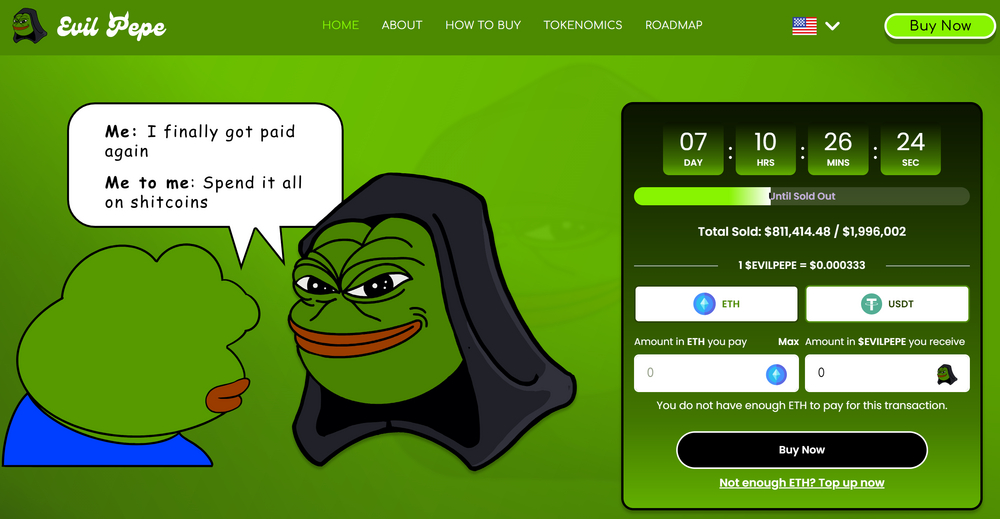 Evil Pepe has no utility, instead relying on the popularity of the pepe meme to grow. The token features a pepe wearing a black hood that represents investors' inner evil voices. It's encouraging investors to spend all their money on shitcoins like $EVILPEPE.
The project is building hype with a single-stage presale that has a hard cap just under $2 million—a relatively small amount for a meme coin presale. During this sale, investors can buy $EVILPEPE at a price of only $0.000333.
The presale is nearly 50% sold out and ends in 7 days, so investors need to hurry if they want to get their hands on $EVILPEPE before it hits exchanges.
---