Ukrainians Paying Tether Premiums as Some Desperate Citizens Ditch Fiat for Crypto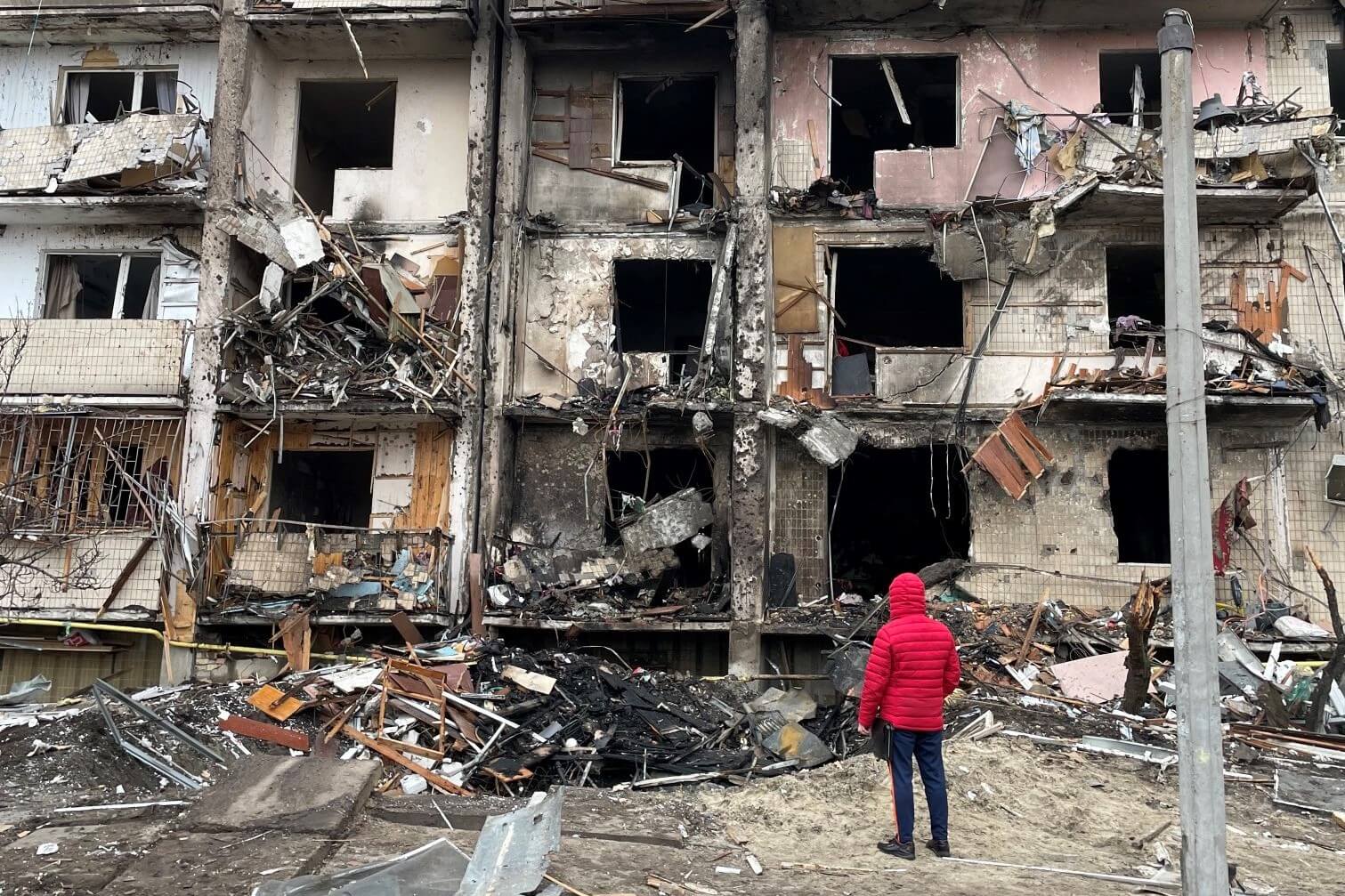 Ukrainians are paying a premium of up to USD 0.11 on the dollar-pegged stablecoin tether (USDT) as trading volumes on local crypto exchanges have escalated quickly.
Per data from the Ukrainian crypto exchange Kuna, which claims that nine out of 10 of its users are Ukraine-based, some USD 773,000 worth of USDT has been traded on the platform in the past 24 hours – as Ukrainians attempt to convert their cash holdings to digital coins.
This spike in demand has led to a USDT premium developing on the exchange. In theory, one USDT token should cost no more than USD 1, as the coin is pegged 1:1 with the greenback. Such price fluctuations are usually indicative of increased demand.
Google Trends data show that searches for both "USDT" and "tether" are both spiking in most regions of Ukraine, although interest in bitcoin (BTC)-buying appears to be rising at a much slower rate. Google Trends data shows a moderate rise in BTC-related searches in the country.
Per CoinMarketCap data, almost 32% of Kuna's trading volume in the past 24 hours have been in the USDT-fiat hryvnia pairing. Russian ruble holders have also been buying USDT, which accounts for over 12% of trading on the platform.
Ukrainians are also paying a USD 0.08 premium for USD coin (USDC) tokens, which are also pegged 1:1 to the greenback, although trading volumes here represent less than 2%.
As reported, Michael Chobanian, Kuna's founder, stated that there was now a "limited supply of" USDT on the exchange and agreed that this had "pushed up the exchange rate to a sizeable premium."
Trading volume on Kuna:

Meanwhile, in Russia, legal experts have been mulling the possible consequences of Western allies-led sanctions – and how they might affect crypto users.
RBC quoted Tatiana Kosykh, a lawyer at the Moscow Bar Association's Advokat Premium, as stating that as crypto exchanges mostly claim to be decentralized, they were unlikely to follow Washington, London, and Brussels' lead.
She added that as Russians own an estimated 12% of the "world's cryptoassets," a "massive withdrawal of capital by Russians from large trading platforms" would cause a massive drop in crypto prices.
Kosykh stated:
"There will always be parties who benefit from United States sanctions. My opinion is that crypto exchanges will not yet choose to follow the lead of the USA and the EU – and will not block and restrict Russians' access to their sites."
However, the biggest and most popular exchanges are centralized and usually do comply with regulations.
_____
Learn more:
- Western Allies Claim their Targetted Russian Sanctions Trump a SWIFT Ban as Russian Occupiers Near Kyiv
- Ukraine Invasion: What the West Needs to Do Now

- Russia's Invasion of Ukraine: Bitcoin Set to Play a Role on Both Sides

- Bitcoin, the Ukraine Crisis and the Central Bankers Dilemma
- Regional Interest in Bitcoin Sees an Uptick as Russia Invades Ukraine
---