Today in Crypto: FTX Resumes Employee Salaries, Huobi Partners with Tron & DMC on Dominica Coin, Ukrainian & Indian CBDCs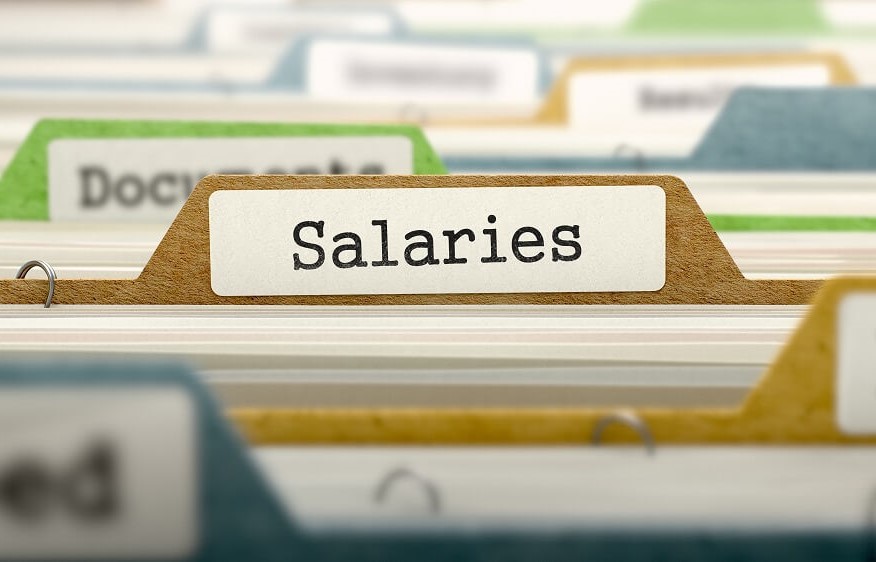 Get your daily, bite-sized digest of cryptoasset and blockchain-related news – investigating the stories flying under the radar of today's crypto news.
__________
Exchange news
FTX and approximately 101 affiliated companies announced that most FTX subsidiaries around the world are resuming ordinary course payment of salary and benefits to employees worldwide and to certain non-US contractors and service providers. The relief doesn't apply to employees or contractors of FTX Digital Markets Ltd. (FTXDM Bahamas), FTX Australia Pty Limited, and FTX Express Pty Ltd (together, FTX Australia), which are the subjects of separate proceedings.
Huobi announced its partnership with the Commonwealth of Dominica, TRON, and DMC Labs. The three platforms were endorsed by the Dominica government to issue the national token, Dominica Coin (DMC) and Digital Identity (DID). Both issued by a sovereign country, DMC and DID are based on the TRON network, the official national blockchain infrastructure of Dominica, and are to be launched on Huobi Prime. Also, DMC holders will be granted digital citizenship of Dominica, said the announcement.
Bitget announced a $20 million investment in a series of marketing campaigns with Lionel Messi, with the launch of the brand film to celebrate the 2022 World Cup, it said. The exchange revealed its partnership with Messi with the first campaign 'A Perfect 10' in late October, and it will launch the next marketing campaign titled 'Make it Count' during the World Cup period.
CBDC news
The National Bank of Ukraine (NBU) has introduced a draft concept for its central bank digital currency (CBDC), digital hryvnia, or e-hryvnia. According to the bank's statement, the purpose of e-hryvnia is to perform all the functions of money by supplementing cash and non-cash forms of the hryvnia. "The use of e-hryvnia should be convenient and accessible to all segments of the population, legal entities, state bodies, banks and non-bank financial institutions," it said.
India will undertake the first pilot for retail digital currency on December 1, the central Reserve Bank said on Tuesday. Four local banks — State Bank of India, ICICI Bank, Yes Bank, and IDFC — will participate in the initial phase of the pilot in four cities: Mumbai, New Delhi, Bengaluru, and Bhubaneswar. Bank of Baroda, Union Bank of India, HDFC Bank, and Kotak Mahindra Bank will join the pilot subsequently, it said.
Legal news
Silvergate Capital said that its total digital asset deposit relationship with the bankrupt crypto lender BlockFi is less than $20 million of its total deposits from all digital asset customers as of November 28. "BlockFi is not a custodian for Silvergate's bitcoin-collateralized SEN Leverage loans, which to date have continued to perform as expected with zero losses and no forced liquidations. Silvergate has no investments in BlockFi," it said in a press release.
Crypto exchange Kraken has settled with the US Department of the Treasury's Office of Foreign Assets Control (OFAC). It agreed to remit $362,158.7 to settle its potential civil liability for apparent violations of sanctions against Iran, and to invest an additional $100,000 in certain sanctions compliance controls, said the press release.
Payments news
Payment systems company ACI Worldwide and European payment service provider Vendo Services announced an extension of their partnership that will enable Vendo Services to offer more than 127 cryptocurrencies, including bitcoin (BTC), to its global merchant customers. Through ACI's partnership with the provider of payment solutions RocketFuel Blockchain, merchants can accept crypto payments with no processing fees, it said.
Blockchain news
Hop Protocol voted favorably on a proposal to deploy on zkSync in order to support fast bridging across rollups, said an announcement. Hop is an addition to more than 150 projects that have committed to build and launch on zkSync. With these integrations and bridges, users will be able to send ETH, USDC, USDT, and other assets across Layer 2s (Arbitrum, Optimism, zkSync) improving.
Investment news
Across, a cross-chain bridge between rollup chains and Ethereum mainnet powered by optimistic oracle UMA, raised $10 million at a $200 million valuation from Hack VC, Placeholder, and Blockchain Capital. Across also launched its ACX token and Across DAO, decentralizing ownership and governance of the protocol, said an announcement. Since its launch in October 2021, Across has bridged over $1 billion of user funds, it added.
Multichain protocol t3rn raised $6.5m in a strategic funding round led by Polychain Capital, with participation from Blockchange, Lemniscap, D1 Ventures, Huobi Ventures, Figment Capital, Bware Labs, MEXC, Open Process Ventures, NetZero Capital, and others. The protocol also announced the completion of its second grant from the Web3 Foundation, to further develop XBI, a standard for smart contract communication.
---