Spanish Crypto Users Report Banking 'Freezes' After Using Exchanges
Banks in Spain are reportedly closing accounts they suspect belong to cryptocurrency traders, particularly users of the LocalBitcoins peer-to-peer exchange – and may have been doing so "since November last year."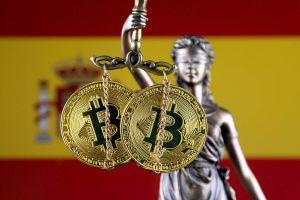 Per a report from media outlet Criptonoticias, an experienced crypto trader who asked to remain anonymous says that "between 30 and 40 LocalBitcoin users" may have already had their bank accounts frozen or closed without prior notice or explanation. The trader named BBVA, Pibank and Bankia as three of the banks that have been active in account freezes.
The source shared a copy of a letter from Pibank that made no specific reference to cryptocurrencies. But the latter stated that the user had violated bank policies and that the account in question would be suspended.
The letter did not specify exactly which of its regulations had been violated.
The trader stated that account holders whose banks had frozen them out were resorting to asking relatives to open bank accounts for them, but that this did not put an end to the "harassment."
The same trader also claimed to have a cryptocurrency-related company registered with the financial regulator (as per Spanish law). Despite this fact, he added, Bankia closed down a corporate account, as well as his personal account, following a Kraken exchange-related transaction "without providing any explanation."
Another source told the same media outlet that "temporary blocks" from banks were more common for than permanent lock-outs, but conceded that crypto transactions suddenly appear to be spooking many major banks in the country.
As previously reported, Spain is now heading for stricter cryptocurrency regulations. Parliament is set to vote in its next session on new regulations for crypto exchanges and the creation of a "uniform" registry that may do away with anonymous crypto trading in the country.
---