Recent Chinese Bitcoin Court Ruling 'Not an Isolated Case' & Part of 'an Ongoing Trend'
Disclosure: Crypto is a high-risk asset class. This article is provided for informational purposes and does not constitute investment advice. By using this website, you agree to our terms and conditions. We may utilise affiliate links within our content, and receive commission.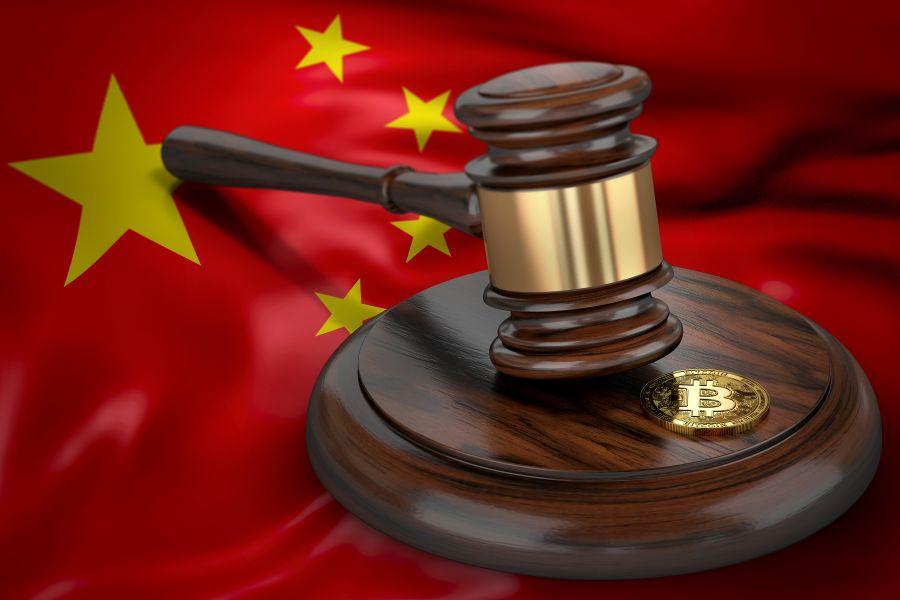 A court ruling in China from earlier this month claiming that a Bitcoin (BTC) mining contract was "void" was not an outlier, according to a new report, which added that Chinese courts have made similar rulings prior to the crackdown this year.
Earlier this month, Beijing's Chaoyang District People's Court threw out a civil case filed by a crypto-related firm. The latter had claimed one of its clients had reneged on a mining hardware-related contract dating back to May 2019. The case was historical, pre-dating the latest crypto crackdown, and saw the claimant demand some BTC 278 (USD 14m) in compensation over what it said was an unpaid bill. But its timing, perhaps, was too significant for judges – with the court rejecting the case on the basis that such contracts had no legal worth.
The court added that the companies had known of the inherent business risks – and environmental damage concerns – pertaining to bitcoin, but had made the contract regardless of this, meaning they should shoulder responsibility for the outcome on their own, without taking the matter to the judiciary.
However, per the 21st Century Business Herald (via Sina), other courts have made similar decisions in the past. The report's author pointed to a civil case between persons surnamed Ma and Peng that took place in 2018. In the period December 2017 to February 2018, the court heard that Ma had made a number of bank transfers to Peng, whom he apparently trusted to make crypto-related investments on his behalf. However, Ma eventually concluded that Peng had been cheating him out of his money, and took the matter to court.
Peng eventually turned out to be making use of an overseas-based platform, which in turn was exposed as an elaborately disguised pyramid scheme.
A number of legal hearings took place, but in the third hearing, the report noted, the court ruled that the platform was not registered to operate in China. But more significantly, perhaps, it determined that although Peng was at fault, Ma had acted while aware of the dangers of crypto investment. It ruled that he should bear 40% of the financial damage involved, with Peng paying the remaining 60% "based on the degree of fault both parties" had committed.
In August 2021, meanwhile, a Guangzhou court dismissed a civil case between a number of individuals and a domestic crypto wallet operator. The claimants claimed they had made a series of token purchases using BTC and ethereum (ETH) on the defendant's platform, but later were unable to withdraw the funds.
The report explained that lawyers for the claimants produced a large amount of evidence, including screenshots and transaction records, but that the court was unimpressed.
It claimed that parties "should abide by laws and regulations, respect social ethics and must not disturb the social and economic order." It added that "illegal debt is not protected by law," and that a token was an "illegal object," that "cannot be protected by the law." As such, the court ruled that the "consequences and risks caused" in the course of transactions were "borne by the investors themselves."
In another case involving an allegedly unpaid tether (USDT) debt, a court ruled that a "claim for compensation for losses" involving crypto was "unfounded in the law, and the court does not support it."
____
Learn more:
– Chinese Communist Party's Mouthpiece Endorses NFTs in a Surprise Move
– 20% of Bitcoin Hashrate Is 'Still in Mainland China,' Report Claims

– Chinese Court Says Crypto is 'Not Protected By Law'

– Chinese Banks 'Educate' the Public on the Pitfalls of Crypto
– Chinese Courts Sentence Crypto Miner, Fraud Rings as Enforcement Continues
---