PrimeXBT Adds Support for BNB Smart Chain
Disclaimer: The following article is part of Cryptonews Deals Series and was written as a promotional article in collaboration with the sponsor of this offer. If your company has an exclusive promotion that you would like to share with our readers, we invite you to reach out to us. Let's build together.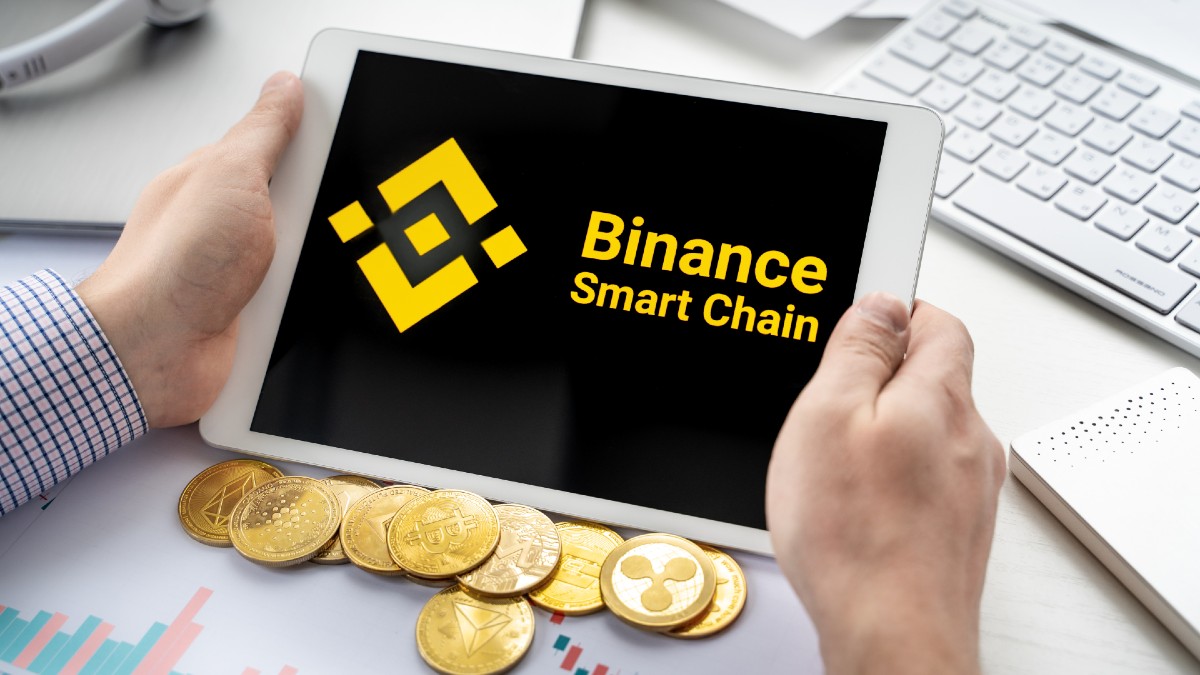 One of the biggest advantages of the crypto space rapidly evolving and including new approaches and solutions is the number of innovations that happen, enabling users to choose between several similar, yet distinctly different solutions, according to their own needs. Among these incredibly important innovations are the different available blockchain networks, each with its own advantages and quirks. Since many projects that create their own tokens decide to have them available on several networks, having access to any number of those chains can be extremely beneficial for traders and investors — which is exactly what trading platform PrimeXBT understands and why it added support for the BNB Smart Chain.
What is the BNB Smart Chain?
In short, BNB Smart Chain (formerly known as Binance Smart Chain) is a smart contract-enabled public blockchain designed to run parallel to Binance Chain, the native blockchain of major crypto exchange Binance.
The chain enables access to a new approach to decentralized finance (DeFi): as a slightly faster alternative to Ethereum (ETH), with significantly lower fees, it is a great choice for developers who are looking for improved blockchains. Additionally, as it is compatible with the Ethereum Virtual Machine (EVM), it makes it easier for those who have already worked with Ethereum to migrate to the BNB Smart Chain. The same goes for projects already live on Ethereum, as you can easily port them here without having to redo all of your existing hard work.
For end users, who may not care about the developer side of things, BNB Smart Chain offers a simple functionality: an alternative to Ethereum and other DeFi chains and protocols. Sometimes it's just easier to buy tokens that are native to the BNB Smart Chain, or you got a better deal, or the lower fees appeal to you. Regardless of your reasoning, the keyword here is choice. By getting to make the choice yourself instead of having it made for you with a trading platform only supporting one network, the decision is solely in your hands.
To learn more about the BNB Smart Chain and how it works, read our guide here.
Which Tokens Are Supported?
Although the BNB Smart Chain is home to thousands of different tokens, PrimeXBT as a trading app is slightly more limited in what they can support. You can find out which tokens are supported on the exchange by reading our review here. For now, the following tokens are supported on the BSC protocol (also known as the BEP-20 protocol):
Ether (ETH)
Covesting Token (COV)
These tokens can now be used to transfer to and from your account, although remember, trades are still executed in BTC regardless of which token you use to load up your account with. Happy trading!
Special Deal:
Special offer: Get up to USD 7,000 Bonus on Your First Deposit at PrimeXBT!
---