Justin Sun, Poloniex Back Plan to Create a PoW Ethereum Hard Fork
Disclosure: Crypto is a high-risk asset class. This article is provided for informational purposes and does not constitute investment advice. By using this website, you agree to our terms and conditions. We may utilise affiliate links within our content, and receive commission.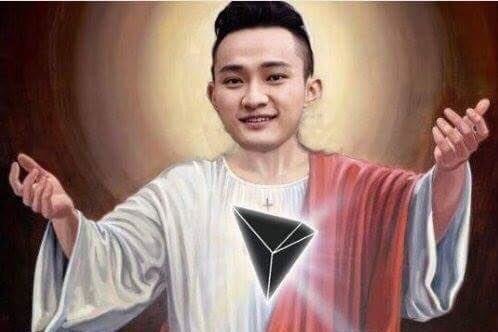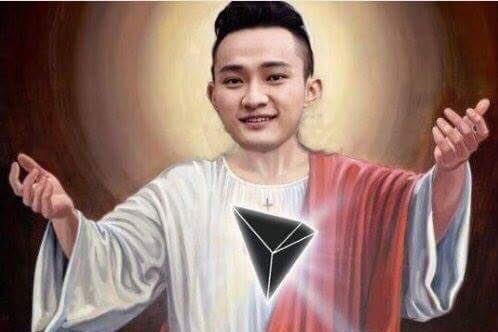 Ethereum (ETH) miners fearing the worst should the network's much-vaunted move to proof-of-stake (PoS) go ahead next month could be thrown a lifeline – with Justin Sun and his Poloniex crypto trading platform stating that they will provide support for a proposed proof-of-work fork (PoW) fork.
The Ethereum network currently uses a PoW protocol that allows miners to mint new tokens, but while moving to PoS might help ETH's cause in some respects, it would leave miners on the network in a dark place. Their rigs would become effectively worthless in the blink of an eye – unless they could be repurposed to mine on other networks.
One solution to this problem has been put forward by the Chinese miner Chandler Guo, who has said he will fork the Ethereum network to create a PoW "version" of ETH.
Indeed, Guo has been bullish on the matter in recent weeks, and has suggested that he wants to create a genuine rival to a PoS version of Ethereum.
ETH will be fork,ETHPOS VS ETHPOW https://t.co/ICti7ou4q6

— ChandlerGuo (@ChandlerGuo) July 27, 2022
And Sun, the Founder of Tron (TRX), has suggested that he will back the move. In a tweet, he wrote that Poloniex "currently has" more than ETH 1 million, adding:
"If [the] Ethereum hard fork succeeds, we will donate some forked ETHW to [the] ETHW community and developers to build [the] Ethereum ecosystem."
Poloniex, meanwhile, stated that it had been the world's first exchange to list ETH and would soon become "the first one to support [a] potential forking of ETH with [the] listing of two potential forked ETH tokens."
In a blog post, the exchange wrote that its move to list both forked tokens would "mitigate the risks from market volatility during the hard fork and safeguard users' assets."
Guo, meanwhile, has prior experience in Ethereum forks: He was instrumental in backing the Ethereum split in 2016 that resulted in the birth of the ethereum classic (ETC) token.
i fork ethereum once,i will fork it again! https://t.co/3DdlZ3zMz9

— ChandlerGuo (@ChandlerGuo) July 27, 2022
Arthur Hayes, the former BitMEX chief-turned-crypto essayist, opined in a typically verbose blog post that Guo "is quite an impressive individual," and said that he did not doubt the miner's "resolve to do this."
Further, Hayes claimed that Chinese miners were behind Guo's drive.
Hayes claimed to have spoken to "contacts in the Chinese mining community" to ask "if there was real momentum behind a potential airdrop or hard fork to form an Ethereum chain based on proof-of-work."
He wrote:
"One guy said 'absolutely,' and added me to a WeChat group where serious individuals are discussing the best way to achieve this reality. Another friend said this is absolutely going down, and Chandler had already reached out to him for his support."
Hayes also waded into the discussion about whether an Ethereum fork of this sort would produce a token with any kind of market worth, writing:
"I have serious doubts about whether an [Ethereum proof-of-work] chain has long-term viability, but for now let's just assume it will exist at a significantly non-zero market cap for a number of months."
And, perhaps more importantly for non-miners still speculating about whether the proof-of-stake move will indeed go ahead next month, Hayes opined:
"The more important point is that the miners would not embark on this journey and spend valuable political capital within the community if they did not believe the merge would happen on schedule(ish)."
____
Learn more:
– Hayes Asks 'Forgiveness' for Calling Ethereum a Shitcoin, Doubles Down on ETH
– If Ethereum Splits, Leading Exchanges are 'Likely' to List ETHPoW Token – BitMEX

– Vitalik Buterin says The Merge is Not 'Priced in' as Investor Promises to Fork Ethereum
– Ethereum Merge Date Proposed for September

– Major Bitcoin & Crypto Companies Warn of 'Extreme' Risk in Proof-of-Stake Systems
– The Compromises and Benefits of Ethereum Switching to a Proof-of-Stake Network
---