Goodbye, PayPal! Justin Sun and Tether are New Best Friends of Pornhub (UPDATED)
Major adult entertainment website Pornhub has added Tether (USDT) to its payment options, while Tron's Justin Sun can also score another adoption victory.
(Updated on January 27, 15:55 UTC, updates in bold.)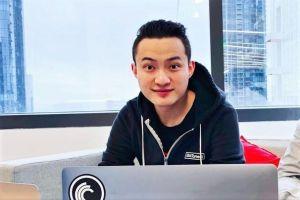 The addition of the popular stablecoin has been announced just recently, explaining what stablecoins and Tether are to the users unaware of it. Furthermore, given the Tron - Tether partnership, says the site, they can now offer the option of using the TRONLink cryptocurrency wallet for USDT transactions. The site provided a step-by-step explanation on how to download and set up the wallet to send and receive USDT.
Pornhub is not new to crypto, as it started accepting Verge (XVG) in 2018, which is a rebranded version of Dogecoindark and which in 2014 split off from Dogecoin.
"Since PayPal's decision to stop payouts to thousands of Models two months ago, we've been hustling to start the new year on a good note and offer you more options to make things a little easier," says Pornhub.
In November last year, major payments company PayPal stopped model payouts to Pornhub, telling Cryptonews.com that following a review, they've discovered that PornHub "has made certain business payments through PayPal without seeking our permission," so the giant said the transactions were halted.
Pornhub, however, found itself with a major payment option down, calling the move discriminatory. But they also told Cryptonews.com at the time that they've been looking into adding other crypto options besides Verge for paying their models. Many members of the crypto community offered their suggestions to Pornhub at the time - Tron's Justin Sun among them, who said that they need to add USDT-TRC20 supports too.
After November, several payment methods for the models were still available, and the website saw "a significant increase in payouts in Verge, which informed our decision to add another cryptocurrency to our roster of sex worker friendly payout methods," said Pornhub in an emailed statement to Cryptonews.com today.
Sun tweeted today as well, announcing this latest development and saying "If you're on @Pornhub, stop what you're doing."
The response to the USDT option and the TRONLink wallet option has been positive so far, said Pornhub. As to why they chose Tether, the website explained that it's "because it is stable and backed by traditional fiat currency, which is the first crypto of this type we are offering to our models, as a part of a larger goal to offer numerous and flexible payment options," adding that they're "constantly evaluating sex worker friendly payout methods that are flexible and secure."
Meanwhile, at the time of writing (10:40 UTC), TRX is trading at USD 0.016. It's gone down 4.5% in a day and is unchanged in a week. Similarly, Verge is changing hands at USD 0.003, having dropped 4.7% in a day and 5% in a week.
---