First Blockchain Free Trade Zone in China + More News
Crypto Briefs is your daily, bite-sized digest of cryptocurrency and blockchain-related news – investigating the stories flying under the radar of today's crypto news.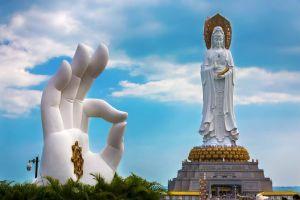 Adoption news
Exchanges news
Mining news
Politicians in Kazakhstan will only tax cryptocurrency miners if and when they exchange the tokens they mine into fiat, per Kursiv. The media outlet quotes Madi Saken, a legal analyst at the Astana-based National Association for the Development of the Blockchain and the Industry of Data Centers, as stating, "Tax liabilities only apply […] when cryptocurrencies are sold on an exchange for real money. This kind of income would be taxable."
Regulation news
Top U.S. financial regulators recommended to federal and state officials to continue to examine the risks to the financial system posed by digital assets and distributed ledger technologies and their usage, according to an annual report published by the Financial Stability Oversight Council. The market capitalization of digital assets has increased in recent years and has been highly volatile, says the panel of regulators, adding that the market capitalization of stablecoins grew as well in 2019, and that distributed ledger technology may have applications that extend well beyond the simple transfer of value.
Project Participate, a coalition of some of the world's leading virtual asset companies, has issued its first report on the detection of suspicious activity involving virtual assets, the press release says. The Project Participate report helps fill the gaps in the new guidance relating to virtual assets and Virtual Asset Service Providers (VASPs) published by the Financial Action Task Force (FATF) in June 2019, by identifying typologies of potential criminal activity and related indicators of suspicion, as well as recommended measures to better detect and deter such activity. The report has been shared with the FATF and is available to vetted parties, including VASPs, software providers, and government officials. Project Participate was created in March 2019 to identify suspicious transactions and to report that activity to regulators.
---