Confusion Reigns as Tron's Justin Sun Posts and Deletes Apology
The plot is continuing to thicken in the curious case of Tron's Justin Sun and the lunch that never happened with Warren Buffett.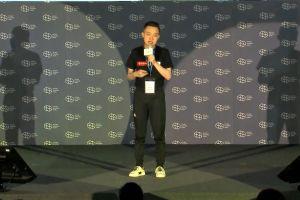 As previously reported, the Tron chief and Buffett, a crypto-skeptic billionaire, had been set to meet today for lunch after the former bid USD 4.56 million for the opportunity at a charity auction.
Sun had convinced some of the biggest names in cryptocurrency to join him and Buffett at the lunch meeting – but abruptly canceled earlier this week, with the Tron Foundation claiming Sun had developed kidney stones.
Since then, matters appear to have spiraled out of control. Per Bloomberg, "one person with knowledge of the matter said several Tron executives were briefly detained by Chinese authorities, and then released once Sun agreed to put off the lunch."
Chinese media outlet Caixin reported earlier this week that Beijing has banned Sun from leaving the country, concerned about the source of his finances. Sun had initially responded by accusing Caixin of libel and confirming that he's in San Francisco.
But the situation has worsened still for the Tron chief after he posted a lengthy apology post on his Weibo account. Sun has since deleted the post.
In the post, Sun stated that Caixin "continues to uphold the public interest of social responsibility" and offers "the most authentic and impartial guidance."
Sun also stated that he had been "immature" in his promotion of the lunch, and that he had "excessively promoted it."
________________
_______________
The Tron boss wrote, "[The lunch] has produced a lot of consequences that I completely did not expect."
He also pledged to become a "better role model" and stated,
"In the future, I will repair the harm done over time, be less outspoken on Weibo […] and take part in fewer media interviews."
The post was captured and reproduced in its entirety by Chinese media outlets such as Sina, and has been translated and posted on popular cryptocurrency forums on platforms such as Reddit.
A recent scam that Tron has distanced itself from has also damaged Tron's standing in Mainland China.
Meanwhile, cnLedger, a popular Twitter account focused on cryptocurrency and blockchain-related developments in China, previously speculated that the lunch was postponed as it "got too much heat," gone viral on Weibo, a Chinese version of Twitter.
"Seems against the "mainstream values" promoted in China. How was so much money needed for the lunch date legally made at such young age? Considering the ICO ban and exchange ban, authorities possibly will not like it. Questions may be asked," according to cnLedger.
In either case, on Wednesday, Sun tweeted that he would be back to work at "full speed" from Friday.
At pixel time (06:38 UTC), TRX, the native token of Tron, trades at c. USD 0.0238 and is up by 3% in the past 24 hours.
Reactions:
---