Binance Rolls out Crypto Pay Service for Bitcoin, Ether, Fiat and More
The crypto exchange giant Binance has come good on claims last year that it was poised to join the payments sector, moving its Binance Pay platform out of beta and into the full rollout.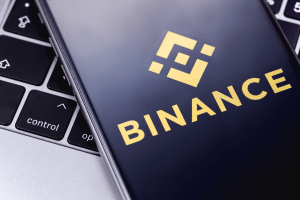 Following a similar move from rival crypto trading platform Bitfinex earlier this month, Binance wrote, in a blog post that its travel bookings firm Travala had become the first merchant to incorporate its payment tool. It stated that all Binance.com account holders would be eligible to use the new, fee-free service.
The exchange added that its merchant application programming interfaces (APIs) would allow vendors and service providers to "process online payments or in-person payments" using QR codes. This, it said, would provide for what it termed a "seamless payment experience" for crypto pay applicable both to e-commerce ventures and businesses such as restaurants.
Binance Pay supports "more than thirty fiat and cryptocurrencies," the exchange wrote, with fiat compatibility for the pound sterling, the euro, the Australian dollar, the Turkish lira, and the Brazilian real.
Support was also added for major cryptoassets such as bitcoin (BTC), ethereum (ETH) and litecoin (LTC), as well as stablecoins such as tether (USDT) and USD coin (USDC).
The firm stated that confirmation would be "instantaneous," although it also conceded that "compliance requirements" meant that funds would not be usable for 24 hours after payments had been received.
Binance added that there would be a USD 10,000 cap placed on all customers and merchants every 24 hours, and added that refunds would only be credited into wallets "in the currency the merchant has accepted the payment."
Merchants, meanwhile, will be able to choose from three different methods when it comes to QR code selection: They will be able to create codes for payments in any currency, a specified currency, or request payments in a specified currency and amount.
However, the exchange warned that Binance Pay transactions would be irreversible, adding: "Please take extra caution when performing payment transactions."
___
Learn more:
- Bill Gates Champions His Own 'Digital Money' - But What Is It?
- BIS and SWIFT Intensify Race With Crypto For Cross-Border Payments
- Private Jet Booking Company Claims Its Sales Grows on Bitcoin Payments
- Digital Yuan Must Dethrone Alipay, WeChat Pay Before Taking on USD - Researcher
- South Korean Blockchain-powered Local Stablecoins Set for Another Boost
- PayPal Touts Crypto For Its 'Super App,' But It Won't Buy Bitcoin Just Yet
- Amazon Building 'Digital Currency' Team for 'New Payment Product'
- No, Mastercard Is Not Adding Crypto Just Yet, It's About Stablecoins
- PayPal to Beef up Crypto Operations with 'Significant Investment'
---