Best AI Crypto Coins & Projects to Invest in 2023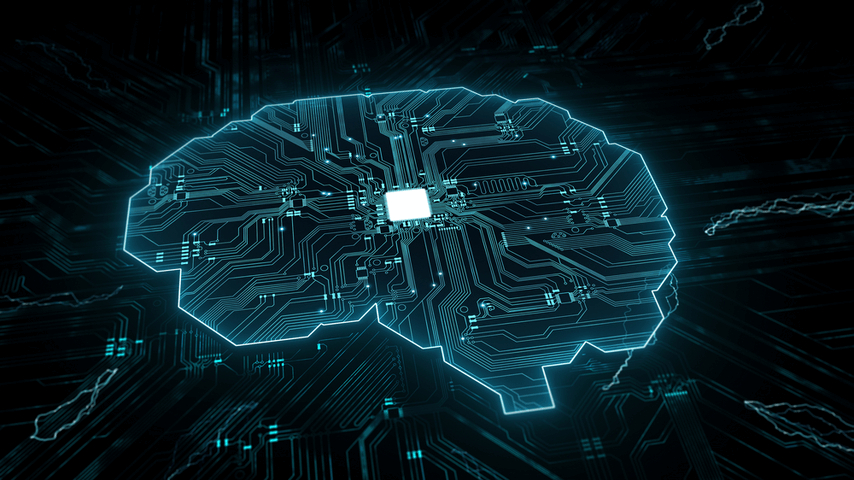 Disclaimer: The Industry Talk section features insights by crypto industry players and is not a part of the editorial content of Cryptonews.com.
Artificial intelligence and cryptocurrencies are two of the most exciting technologies of today. As such, more and more crypto projects are integrating with AI, providing innovative products with real-life applications.
In this guide, we will talk about the best AI crypto coins to buy in 2023. We also explore the potential of artificial intelligence in the crypto space and explain why investors might consider AI digital tokens for their portfolios.
The Best AI Crypto Coins to Invest in
Although there are many new cryptocurrencies that utilize AI technology, a select number of projects stand out in the market - both in terms of their utility and future potential.
Below, we list the top AI crypto projects that continue to attract investors:
DeeLance - Decentralized freelancing platform that connects freelancers and clients on a metaverse. Users can enter a metaverse and access an NFT marketplace. $570k raised.
AiDoge - This platform focuses on two popular components trending in crypto: AI and memes. Users can leverage $AI tokens to generate memes using an AI generator and earn rewards. $750k raised in a week of its presale.
Fetch.ai - A platform building a decentralized network allowing autonomous agents to interact and evolve via artificial intelligence.
The Graph - This platform collects data from various blockchains to make it simple for developers to access the fundamental information they need to create their projects.
VeChain - VeChain utilizes Artificial Intelligence to keep tabs on and validate the various items that are shipped from the maker to the buyer.
SingularityNET - This platform has a built-in marketplace where users can build, share and monetize different AI services.
Looking to build a diversified crypto portfolio? Get started today with our guide on the best crypto to buy for 2023.
A Closer Look at the Top AI Cryptocurrency Projects
According to some market commentators, cryptocurrencies that revolve around AI are set to take center stage in the very near future.
In fact, some analysts argue that there is untapped potential in this sector.
With this in mind, we will now take a closer look at the best AI cryptocurrencies for 2023.

1. DeeLance - Blockchain-Based Freelancing Cryptocurrency Project
DeeLance is a decentralized freelancing platform that aims to revolutionize this space. Currently, freelancing platforms face many issues, such as a lack of transparency and high fees for freelancers and clients.
DeeLance aims to change these problems by using blockchain technology to offer lightning-fast payments via cryptocurrencies - to settle transactions on the platform, DeeLance uses $DLANCE, the native token.
DeeLance will also offer a metaverse environment where freelancers and clients can meet in virtual lobbies and meeting rooms. With $DLANCE tokens, users can purchase virtual land, advertise, and even lease office spaces.
Thus, both parties can interact virtually and collaborate on projects. DeeLance also uses escrow payment services to ensure that freelancers are paid after clients approve the work. Through an NFT marketplace, freelancers can also tokenize their works into NFTs.
This simplifies the transfer of ownership and negates any chance of fraud or copyright infringement. While freelance platforms such as Upwork charge a huge commission of 20% from freelancers, DeeLance charges just a 10% commission.
Similarly, DeeLance's client fees of 2% are far lesser than Upwork's fees of 10%. The DeeLance platform will offer AI chatbots to support with customer care and use on-chain KYC options to avoid bad actors.
$DLANCE has a limited supply of 1 billion tokens, over 217 million of which are available to buy through the presale.
Currently, one token is priced at $0.029 but will rise to $0.055 per token. Since the presale launched, the project has raised over $570k. Interested readers can read the DeeLance whitepaper and join the telegram channel to learn more about this project.
| | |
| --- | --- |
| Presale Started | 30 March 2023 |
| Purchase Methods | ETH, USDT, Credit Card |
| Chain | Ethereum |
| Min Investment | $10 |
| Max Investment | None |
2. AiDoge- Best AI Cryptocurrency Available to Buy on Presale
AiDoge is a cryptocurrency platform that offers an AI-powered meme generator, allowing members to make memes and earn rewards.
The first-ever AI-integrated meme platform, AiDoge, allows users to generate memes with credits, which can be purchased with $AI tokens.
The $AI tokens can be purchased right now via the ongoing presale. From a total supply of 1 trillion tokens - 500 billion coins are available through the presale. The presale will consist of 20 rounds, each allocating 25 billion tokens.
AiDoge has raised over $750k since the start of the presale just a week ago.
With $AI, users can purchase credits on the AiDoge ecosystem. The credits are used towards the AI-powered meme generator to create high-quality memes. According to the AiDoge whitepaper, all the memes will be posted on a community page known as the 'Public Wall.'
By the first quarter of 2024, the platform will launch a voting mechanism. Users can upvote and downvote all the memes on the public wall through this feature. The members with the highest votes will receive a portion of $AI tokens every month.
Members can even stake tokens in the ecosystem. After staking $AI, the platform will reward one with daily credits that can be used to create new memes. One can earn premium features such as meme templates and platform enhancements.
Prioritizing security on the staking mechanism, AiDoge also utilizes auditing staking contracts to safeguard the tokens. By Q3 2023, AiDoge will allow users to begin signing up to the platform and prepare for the upcoming centralized (CEX) and decentralized exchange listings (DEXs).
Currently, $AI is priced at $0.0000264 during the second presale round but will rise to $0.0000336 by the final stage. The presale hard cap is set at $14.9 million.
Join the AiDoge Telegram channel to stay updated with the presale developments.
| | |
| --- | --- |
| Hard Cap | $14,900,000 |
| Total Tokens | 1 Trillion |
| Tokens available in presale | 500 Billion |
| Blockchain | Ethereum |
| Token Type | ERC-20 |
| Minimum Purchase | 100 tokens |
| Purchase Type | USDT, ETH, BNB, Card |
3. Fetch.ai - AI-Based Decentralized Economy
Fetch.ai is a crypto project that brings together the worlds of blockchain technology and artificial
intelligence to create a decentralized economy. In other words, Fetch.ai is building a decentralized network composed of various autonomous agents. These agents not only represent themselves, but also individuals, devices, and services.
Moreover, Fetch.ai's mission is to create a permissionless system - meaning, autonomous agents will learn to evolve using artificial intelligence. The project leverages its native digital token, FET, to facilitate autonomous economic activity and to reward agents for completing tasks.
In terms of technology and goals, Fetch.ai is an ambitious project. It combines multiple technologies such as blockchain, smart contracts, DLT, DAG, machine learning, and AI. However, it has already proved to be one of the best AI cryptos with the most upside.
In fact, since the beginning of 2023, the price of Fetch.ai has gone from around $0.09 to $0.31 - translating to an impressive gain of over 245%. Investors can buy this AI crypto via regulated brokers such as eToro - from just $10.
Your capital is at risk. Crypto asset investments are highly volatile and speculative.
4. The Graph - Decentralized Indexing protocol for Blockchain Data
The Graph intends to create a data-indexing layer for the development of smart contracts. It gathers data across multiple blockchains so that developers can easily access core information to build their own projects. In addition to providing data, The Graph is also designed to permit querying on the Ethereum network.
This enables developers to build APIs to group together specific information and create separate sub-graphs. This concept might sound complicated to the average investor. Nonetheless, the key takeaway is that The Graph has the capacity to become a powerful infrastructural platform in the crypto industry.
This AI crypto project makes it easy and less time-consuming for developers to gather data and build new blockchain-based products. With this use case, The Graph has positioned itself as one of the best long-term crypto for investors to consider right now.
The Graph's native AI cryptocurrency is called GRT, and is built using the ERC-20 framework. As one of the best AI crypto coins, The Graph has already seen a price increase of 135% since the turn of 2023.
Your capital is at risk. Crypto asset investments are highly volatile and speculative.
5. VeChain - AI-Optimized Supply Chain Solution
In 2017, VeChain had one of the best crypto ICOs of the year, having raised more than $20 million in funding. The project has its own blockchain, which is a modified fork of Ethereum and has been optimized for supply chain solutions. However, VeChain doesn't use a proof-of-work or proof-of-stake consensus.
Instead, VeChain utilizes a proof-of-authority mechanism, which uses the reputation of the participant to decide who creates a block. In terms of utility, VeChain uses AI to enable tracking and verification of different products that are transported from the manufacturer to the consumer.
This way, VeChain provides a suite of solutions for businesses and enterprises - such as asset tracking, data storage, and more. The native token of the VeChain network is called VET, and it powers transactions on the VeChain network.
This AI cryptocurrency has also seen notable growth of 30% in 2023 so far.
Your capital is at risk. Crypto asset investments are highly volatile and speculative.
6. SingularityNET - Decentralized Marketplace for AI Services
SingularityNET is perhaps one of the most versatile projects when it comes to AI cryptocurrency projects. Instead of focusing on a single AI-related application, this project has built a marketplace where anyone can build, share, and monetize AI services.
Transactions in this marketplace are handled using the platform's native cryptocurrency – AGIX. In a way, SingularityNET has made entrepreneurship more accessible for AI developers. The platform allows developers to make money from the AI solutions they create, without having to build a full front-end product.
Similarly, other developers can also use SingularityNet to buy AI solutions to use in their applications. SingularityNET has proved to be one of the most talked about AI crypto in the past couple of years.
The crypto coin can be purchased via leading exchanges such as Binance.
Your capital is at risk. Crypto asset investments are highly volatile and speculative.
What is AI Crypto?
In simple terms, AI cryptocurrency is a digital token that powers artificial intelligence-based blockchain projects.
Due to the flexibility of artificial intelligence, AI crypto projects come in different shapes and sizes. This ranges from gaming, web3, decentralized marketplaces, tracking, and more.
In fact, some of the best altcoins in the current crypto market use AI technology in one way or another. Regardless of the type of project, AI integration allows crypto platforms to be more efficient and adaptive - paving the way for a new generation of digital tokens that can revolutionize how we interact with technology.
What Can AI Crypto be Used for?
Each cryptocurrency AI project is unique in its own way. This is because each crypto project is built with a different set of objectives, and AI is only a means to achieve these goals.
To illustrate this point, here are some ways AI could be paired with cryptocurrencies for different use cases:
AI is already employed by some of the best crypto tools in the market to conduct market and social media analysis.
AI can be used to help with price predictions, identify risks, and speculate on the future growth of a cryptocurrency.
AI can also help build decentralized autonomous agents that are essentially coded programs that can make their own decisions. For example, Fetch.ai is an AI crypto project that deploys DAAs to function as assistants, handling virtually everything from buying and selling products to making reservations, and more.
Another prominent role for AI is in the gaming sector. Many crypto games are benefiting from AI to create a diverse and versatile platform for gamers.
These are only a few of the applications of AI within the crypto sector. Put otherwise, crypto AI initiatives can serve a wide range of utilities and purposes.
The AI crypto industry is still nascent, and as such, we can expect many more innovative products to come out in the near future - fueled by the success of projects such as Fetch.ai and SingularityNET.
Should You Invest in AI Crypto?
In the coming years, we are likely to see AI having a significant impact on the crypto industry.
However, investors might also want to have a clear idea of what to expect from the AI-crypto hybrid and how it can benefit their long-term portfolio.
Here are some of the key reasons to consider investing in AI cryptos.
Multiple Applications
As we noted above, AI has the potential to transform the crypto industry. This is mainly because the concept of artificial intelligence is highly versatile and can be used across a variety of sectors.
This means that we could see a wide range of AI cryptocurrency projects emerge with innovative applications.
However, this means that investors will have to do their due diligence to find the best future cryptocurrency projects belonging to the AI sector.
Easy to Diversify
Leading on from the section above, the AI crypto sector also comes with the scope for diversification.
As we have already discussed, AI crypto tokens have multiple use cases and can be utilized across a wide range of industries.
Whether an investor is looking for an AI multiverse crypto, a play-to-earn token, or a digital coin that has applications in the real world, there will be no shortage of options.
This means that investors are at liberty to pick a sector that best aligns with their strategies and goals.
Decentralization
AI has been around for many decades and thus - the technology has found its way to most of the services we use these days. Some investors might be wondering whether they should invest in AI stocks or cryptos.
The answer lies in decentralization. Unlike stocks of AI-related companies, cryptocurrencies are not liable to any restrictions that apply to centralized entities. This means that they are permissionless and can be accessed from any part of the world.
AI Crypto is Still in its Infancy
Despite the huge growth of AI, this technology is still not widely used in the development of crypto projects.
For instance, as per CoinMarketCap, there are more than 20,000 cryptocurrencies in the market today, and among them, there are only 120-ish projects that use artificial intelligence.
In other words, by buying AI crypto tokens at an early stage, investors get a chance to profit from the potential growth of this industry.
Moreover, investors can also choose early-stage projects such as MEMAG to obtain a highly favorable entry price.
Growth Potential
As artificial intelligence finds more applications in the global markets, the demand for AI crypto projects will likely follow suit.
All these factors suggest that there is plenty of growth potential in the AI crypto sector, buoyed by the general growth of artificial intelligence, which is currently seeing an 'arms race' between Big Tech companies such as Google, Meta, Microsoft, Apple and Amazon.
The sector could be worth as much as $15 trillion by 2030, according to Big Four accounting firm PwC and, ultimately, those looking for the next crypto to explode might consider projects that embrace artificial intelligence.
Conclusion
AI has the capacity to radically change the crypto industry, by incorporating technologies such as machine learning and DLT. This combination can bring innovation to different industries and sectors, such as gaming, finance, business development, and more.
Artificial Intelligence has become a rapid growth sector in the last six months and AI-related crypto coins will also enjoy momentum because of that.
Our top pick for the best AI crypto is DeeLance, which uses an AI algorithm and blockchain technology to help revolutionize the freelance and gig economy,
FAQs
What does AI mean in crypto?
In the crypto market, AI can be used in a number of ways. However, the application of artificial intelligence in the crypto sector is yet to gain widespread adoption. Nevertheless, we have already noted that there are a number of select projects that come with a great upside potential - such as Fetch.ai, VeChain, The Graph, and SingularityNET.
Which crypto is related to AI?
There are numerous cryptocurrencies that use AI in one way or another. For instance, AiDoge uses AI to generate memes, so users can earn rewards. Fetch.Ai and The Graph are two projects that are capitalizing on AI technology to provide resources to crypto developers and investors. There is also a wide range of new projects in the market - such as VeChain, SingularityNET, and others that are related to AI.
How many AI cryptocurrencies are there?
Based on data from Coinmarketcap, there are around 120 AI cryptocurrencies in the market today. Each project operates in a different sector within the AI market - such as P2E, finance, supply chain, decentralized marketplaces, data accumulation, and more.
Which was the best AI cryptocurrency in 2022?
Some of the best AI cryptocurrencies in 2022 included VeChain, The Graph, and Fetch.ai.
---