Should the Little Guy be Scared of the Recent Big Money Influx?
Profits alone are not always enough to drive growth at this stage in the crypto industry's development. "This is an opportunity for HODLers and traditional investors to work together within the cryptosphere to achieve mainstream adoption."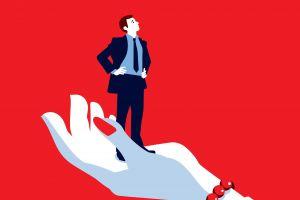 Coinbase, Bitstamp, Bithumb, Poloniex. These crypto-exchanges have all been subject to big investments in recent months, as traditional VC (venture capital) and investment firms have either pumped money into them, purchased controlling stakes, or bought them outright.
And while there's an argument to be made that the entry of big money might influence the cryptocurrency industry to develop in a way that favors big business more than the individual HODLer, most experts working within crypto believe that the recent influx of corporate money is a positive – and necessary – development for the industry.
Competition
Speaking to Cryptonews.com, BitPay CEO Stephen Pair affirms that major investment in crypto is something of an inevitability, one that startups, cryptocurrencies and crypto-exchanges ignore at their peril.
"Any company in a space that is attractive to VC investment must consider taking that investment to continue or accelerate their growth," he says. "Otherwise, they risk falling behind their competitors."
Indeed, competition is a big reason why Coinbase accepted a new round of funding worth USD 300 million in October, after the likes of Tiger Global Management and Andreessen Horowitz increased its valuation to a whopping USD 8 million.
Because Coinbase has been so successful in attracting traditional investment and expanding its global operations, other crypto-exchanges have been compelled to do the same, since their profits alone haven't always been enough to drive growth at this stage in the crypto industry's development.
This would largely account for Bitmain's (a manufacturer of crypto mining hardware) planned flotation, from which it's set to receive a hefty injection of stock-market cash. It published its prospectus at the end of September, revealing that it had in fact made a USD 400 million loss in Q2 2018.
This loss and the decline in revenues accompanying it suggests that crypto is at a point of development where big investment is needed. Mining competition is increasing and profits are being squeezed, so Bitmain appears to be seeking large-scale investment as a way of driving out its competitors and moving into the kind of über-dominant position that would give them more power over prices.
Regulation
Yet tightening competition isn't the only reason why crypto-focused businesses are turning to VC and big investment, blockchain analyst Tone Vays tells Cryptonews.com.
"I think the main reason exchanges like Poloniex and now Bitstamp took the buy-outs is to allow a bigger company with resources to get over the regulatory hurdle and keep them in business," he says. "We recently saw the US Government shut down 1Broker.com for trading illegal swaps while the exchange has never been hacked nor defrauded a single user."
More generally, other experts point out that the appearance of big investment is necessary if crypto wants to become mainstream.
"Any time you get a new industry, like the internet, or crypto, the first investors generally have a focus on the new technology," Lou Kerner – a partner at CryptoOracle, an advisory and investment firm, – explains to Cryptonews.com. "But over time, as the new technology matures, as more investors understand the potential for disruption and wealth creation, more traditional investors start investing."
"So traditional financial sources investing in crypto, and crypto exchanges, is just signs
of a maturing industry."
HODLers?
In other words, the appearance of big investors is a seal of approval for crypto, a recognition that it has the potential to be a disruptive force in a future economy.
However, could it just be a sign that it has the potential to make rich people even richer, and could the appearance of big money somehow end up disadvantaging the individual HODLer?
"No, I don't believe this is something we need to be concerned about," Gabriele Giancola – the CEO/co-founder of the Swiss-based loyalty platform qiibee – tells Cryptonews.com. "If anything, this is an opportunity for HODLers and traditional investors to work together within the cryptosphere to achieve mainstream adoption."
Utopia Music's Brent Jaciow largely agrees, explaining to us that "most consensus algorithms (and all permissioned DLTs) still set out to reward single contributors regardless of their investment size," meaning that smaller players will still continue to play a significant role in crypto.
"In order to allow crypto markets to mature, inclusion of institutional investors is necessary," he concludes. "Yes, there is the risk that their influence could become large, but this is far outweighed by the benefits of further legitimising the asset class, bringing investment capital to the space, and creating more liquid and efficient crypto markets."
---