Forks and 20 Crypto Jokes
It was yet another news-filled week. Ethereum Classic developers told us that the Atlantis hard fork is going smoothly, and then the update was successful. Meanwhile, many people were left bemused by the latest news from the upcoming Binance.US and started to migrate to KuCoin. And while somebody moved USD 1 billion in BTC, Huobi's funds weren't a part of it.
We learned that another bank picked Ethereum, that the Venezuelan government plans to release a crypto calculator for Android smartphones, Russian banks want to eliminate crypto anonymity, and the country's crypto fate will be decided in a few days. We've also wondered if the Uruguayan Central Bank took a crypto U-turn. In the meantime, North Korea will host a crypto conference, while its people are allowed to own crypto, and it may be working on wallets too. That's not all, as government agencies in Brazil and Mexico are looking to crack down on non-compliant platforms and brokerages, and France said 'no' to Libra's development on European soil.
While the stock exchange MERJ launched tokenized IPO, Coinbase may announce its plans for an IEO platform in the next few months, while STOs may also be on the table. Stellar partnered with Keybase for a new airdrop, Trezor introduced a BTC-only firmware, and it turns out it's unlikely Facebook will include the Chinese yuan in the basket of fiat currencies underpinning Libra, while Tether embraced yuan. Meanwhile, a bitcoin millionaire barely got away from a robbery.
In other equally important news, LG could be launching its own blockchain-powered smartphone in response to Samsung's Klaytn Phone; a new wallet by ex-CEO of BTCC is revealed, Ripple is selling XRP to institutional buyers with a discount, and BCH announced its futures contract, market capitalisation and trading tournament plans.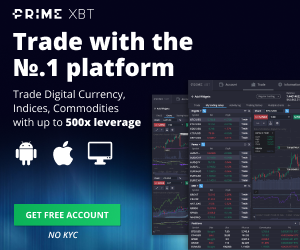 Let's check out this week's jokes. Enjoy!
__________
Let us start with a little song, shall we? Now, all together!
Every dump you take
Every sell you make
Every long you break
I'll be watching you

Every single day
Every bag you sell
Every game you play
Every night you quit
I'll be watching you

Oh can't you see
Your $BTC bags belong to me
My poor heart aches
With every short you take

— Vandelay BTC Industries (@Karalhoin) 10 September 2019
__
Come again?
Rando in my comments: You should look into coin X! It's going to pump!

Me:
pic.twitter.com/WfPoHAej6O

— ₿rekkie von ₿itcoin ☣️🍯🦡 (@CryptoBrekkie) September 10, 2019
__
How it all works.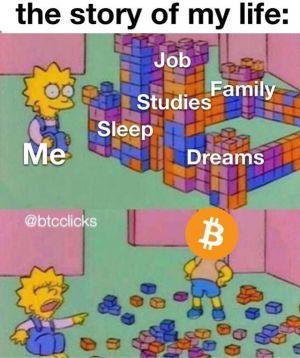 __
So much regret here.
My first alt trade of September pic.twitter.com/ywShoFKVwV

— The Crypto Monk ⛩ (@thecryptomonk) September 5, 2019
__
Nothing but calm wat--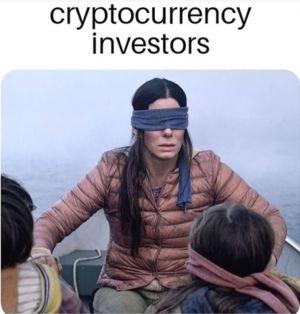 __
Run, little fluffy You! Run!
#altcoins pic.twitter.com/XKeOCx678q

— ⛏Crypto Christopher Walken🥃 (@cryptochrisw) September 9, 2019
__
Look at that enthusiasm. Full immersion!
traders who bought the dip watching $BTC go up:

pic.twitter.com/nUFpoP2yPk

— Luke Martin (@VentureCoinist) September 3, 2019
__
Crossroads of life.
Apple iPhone fans right now...😎 pic.twitter.com/rBAaLyf5WW

— Crypto Meme Central 🔞 (@CryptoScamHub) 11 September 2019
__
Toshi may be Fake, but karma is real.
Craig Steven Wright aka Satoshi Nakamoto spotted outside courthouse...pic.twitter.com/gNIpXglHSd

— Panama ₿ (@Panama_TJ) September 10, 2019
__
By Stephen 'Crypto King'.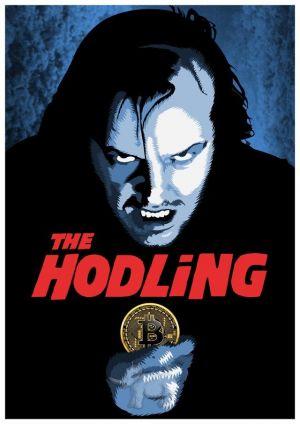 __
Oooh! My! Token! (O_O)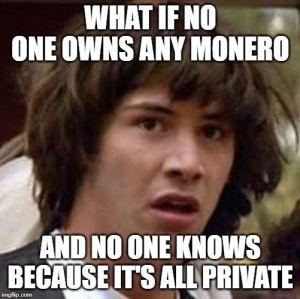 __
Where muh altseason?
But muh altseason pic.twitter.com/VwjyrC7DjS

— CryptoChimp (@Cryptanzee) August 11, 2019
__
Whatever...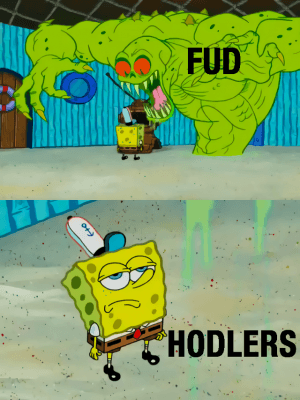 __
Almost here. You can smell it in the air.
#ALTSEASON Is near 🤣 pic.twitter.com/gZjoBgyGyI

— AkA Dri (@Fmryyy) September 5, 2019
__
Our sincere condolences.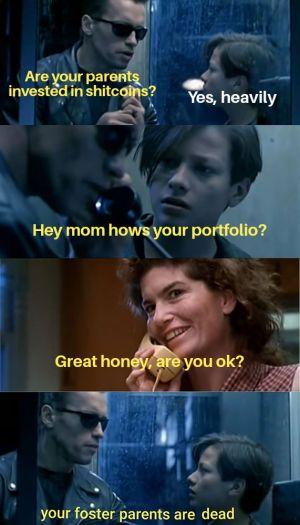 __
"Oh, it's below USD 10K ag..."
$BTC update pic.twitter.com/onmG99nqBn

— Mr. Anderson (@TrueCrypto28) 10 September 2019
__
Visual representation.
People trying to short Bitcoin pic.twitter.com/HyAHtY6DzA

— Michiel Lescrauwaet (@MLescrauwaet) September 4, 2019
__
It's a long-lasting issue, it seems.
Me when someone tells me their project needs a token and a blockchain for it to work.

Oil on Canvas 1866 pic.twitter.com/hbkfm7G2Nf

— Yaz Khoury (@Yazanator) August 29, 2019
__
An adventurous life.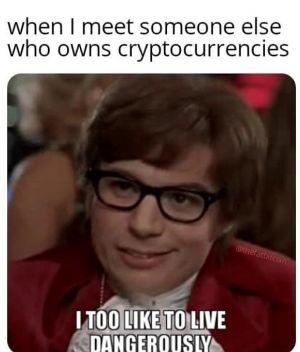 __
This week's anthem.