Huobi Confirms That USD 1B Transaction Did Not Include Their Own BTC
The recent transfer of more than 94,500 bitcoins, worth USD 1 billion at the time, sent crypto twitter into a theorizing frenzy, trying to figure out who could be behind this and why. We now know that cryptocurrency exchange Huobi's funds are not a part of it.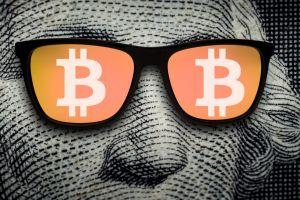 As previously reported, blockchain intelligence firm TokenAnalyst claimed that at least one-third of the coins originate from Huobi addresses.
A Huobi spokesperson told Cryptonews.com that they generally don't disclose information about transactions, but that they can only confirm "that this transfer of funds did not involve Huobi's own funds and that, with exchanges as big as ours, large transactions like this one can and do occur from time to time".
According to the spokesperson, their security team "has been monitoring the situation carefully and has found no evidence of any compromises in account security," adding that "All client funds remain safe and secure."
As reported, some people theorized that this massive transfer might in fact be clients moving their funds to a crypto custody service, Bakkt Warehouse, before the physically-delivered futures trading begins on September 23rd.
The wallet that received almost 94,506 BTC so far is said to be the richest address not connected to an exchange at this point in time. It is also the fifth largest BTC wallet. After the large transaction on the 6th, the wallet shows a few more, smaller transactions on September 7th and 8th.
Top 10 richest Bitcoin addresses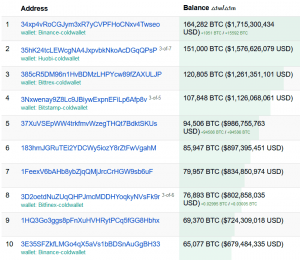 At pixel time (11:55 UTC), bitcoin trades at c. USD 10,440 and is almost unchanged in the past 24 hours, but up by 6% in the past week.
---