Ripple is Selling XRP at a Discount to Some Institutional Buyers
Brad Garlinghouse, CEO of Ripple, a California-based blockchain startup focusing on the banking sector, confirmed that the company is selling its native token, XRP, to some of their institutional clients at a discount.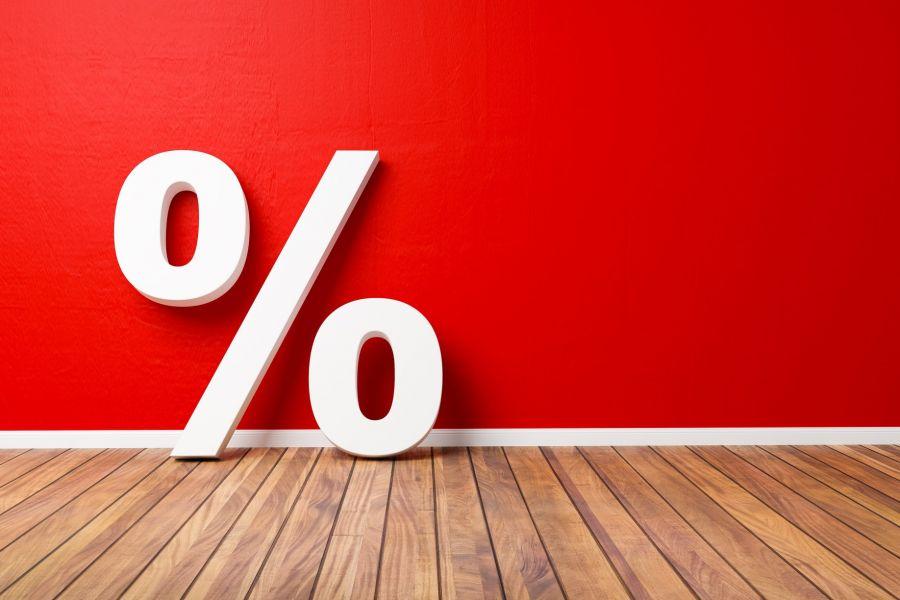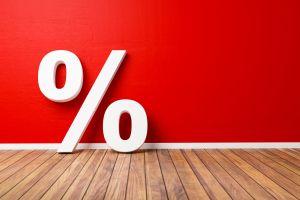 In an interview with CNN, Garlinghouse was asked at what price does the Ripple sell XRP to financial institutions that they are dealing with and whether the startup gives these institutions a discount and if there's a lockup. The CEO said that there are times when Ripple is working with financial institutions that want to buy a large amount of XRP, so Ripple would have lockups to prevent them from dumping it on the market: "we would hypothetically have restrictions about what they can sell and how often, and usually those are based upon volume in the market."
"So you might give them it slightly cheaper but you say to them, 'hey, you're not allowed to sell it for six months, let's say, or a year'," the interviewer asked, to which the CEO replied "Correct, that's basically correct," though the rest of his statement there was cut off.
In August, the CEO said that Ripple hasn't increased, but decreased the "[XRP] sales by volume Q/Q and since then the inflation rate of XRP circulating supply has been lower than that of BTC and ETH." However, in value, sales increased by 48% in Q2 compared to Q1. In either case, the company said that it "plans to take a more conservative approach to XRP sales" in Q3.
Also, referring to certain twitter posts that discussed Ripple dumping XRP and pushing the supply out to the market, the CNN anchor asked Garlinghouse about the proportion of ownership Ripple has currently, the amount of power Ripple has and the potential ability to control the price. The CEO replied that Ripple is the largest owner in the XRP community, and that given that the company itself is the most interested in the success and the health of the XRP ecosystem, they would never dump XRP, which would go against their best interest, and that they "have taken steps to lock up most of the XRP we own in escrow, so that we can't touch it."
He denied the ability to control the price, saying that there's a high degree of correlation between XRP and altcoins, adding that "Ripple can't control the price of XRP anymore than whales can control the price of bitcoin." Garlinghouse said that some of the coins with lower market capitalization are at risk of manipulation, but given the size of XRP and that there are more than a billion dollars of trade a day, "I don't think anybody's in a position to manipulate those prices."
On the question about how much is XRP being used, Garlinghouse stated that Ripple has signed up over 200 banks across the world, adding that "the order of magnitude, when you think about it, is similar to the proportion of customers, so if we've got a couple of hundred customers we have launched, 10-15 of them we've talked about using XRP, I would use that ratio as the total ratio between what's happening with Ripple's technology overall […]".
Cryptoverse has discussed the statements made in the interview. While some people were concerned about what they perceived to be a lack of clear answers, and there are those who defended the CEO saying that there may be NDAs (non-disclosure agreement) signed between the companies.
Another point of debate online was Garlinghouse "admitting" that XRP is sold to institutional buyers at a discount, with some people finding that as news and others not, saying that it's a common practice for companies.
Trader and analyst Luke Martin, aka VentureCoinist, joined the discussion saying that Garlinghouse gave vague answers about lockups and volume and "if they used to deny selling at a discount, and now admit it….what does that make you think about the lockup times you aren't allowed to see? genuinely curious".
At pixel time (09:44 UTC), the 3rd coin by market capitalization trades at c. USD 0.25 and is almost unchanged in the past 24 hours. The price is down by 1.5% in the past week and by 14% in the past month. XRP is also cheaper by 6% then a year ago.
XRP price chart: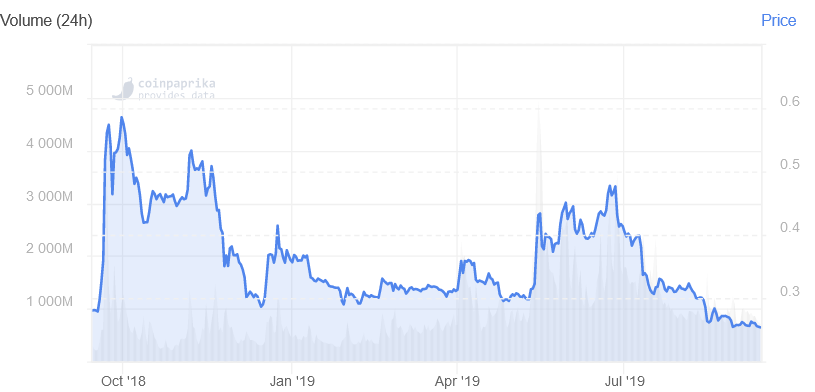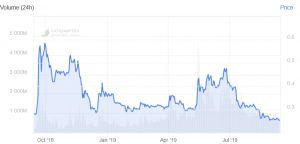 Read more:
Japanese Financial Giant SBI to Reward Shareholders with XRP
Ripple CEO Attempts to Fight 'FUD' Against XRP
Ripple Gives Away USD 263M in XRP that Lost 27% of its Value this Year
---