France Doesn't Want Let Libra Into Europe
Due to systemic financial risks, risks for sovereignty, and the potential for abuse of market dominance, we "cannot authorize the development of Libra on European soil," French Finance Minister Bruno Le Maire said on Thursday.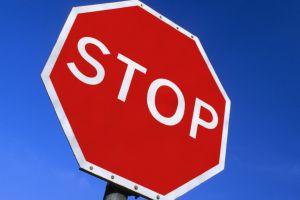 "All these concerns about Libra are serious," Le Maire was quoted as saying by Reuters. He was speaking at an OECD (Organisation for Economic Co-operation and Development) conference in Paris.
In July, the minister said he wanted the G7 to come up with a "framework or regulations" that would make Facebook's Libra project "feasible."
"We cannot accept having any exchange currencies with the same kind of power and the same kind of role as sovereign currencies," he said two months ago.
"Libra represents the first stable digital currency which could be a feasible alternative for the mass market - it's no wonder France feels threatened. And they're not the only ones responding in the same way, countries like the US and India seem to be actively working against crypto," Herbert Sim, Head of Business Development at Broctagon Fintech Group, Singapore-based solutions provider for forex and crypto market brokers, said.
Meanwhile, the Libra Association, a non-profit organization headquartered in Geneva, said earlier this week that it will pursue a license as a payment system with lead supervisory authority under the Swiss Financial Market Supervisory Authority (FINMA).
"Since our vision for the Libra project was announced 3 months ago, we have maintained our commitment that technology-powered financial services innovation and strong regulatory compliance and oversight are not in competition. We are engaging in constructive dialogue with FINMA and are encouraged to see a feasible pathway for an open-source blockchain network to become a regulated, low-friction, high-security payment system. This is an important step in Libra project's evolution, and we look forward to continuing our engagement with all stakeholders over the coming months," Dante Disparte, Libra Association's head of policy and communications, was quoted as saying in a press release.
---