DeFi Superpowers yearn.finance and SushiSwap To Merge (UPDATED)
The DeFi protocol yearn.finance (YFI) is set to merge with SushiSwap (SUSHI), another leading DeFi protocol. (Updated at 18:28 UTC: updates in bold.)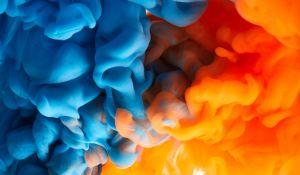 Per a blog post from YFI founder Andre Cronje, the former's work with SushiSwap has been overlapping, making a merger the most logical thing to do.
Cronje wrote,
"With these overlaps, more and more work started to become mutualistic, and at this point, it makes [sense] to take the relationship to the next level."
The deal is not yet complete with "a few core items" to be "voted on via governance" at both protocols.
But Cronje's tone suggested that the vote would be little but a formality, adding bullish statements, including the following:
"This is one of the more aggressive synergies. I believe the items presented will not only help foster the ecosystem, but help us expand to something much greater."
The deal will see Yearn and SushiSwap's development resources merge – and will see a pooling of their respective total value locked (TVL).
SushiSwap is a fork of the decentralized Uniswap exchange and has USD 738.8m TVL at the time of writing, a figure that is up 7% on the past 24 hours, per DeFi Pulse data.
Also per DeFi Pulse, YFI's respective figures, meanwhile, are USD 456.9m and 2.3%.
With the recent merger activities YFI is exploring new ways for different DeFi protocols to work together, which is also creating synergies for other DeFi building blocks to "expand the DeFi money lego capabilities in an accelerated way," Johnson Xu, Director of Research at Huobi DeFi Labs, told Cryptonews.com.
According to him, YFI is trying to integrate with other DeFi protocols on the backend, aggregating the existing DeFi infrastructure to grow, test and create more sophisticated financial infrastructures to continue to innovate and grow the ecosystem.
Xu added that the current DeFi ecosystem is disorganized.
"[It] should enable themselves to benefit from individual protocol's progress to realize sufficient synergies, and as a result, [provide] users with a seamless experience to interact with the DeFi world," he said.
YFI trades at USD 25,878 (18:27 UTC) and is down by almost 2% in a day, SUSHI rallied by 15.5%, hitting USD 1.76.
___
Learn more: DeFi Industry Ponders Strategy as Regulators Begin to Circle
---