XRP Price Prediction as Final Court Verdict Approaches – Can XRP Reach $5?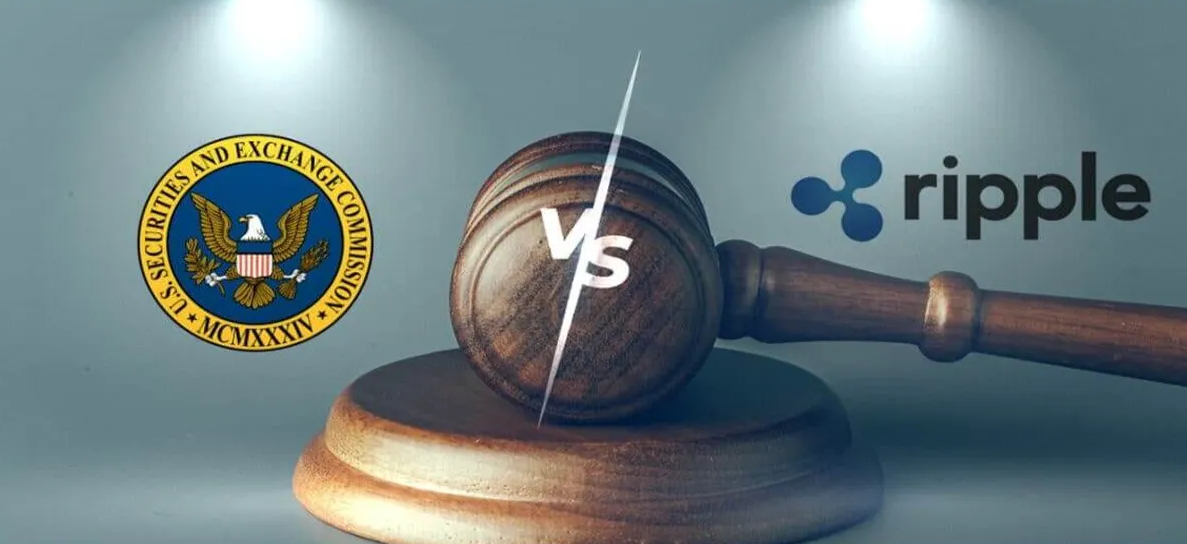 XRP price prediction remains neutral as Ripple trades within a symmetrical triangle pattern, with support at $0.4425 and resistance at $0.4845. The Securities and Exchange Commission (SEC) of the United States has requested that the deadline for filing all brief answers in support of Ripple Labs be extended until November 30, 2022. Furthermore, the SEC has requested that any additional Amicus Briefs be submitted by November 11.
Judge Torres granted the SEC's request to extend the deadline for all parties to submit reply briefs, according to a court document shared by former US prosecutor James Filan. Following a new plot twist in the timeline of the case, XRP supporters may have to wait until the first quarter of 2023 for the lawsuit to be resolved.
On November 4, Ripple CEO Brad Garlinghouse announced that 12 firms joined his fight against the SEC using a unique process that permits parties not directly involved in a case to testify and offer feedback. Coinbase also joined the group backing Ripple against the SEC, which raises the possibility that XRP may soon be back on that platform.
The XRP community is hoping that Judge Torres will be in favor of Ripple because the case appears to be tilted mostly against the SEC. The SEC is still under Gary Gensler's leadership, and criticism is growing. The New York Court has received over 12 papers supporting Ripple so far.
There are indications that the SEC would likely lose the lawsuit, which might provide XRP/USD a rise.
Twitter Should Adopt BTC or XRP
The crypto community is divided over which coin Twitter should add to its database in order to function as a payment app. Cryptocurrency investor APompliano claimed that only Bitcoin can handle large numbers of global microtransactions in a timely manner.
Many others on Twitter disputed this claim, claiming that the native Bitcoin blockchain could only handle seven transactions per second. The same day, blockchain attorney John E. Deaton called Apompiano's statement "clearly false," noting that Twitter had been accepting micropayments with Ripple's native token (XRP) for years before Bitcoin.
Deaton stated that he held more Bitcoin tokens than XRP and was only expressing his thoughts on Ripple to avoid being labeled as an XRP fanboy. The crypto lawyer also claimed that in the past, he had presented a paper to a judge explaining how XRP token holders had used it as a peer-to-peer decentralized payment system, including on Twitter.
Deaton also talked about the cross-platform program XRP TipBot. Users can use the program to give someone XRP while keeping an eye on social media updates on Twitter, Reddit, or Discord.
If Twitter adopts XRP, the XRP/USD pair will benefit.
XRP Price Prediction – Can XRP Reach $5?
On November 7, XRP/USD began the day at $0.4708, rising to a high of $0.4059 and falling to a low of $0.46135. The current XRP price is $0.4746, and the 24-hour trading volume is $1.5 billion. In the last 24 hours, XRP has fallen 2.09%.
CoinMarketCap now ranks #6 with a live market cap of $23 billion. There are 50,215,300,844 XRP coins in circulation, with a maximum supply of 100,000,000,000 XRP coins.
The XRP/USD pair is trading sideways on the daily chart, with immediate support near $0.4413 and an upward trendline providing support. Furthermore, XRP remains above $0.450 thanks to the 50-day moving average.
On the upside, XRP may face resistance at $0.520 and $0.557. However, a further violation of the $0.557 level could expose XRP to the $0.616 level. The price of XRP is likely to surge over its all-time high of $3.40 following the conclusion of the court case.
New Crypto Presales
Aside from Ripple, new coins on presale are doing well and gaining traction. Dash 2 Trade, for example, is an Ethereum-based platform that aims to provide its users with real-time analytics and social trading signals; the amount created thus far represents a high vote of confidence in the platform.
Following the presale, the company intends to launch its platform in the first quarter of 2023, with its D2T coin being listed on multiple exchanges. The Dash 2 Trade presale has raised more than $5.5 million, making it one of the year's greatest token sales.
The Dash 2 Trade presale is still ongoing; D2T tokens are priced at $0.0513 USDT.
---