XRP Price Prediction – 3 Reasons Why XRP Can Hit $5 in 2023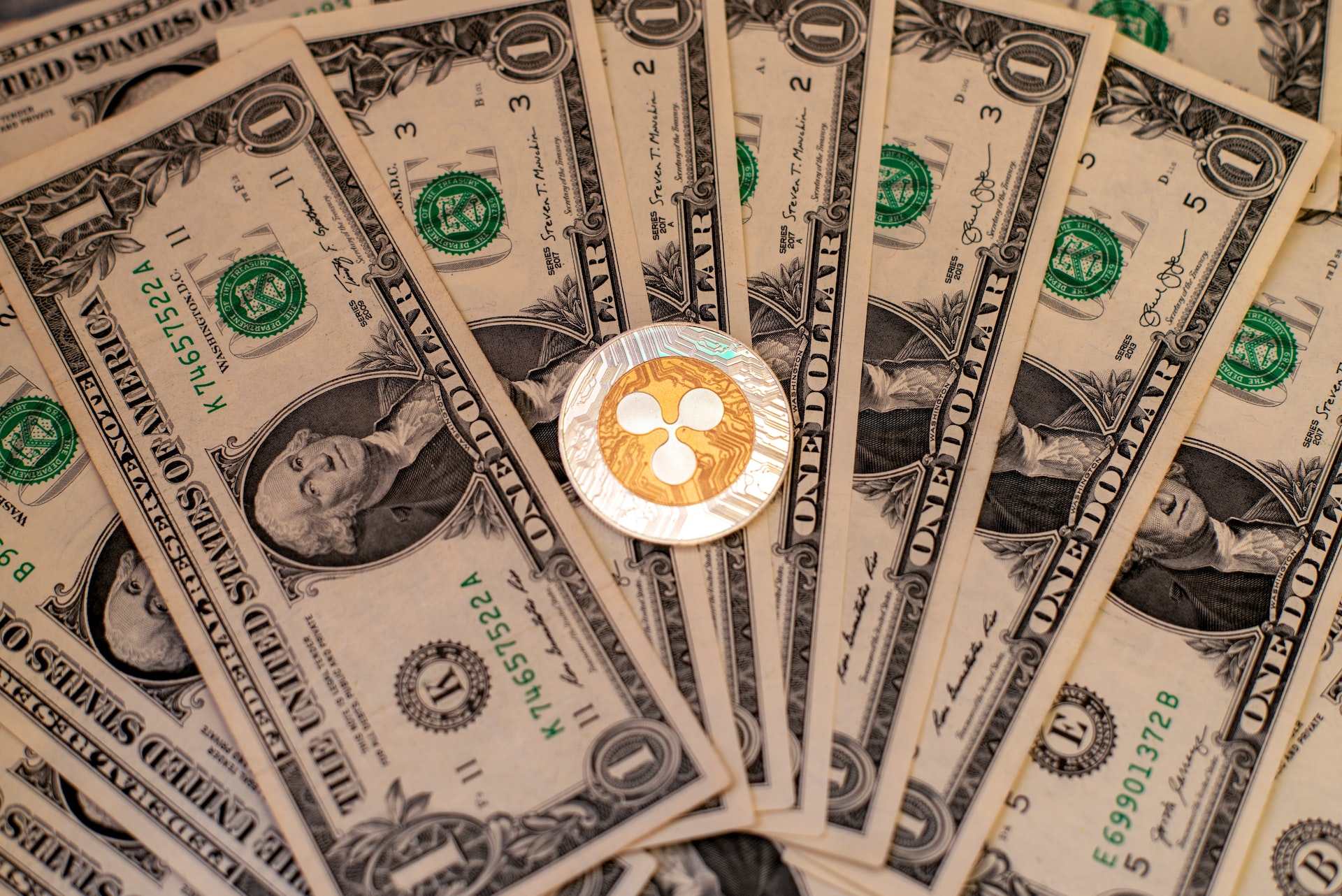 The XRP price has risen by a 10.5% in the past 24 hours, recovering from the wider market selloff seen yesterday. At $0.500878, it has increased by a modest 1.5% in the past week but surged by 50% in a month, as investors increasingly come to expect a positive outcome to Ripple's legal case with the SEC.
Ever since Ripple and the SEC filed separate motions for summary judgment, there has been an assumption that their legal tussle had entered its end phase and that it will be only a matter of months before it culminates with some kind of settlement. If correct, this suspicion will provide the XRP price with a massive boost and could help it surpass its existing all-time high of $3.40 in the following months.
XRP Price Prediction – 3 Reasons Why XRP Can Hit $5 in 2023
In terms of XRP's chart, it has just formed a golden cross. This is when its 30-day average (red) crosses over its longer-term 200-day average (blue), signaling bullish upwards momentum and a possible breakout to a new medium or long-term level.
At the same time, XRP's relative strength index (purple) is rising again after a slight dip to around 55. Basically, this means that its momentum is increasing without being overbought, suggesting that it can continue to rise.
Technicals represent one reason why XRP can hit new highs in 2023, with the coin's RSI being down for much of this year. However, the main reason why it will trouble and likely surpass its current ATH is that Ripple's case against the SEC is drawing to a close.
Not only is it drawing to a close, but things increasingly look as though Ripple will secure a positive settlement. This week, for instance, Judge Torres permitted Ripple's motion to present two amicus briefs that will likely support its case, doing so against the SEC's own submissions to the court.
This isn't the only positive judgment Ripple has welcome this year. Back in January, the presiding court ruled that the SEC is obliged to share emails and docs relating to an important speech former chairman Bill Hinman delivered in 2018, in which he declared that ETH and BTC are not securities.
This was a decisive victory for Ripple since there's a good chance that the docs surrounding this speech ultimately concern XRP in one way or another. And it's likely that, along with other wins this year, it results in a positive end result.
If Ripple gains a settlement that enables it to continue operating exactly as before (with XRP being re-listed on major exchanges such as Coinbase), then there's every chance XRP will moon. A recent survey of 55 cryptocurrency and fintech specialists predicts that it would reach $3.81 by 2025 if Ripple does win, yet it's arguable that it could go even higher if the wider cryptocurrency market enters another bullish cycle.
Indeed, $3.81 is a conservative estimate, representing only a 12% increase over XRP's record high of $3.40, set in January 2018. Given that that coins such as ETH, ADA and BTC gained over their 2017-18 highs by anything between 160% and 250% during the 2021 bull market, XRP holders could potentially see the coin increase as high as $11.50, assuming another bull market.
XRP also has the fundamentals to support a long-term increase, which is the third reason why it can reach new highs next year. From signing partnerships to expanding into new markets, Ripple has been growing its network steadily during its case with the SEC, putting XRP in a good position for continued growth.
IMPT Set to Offer Quicker Gains
Of course, Ripple may not witness a settlement until the second quarter of next year, meaning that traders looking for a shorter-term profit may be left a little frustrated. However, even with ongoing bearish conditions, there is at least one area where more speculative traders can stand to make a big profit quickly, and that's with presales and new altcoins.
Most notably, Tamadoge (TAMA) raised $19 million in September before racking up a return at one point of just over 1,800% (in relation to its presale price). While its sale has ended, there are a couple of promising projects with sales still underway, with the Impact Project (IMPT) being one of the most interesting.
Running on Ethereum, IMPT is a decentralized carbon offset marketplace and eco-friendly shopping platform, enabling consumers to earn NFT-based carbon credits for buying with retailers that support environmental initiatives. It kicked off its presale on October 3 and has raised just over $4 million.
Its tokenization of carbon credits and its network of green partners make it an interesting prospect for ESG investors, something helped by its use of Ethereum, which in transitioning to proof-of-stake last month, reduced its energy consumption by 99% in a stroke. While it's hard to say just how much it might appreciate as a result of its first exchange listings, it has good enough fundamentals to suggest significant gains while investors are waiting for the Ripple-SEC case to end.

Visit IMPT Now
---