What SEC Crackdown? Japanese Giant SBI Starts Offering XRP Lending
The bond between the Japanese securities and crypto giant SBI and Ripple remains as strong as ever – with the former's crypto exchange extending its crypto lending offerings to XRP.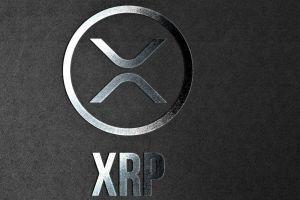 SBI launched crypto lending for bitcoin (BTC) late last year for customers of its wholly owned SBI VC Trade crypto trading platform as part of its Lending offering. But as of today, the Lending service has also been rolled out to XRP customers, who will be able to earn interest on deposits of up to XRP 100,000 (currently just under USD 39,000), per an official release.
The minimum deposit amount is XRP 1,000, and the lending period is 84 days.
Crypto lenders using XRP deposits will be offered an APR of 0.1% on their holdings – a figure that includes tax.
The crypto exchange added that it would "continue to expand its services" in the future, and first outlined its XRP lending plans in November 2020.
SBI is one of Ripple's closest allies, and has come out in vocal support of Ripple's struggle with the US Securities and Exchange Commission, who claims XRP has been traded in the United States as an unregistered security.
SBI supremo Yoshitaka Kitao is a member of the Ripple board and has repeatedly drawn attention to the fact that Japanese regulators do not consider XRP to be a security, hoping this will help Ripple's cause.
The Japanese and American firms also co-run the SBI Ripple Asia payments network – and SBI has handed out XRP tokens to shareholders of its subsidiary companies and new exchange customers.
Kitao has also claimed that Ripple could consider relocating to Japan should its struggles with the American regulators become unsurmountable.
SBI's own crypto empire has expanded in recent months – the firm has swallowed up rival platform Taotao, as well as UK liquidity provider B2C2.
At the time of writing (12:02 PM UTC), XRP trades at USD 0.387 and is up by almost 4% in a day and 55% in a week.
___
Learn more:
XRP Pumpers Hope For More Action; Cardano's Hoskinson Warns of Pump&Dumps
Fact-checking Ripple's Claim that 'Many G20 Gov'ts' Call XRP a 'Currency'
Alarm Bells Ringing in XRP-keen Japan
The Winklevoss Test New Way To Earn More Clients For Gemini
DeFi Trends to Watch Out For in 2021 According to ConsenSys and Kraken
---