Venezuelan Petro Crypto Pay Platform Left in Two-month Limbo
Venezuela's biometric authentication-powered crypto payment system is still down, over two months after it went offline, causing havoc for traders across the country.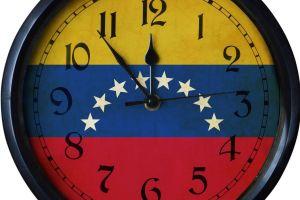 The Biopago platform was the brainchild of the central Bank of Venezuela and allowed citizens to make payments in the petro (PTR), the country's oil-backed, state-issued token, using fingerprint sensor technology.
The government made considerable fanfare about the network, and its Point of Sale (PoS) terminals, many of which it distributed free to merchants in December last year.
The state then went ahead with a series of petro handouts – but a large number of dismayed merchants reported that sales and transactions made on the PoS devices had failed.
The central bank responded in early January by stating that the PoS terminals and the wider Biopago network would be taken offline for a 10-day maintenance period.
But per Criptotendencias, this maintenance period was then extended "indefinitely" – along with other key petro infrastructure innovations, including the smartphone-based PetroApp, a government-launched payment and wallet solution.
The media outlet says that "more than two months after its maintenance period began," there is still no word from the government about when these services will come back online – despite the fact that scores of citizens have been left with petro handouts they apparently cannot spend.
Meanwhile, per Promar TV, the country's President Nicolás Maduro has given further details about the country's forthcoming crypto-casino.
Maduro is hoping to lure international patrons to use the Caracas-based casino, but has stipulated that the casino will only accept petro.
He stated,
"You can buy petros onsite if you bring yuan, yen, dollars, euros or any cryptocurrency."
However, the president also added,
"Anyone who wants to gamble [at the casino], will have to do so in petros."
---