Venezuela Paying Iranian, Turkish Companies in Bitcoin – Report
With crypto prices still sky-high, it appears that Venezuela's ruling Nicolás Maduro administration has been looking to make hay while the sun shines – and is already starting to pay companies in Turkey and Iran in bitcoin (BTC), making use of a large state-owned stash of BTC and ethereum (ETH), with crypto prices still soaring.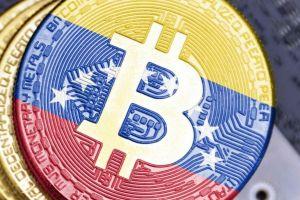 Per a report from Spanish publication RunRun.es, unnamed "sources at the Central Bank of Venezuela" have stated that "payments to companies from allied countries such as Iran and Turkey have been made using bitcoin."
The country, which has developed its own cryptoasset, the petro – reportedly backed by unbarrelled oil reserves – has found itself in a deepening financial crisis as a combination of American sanctions and the coronavirus pandemic have taken their toll on the Venezuelan economy.
But Maduro appears to have sanctioned a range of crypto business channels in an effort to bypass sanctions – and if the Central Bank is to be believed, there is now no shortage of takers of Venezuelan BTC in the international community.
The same sources stated that President Maduro is making use of its recently passed "Anti-Blockade Law," a piece of legislation that allows the Venezuelan executive to authorize "the creation and implementation of any kind of financial mechanism" for payments, including "cryptoassets and tokens based on blockchain technology."
Earlier this year, Tareck El Aissami, the Venezuelan Vice President and Minister of the Economy, announced that the state would begin creating a system of farm subsidies and loans backed by a "basket" of cryptoassets including the petro and other more popular international tokens.
____
Learn more:
Venezuelan Army Engineers Start Mining Bitcoin
Venezuela Unveils State-run Bitcoin, Litecoin, Dash, and Petro Exchange
Venezuela Expands Scope of its Remittance Platform With Bitcoin & Litecoin
---