USD Coin Issuer Circle Sells Another Business + More News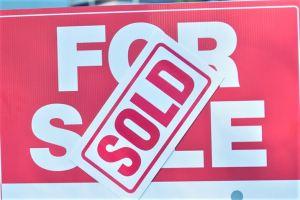 Crypto Briefs is your daily, bite-sized digest of cryptocurrency and blockchain-related news – investigating the stories flying under the radar of today's crypto news.
M&A news
Voyager Digital Canada, the operator of U.S. digital asset broker Voyager and the Ethos Universal Wallet, said it has agreed to acquire Circle Invest, the retail digital asset business, from Circle, a company behind the popular USD Coin (USDC) stablecoin. This transaction adds more than 40,000 retail accounts to Voyager's customer base, making it one of the largest digital-asset-only agency brokers in the U.S., servicing over 200,000 global users across its platforms, the company said. The majority of Circle Invest customers are expected to be converted to the Voyager Platform by the end of March of this year. (Learn more: Circle Prepares for Crypto Mass Adoption as USD Coin Trading Volume up 954%)
London Football Exchange Group (LFEG) aims to acquire a majority stake in Perth Glory Football Club, said LFEG. This requires approval by the Football Federation Australia. LFEG uses blockchain to offer an alternative way of fund raising for clubs, and it's a tokenized marketplace where fans can get tickets, merchandise, etc. LFEC token will also be integrated into payment systems at Perth Glory upon acquisition, and any other clubs that may be acquired in the future.
Adoption news
Blockchain analytics provider Chainalysis and stablecoin issuer Tether have partnered up. Per Chainalysis, its compliance solution for Tether has been rolled out globally - Chainalysis Know Your Transaction (KYT) for Token Issuers, which is real-time anti-money laundering (AML) compliance solution for monitoring a token's full lifecycle, from issuance to redemption, and which allows Tether platform to monitor the stablecoin's usage across its blockchain, enabling real-time tracking of suspicious transactions.
Canada Stablecorp, Canada-based cryptocurrency firm, a joint venture between cryptoasset manager 3iQ and blockchain development firm Mavennet Systems, has launched its Canadian Dollar stablecoin "QCAD". The announcement says that Trading pairs are offered against bitcoin, ether and USDC, and that users can now purchase QCAD directly through ecosystem partners DVeX, Netcoins, Bitvo, Newton, and Coinsmart.
U.S. Democratic presidential candidate, who included cryptocurrencies among his policy positions, Andrew Yang, has dropped out from the election, even before final results came in on New Hampshire primary night, reports Vox. Yang was particularly known for his advocacy for a USD 1,000-a-month universal basic income (UBI) to all adult Americans.
Japanese wallet provider Ginco says it has developed a securities token custody system for enterprises. Per Fintide, the provider, which holds an operating permit from the regulatory Financial Services Agency, says it will allow companies to use the same kind of cold wallet storage facilities that it currently offers to its crypto exchange customers.
Football collectibles company Panini is auctioning an autographed Diego Maradona-themed crypto-collectible card on a private blockchain platform, with bidders currently being asked over USD 57,000 to access the exclusive item. The company made a name for itself in the 1980s and 19990s with collectible stickers but has recently begun trading items on its blockchain store. The auction is slated to end in two days' time.
The heavily-backed South Korean blockchain startup Blocko will exhibit its blockchain offerings at the Mobile World Conference (MWC), to be held from February 24-27 in Barcelona, Spain. Blocko last year received a USD 7.5 million investment boost from a consortium including Samsung SDS, along with domestic banks including Shinhan and KEB Hana Bank. Per Herald Corp, Blocko intends to exhibit a range of offerings at the international event, including decentralized identity authentication (DID) and payment solutions.
Exchanges news
CryptoCompare announced today an update to its cryptocurrency Exchange Benchmark revealing a shift in the top five exchanges with itBit, the U.S. and Japanese regulated exchange, taking the number 1 spot for the first time, followed by Gemini (2), Coinbase (3), Kraken (4), Bitstamp (5), Liquid (6), Bitfinex (7), OKEx (8), bitFlyer (9), and OKCoin (10).
Legal news
The Securities and Exchange Commission (SEC) has filed charges in federal court in New York against an Ohio-based businessman, Michael W. Ackerman, for violations of the antifraud provisions of the federal securities laws, as he allegedly orchestrated a digital asset scheme that defrauded approximately 150 investors, including many physicians. According to the SEC, Ackerman, along with two business partners, raised at least USD 33 million by claiming to investors that he had developed a proprietary algorithm that allowed him to generate extraordinary profits while trading in cryptocurrencies. The SEC's complaint alleges that Ackerman misled investors about the performance of his digital currency trading, his use of investor funds, the safety of investor funds in the trading account, and that he doctored computer screenshots of the trading account to show larger profits.
Authorities at a shopping center in Osh, Kyrgyzstan, have uncovered a huge illegal crypto mining rig hidden away in little-used a side room. A user-uploaded video on YouTube shows what is believed to be the rig in question, which comprises an estimated 300 active video cards, with 1,300 other devices found stored in an adjacent room, per Kaktus Media.