Tron Strikes Deal with Major Blockchain and Gaming Groups
Blockchain platform Tron appears to have its sights firmly set on the South Korean gaming market – and has inked a three-way deal with one of the biggest crypto and blockchain industry organizations in the country, as well as a large group of gaming companies.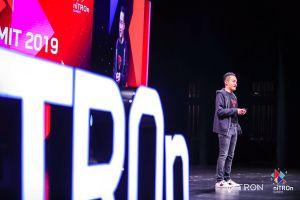 Per Seoul Economy, Roy Liu, Tron's Head of Business Development, met with a wide range of South Korean blockchain companies and gaming officials in a recent behind-closed-doors meeting held in Seoul. Tron penned a memorandum of understanding with the Korea Mobile Game Association (KMGA) and Korea Blockchain Contents Association (KBCCA).
The same media outlet quotes the KBCCA as stating, "We want to create an environment in which Tron can actively invest in small- and medium-sized South Korean blockchain and gaming companies."
Under the terms of the agreement, the two South Korean organizations will look for potential suitors for Tron's platform.
Tron has already held investment meetings with a number of South Korean blockchain and gaming companies.
The deal is not the first time an international cryptocurrency company has attempted to woo the lucrative South Korean gaming and blockchain markets. Late last year, Enjin announced it had sealed a similar three-way deal with the KMGA and the KBCCA.
South Korea's gaming industry is the world's fourth largest in terms of sales. Domestic spending on mobile games hit USD 2.34 billion in 2017 per Euromonitor International, with year-on-year rises in excess of 36% (2018 figures have not yet been revealed).
Tron has also revealed that it has launched a charity drive that makes use of blockchain technology. The company will use its technology to track donations made to a charity that raises awareness of amyotrophic lateral sclerosis (ALS) – also known as Lou Gehrig's disease.
Per an official press release, the company has teamed up with the ALS Association, who will use the blockchain-tracked donations to fund treatment and research into a potential cure for the debilitating neurodegenerative ailment.
Tron is having a busy week, with a BitTorrent Token (BTT) airdrop for Tron token holders also beginning yesterday.
Tron's native token, TRX is down by 3.65% in the past 24 hours (UTC 05:04 AM.)
Tron price chart: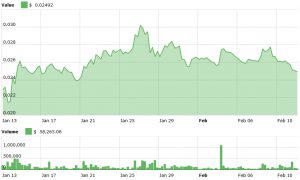 ---