Tornado Cash Ban Blows Winds of Both Division and Unity Through Crypto Community
Disclosure: Crypto is a high-risk asset class. This article is provided for informational purposes and does not constitute investment advice. By using this website, you agree to our terms and conditions. We may utilise affiliate links within our content, and receive commission.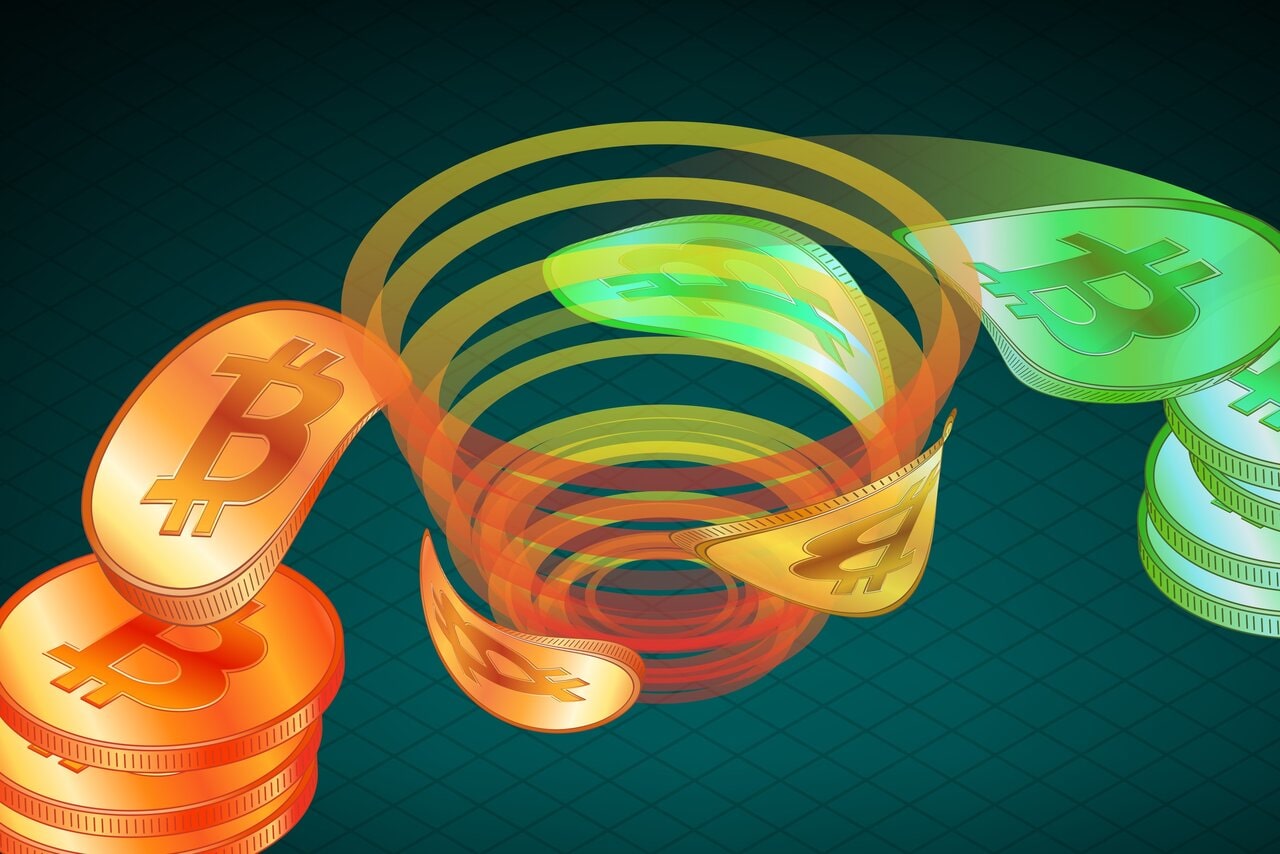 The move from the United States Treasury's Office of Foreign Assets Control (OFAC) to effectively ban the Ethereum (ETH)-powered crypto mixing service Tornado Cash has polarized the crypto community.
Some think it is a sign that more sweeping regulatory measures could be on their way – while others have suggested that the OFAC's decision to add Tornado Cash to its Specially Designated Nationals list may turn out to be a positive step.
Here are some of the arguments from both sides.
United we stand…
Many crypto users appear to have been spooked by the OFAC's move and are fearful of the consequences. While the community appears to agree that bad actors seek to use services like Tornado Cash to launder funds, some argue that privacy-providing apps are important.
Bitcoin (BTC) entrepreneur Ragnar Lifthrasir took to Twitter to write that "many people outside of bitcoin" do "care about privacy and have built good privacy tools" – and suggested that BTC enthusiasts sit up and take note.
He wrote:
"One failure of [bitcoin] maximalism is that by attacking anyone or any project that's not bitcoin, they're attacking privacy developers and tools."
"Privacy," Lifthrasir concluded, "requires allies."
Another bitcoiner, Muneeb Ali, the co-founder of the open-source BTC smart contract platform Stacks, concurred. Ali opined that it was time to "put our crypto tribalism aside" as "the Crypto Wars II are starting." He claimed that the Specially Designated Nationals list was a "sanctions list" that was "meant for people, not tech tools."
Ali wrote:
"Privacy tools are for every American."
Indeed, the ETH advocate and software engineer Adriano Feria had a stark warning for bitcoiners, writing:
"Let me remind you [that] they are conspiring against BTC as well, and they will [attack] mining with [Environmental, Social, and Governance] narratives, and it will not end there."
Feria was responding to comments elsewhere on Twitter that suggested that Ethereum's move to a proof-of-stake (PoS) protocol could safeguard it from those who attempt to attack crypto mining on environmental grounds.
Speaking to CNBC, Tom Robinson, the Chief Scientist at the blockchain analytics provider Elliptic was quoted as stating:
"There is a need for solutions that can help you cover your tracks, even when you're not doing anything illicit."
The Founder of the ShapeShift crypto exchange Erik Voorhees turned up the irony, writing sardonically:
"I'm sure the bad guys will stop using Tornado Cash because it's 'illegal' Just like they don't use illegal weapons, smuggle illegal drugs, or illegally launder money through every means they can find. Law-abiding Americans are the only ones hurt by this."
There were even offers of support from some.
The Tornado developer Roman Semenov wrote on Twitter that his GitHub account had been "suspended," lamenting:
"Is writing an open source code illegal now?"
But the operator of the secure mobile bitcoin wallet provider Samourai Wallet Twitter account responded by offering to let Semenov use the wallet's "self-hosted GitLab to host your code if you want."
Meanwhile, at 9:46 UTC, tornado cash (TORN) was trading at USD 22, down 28% in a day and 13% in a week. Overall, it fell 8% in a month, 63% in a year, and 95% from its February 2021 all-time high.
…divided we fall
Not everyone will be sad to see the back of Tornado, it seems.
Mark Jeffrey, the author of the Max Quick series of books, claimed that Tornado had had a "house dropped on it," and that while he is "generally libertarian and pro-privacy," the mixer "is primarily used for bad things."
He wrote:
"Post exploit, it's usually Tornado and gone. So, I'm a bit conflicted, but I have to support this."
Ryan Selkis, the Founder of Messari, agreed, writing that he "would like to not live in a dystopian hellscape where privacy is illegal by default," but explained:
"Also, I would like to not live in a world where North Korea can effectively seize 10% of M1 through bridge hacks."
____
Peter Van Valkenburgh, of Coin Center, on the OFAC Tornado cash SDN listing

The times they are a-changin'
No matter which side of the fence you sit on when it comes to crypto mixers, most agree that the OFAC's move will likely turn out to be a watershed moment in regulation.
Jake Chervinsky, the Head of Policy at the Blockchain Association, wrote:
"For years, the Treasury has carefully distinguished bad actors from the neutral tools and technology that they (plus everyone else in the world) are able to use. The decision to sanction TornadoCash, a decentralized protocol, threatens that smart and balanced approach to crypto."
And the ban's effects are already being felt. Circle, the mastermind of the USD coin (USDC) stablecoin, has frozen some USD 75,000 worth of its tokens that were connected to Tornado, per Dune data.

____
Other reactions:

---