Top 10 Crypto to Watch in 2023
Disclosure: Crypto is a high-risk asset class. This article is provided for informational purposes and does not constitute investment advice. By using this website, you agree to our terms and conditions. We may utilise affiliate links within our content, and receive commission.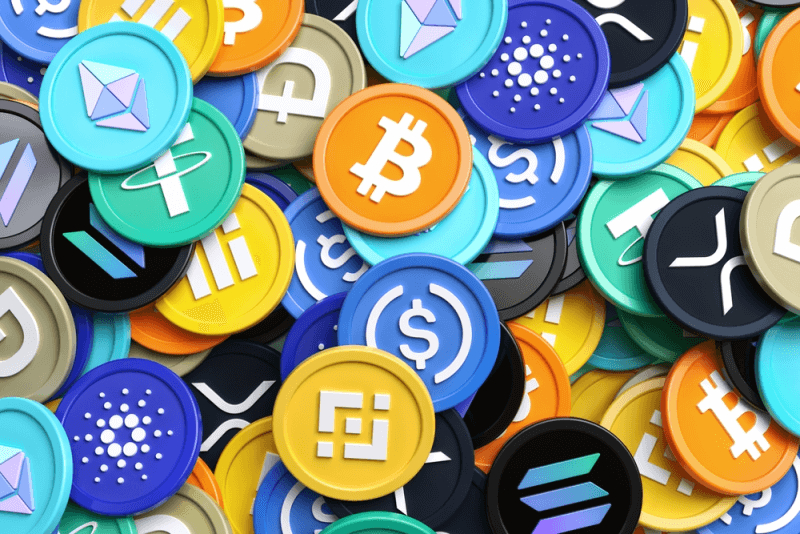 Disclaimer: The Industry Talk section features insights from crypto industry players and is not a part of the editorial content of Cryptonews.com.
The crypto industry is constantly changing. As such, investors will need to actively monitor and research the market to find the best trading opportunities. 
To help clear the mist, this guide explores the top 10 crypto coins that could generate sizable gains in the coming months.  
The Top 10 Crypto to Watch Now
Below, we have listed the top 10 cryptocurrencies that investors might want to watch in 2023. 
Bitcoin ETF Token – Latest token presale that rewards holders based on events around the spot Bitcoin ETF approval. The token also has over 2,000% staking APY in the early stages of the presale.
Bitcoin Minetrix – An emerging token to watch in the crypto-mining space that allows everyone to participate in Bitcoin mining without the associated complications and costs. The platform's presale raised over $450K in less than 10 days after launch.
Wall Street Memes – Emerging crypto to watch with a $25M raise and 1M social followers. It is now listed on OKX after a successful presale phase.
Tamadoge – Blockchain-Based Gaming Ecosystem on the Metaverse
Ethereum – World's First Smart Contract Blockchain
Solana – Smart Contract Platform Hosting dApps
Basic Attention Token – Crypto Project Streamlining Digital Advertising 
ZCash – Top Privacy-Minded Blockchain
Polkadot – Blockchain Offering Web3 Interoperability
Bitcoin – Most Popular Cryptocurrency To Watch in 2023
Some investors will prefer to gain exposure to the crypto market without having to invest in digital coins directly. 
A Closer Look at the Top 10 Cryptocurrencies
The above-mentioned list of top crypto coins includes a few well-established digital currencies as well as newly launched tokens – all of which have the potential for growth. 
Diversifying into multiple digital currencies can help investors mitigate the overall risk associated with their crypto portfolios. 
With this in mind, let us take a closer look at the top crypto coins to watch in 2023. 
1. Bitcoin ETF Token – Latest Crypto Presale With Over 2,000% Staking APY And Token Burn Mechanics
Bitcoin ETF Token is an ERC20 token presale that aims to reward holders based on real-life events around the Bitcoin spot ETF approval by the SEC. These events trigger token burns, which will remove up to 25% of the total token supply from circulation. What's more, you get to earn a generous 2,000% staking APY in the early presale stages, which could make waiting for the Bitcoin ETF approval even more rewarding.
Buy $BTCETF tokens with ETH, USDT or a card when you connect your Ethereum-based wallet, like MetaMask.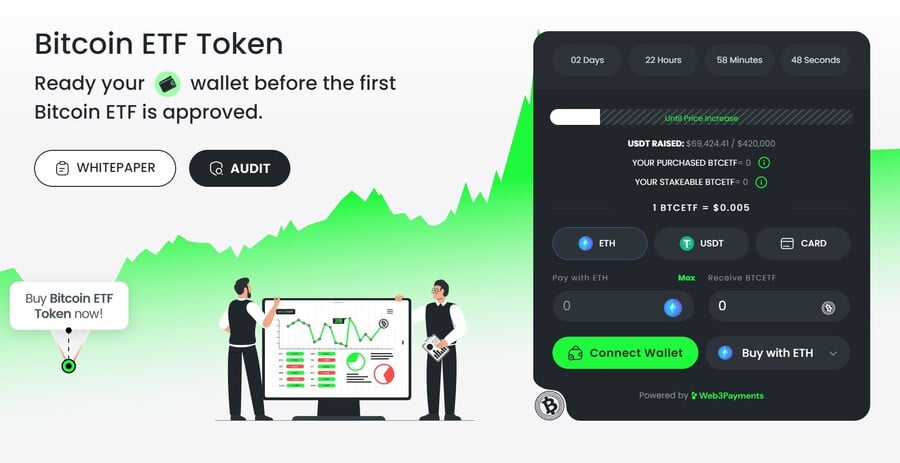 During the presale, there will be 10 stages. Each stage will sell 84 million tokens with a price ranging from $0.0050 for the first stage up to $0.0068 for the last presale stage. That alone is 36% difference, meaning you could potentially earn this amount if you invest early and sell at a price of $0.0068 per token.
Regardless of which presale stage you buy, though, the staking APY of over 2,000% during the early stages is enough to maximize your rewards until the token launches on exchanges. However, the APY will drop as more tokens get staked, meaning it could be beneficial to stake early if you're looking to buy $BTCETF.

The total supply is 2.1 billion tokens, 840 million of which are set aside for the presale and 525 million for the staking rewards. Another 525 million tokens will be forever removed from circulation when certain milestones around the Bitcoin spot ETF approval are reached, such as:
$BTCETF token reaches $100 million trading volume.
The first Bitcoin ETF is approved.
The first Bitcoin ETF is launched.
The total assets under management for all Bitcoin ETFs reaches $1 billion in value.
Bitcoin reaches a price of over $100,000.
Follow Bitcoin ETF Token on X and join the Bitcoin ETF Token Telegram channel to stay up to date about the Bitcoin spot ETF approval and the $BTCETF project. Read the Whitepaper to learn more. 
| | |
| --- | --- |
| Presale Started | 6 Noe 2023 |
| Purchase Methods  | ETH, USDT, BNB, MATIC and Card |
| Chain | Ethereum |
| Min Investment | None |
| Max Investment | None |
2. Bitcoin Minetrix – Bitcoin Stake-To-Mine Crypto To Watch With High APY For Passive Income
Bitcoin Minetrix ($BTCMTX) is a hot new green crypto to watch that offers a new-age alternative to traditional Bitcoin mining. 
It uses an innovative "Stake-to-Mine" model to simplify the mining process while prioritizing eco-friendliness effectively.
The platform has a total token supply of 4 billion $BTCMTX tokens. The project has set its presale token price at $0.011, escalating to $0.0119 by its conclusion. 
Of the total supply, 42.5% is set aside for mining, and 7.5% is dedicated to staking. The project's ambition is evident with its over $30 million hard cap target, allocated primarily towards platform advancement, marketing efforts, and staking rewards.
Instead of the standard practices involving costly hardware and extensive energy usage, Bitcoin Minetrix uses a new approach: users stake the $BTCMTX token and, in return, receive non-tradable mining credits. 
These credits are then utilized to acquire Bitcoin mining power on the platform. This unique mechanism enhances security, curbing the potential for scams prevalent in traditional cloud mining, and allows users to exit anytime. If you decide to leave, unstaking and selling the tokens at market prices is also quite simple.
Per the Bitcoin Minetrix whitepaper, everything from staking to viewing potential rewards is user-friendly with an integrated dashboard. This dashboard grants a comprehensive overview, projecting expected returns daily, weekly, or monthly. 
It also provides insights into hashing power, mining credit earnings, and the number of mining credits acquired. 
In essence, Bitcoin Minetrix brings the intricacies of running a Bitcoin mining operation to users' fingertips, accessible from any desktop or mobile device.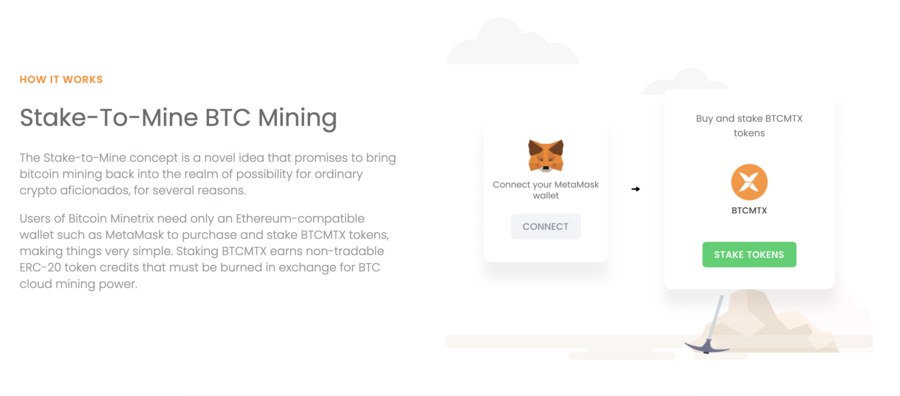 With environmental concerns rising, especially in the crypto domain, Bitcoin Minetrix stands out with its cloud mining strategy. The project has undergone a third-party smart contract audit, further improving its credibility.
You can enter the Bitcoin Minetrix Telegram channel and follow it on X (Twitter) to stay updated on the platform's progress.
| | |
| --- | --- |
| Presale Started | 26 Sept 2023 |
| Purchase Methods  | ETH, USDT, BNB |
| Chain | Ethereum |
| Min Investment | $10 |
| Max Investment | None |
3. Wall Street Memes – Premium Crypto Presale Raises $25M Within 12 weeks And Has A 1M Strong Social Presence, Listed On OKX Now
Wall Street Memes (WSM) is a meme crypto with a powerful online presence (1 million followers) and a huge raised of $25 million in twelve weeks. It boasts more financial backing and more social followers than the vast majority of other presales.
In fact, the only meme tokens with more followers and power would be established heavyweights such as Shiba Inu and Dogecoin.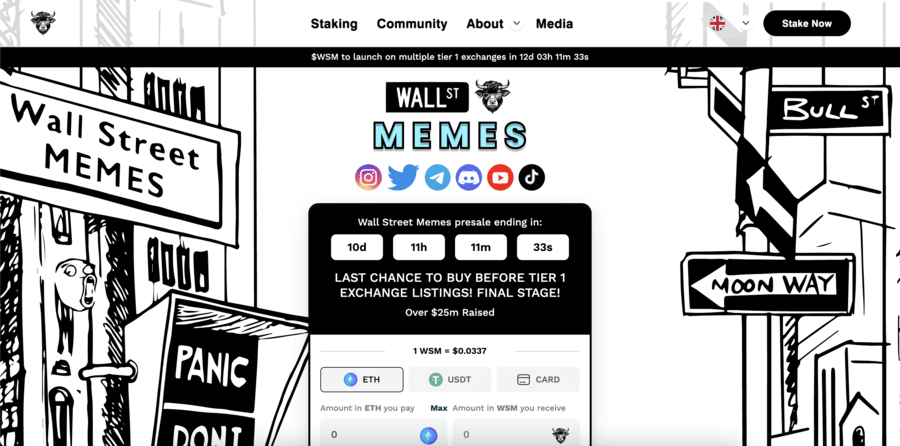 Wall Street Memes follows a similar theme, aiming to help retail investors get even with Wall Street. It's hilarious memes, available on Telegram and Twitter, pokes fun at political, corporate, and economic actors who profit at the expense of the layperson. 
There is a great amount of truth and accuracy in its memes, and it has proven extremely popular with investors.
Since its launch, the presale secured over $25 million. After quickly rushing through the presale, the token debuted on OKX on September 26th. Remarkably, the token's value surged by over 275% in just four days of listing.
Moreover, the project offers double digit PoS yields, and a $50k airdrop – it ticks all the boxes as a top crypto for 2023. Even Elon Musk has interacted with its memes and this ambitious project is aiming for a $1 billion market cap, which is no small feat.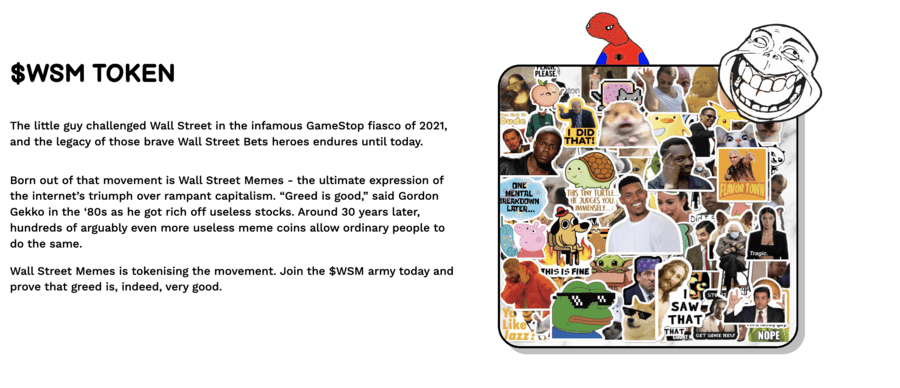 To take part, make sure to read the whitepaper in detail so all risks are understood. 
It's clearly a leader in terms of its social presence, financial backing, celebrity interaction, and ambitious roadmap expectations.
4. Tamadoge – Blockchain-Based Gaming Ecosystem on the Metaverse
Tamadoge has taken inspiration from the best meme coin, Dogecoin, to design its pet NFTs – however, the resemblance ends there. The Tamadoge ecosystem, unlike Dogecoin, packs plenty of use cases and features. It is primarily a play-to-earn gaming platform that integrates the metaverse. 
Tamadoge aims to create its own metaverse called 'Tamaverse', where players will be able to interact with their pet NFTs. Each Tamadoge pet will have its own strengths and weaknesses, and players will be able to use them to compete with others in the Tamaverse. By the end of the month, top-performing players are offered TAMA tokens as rewards.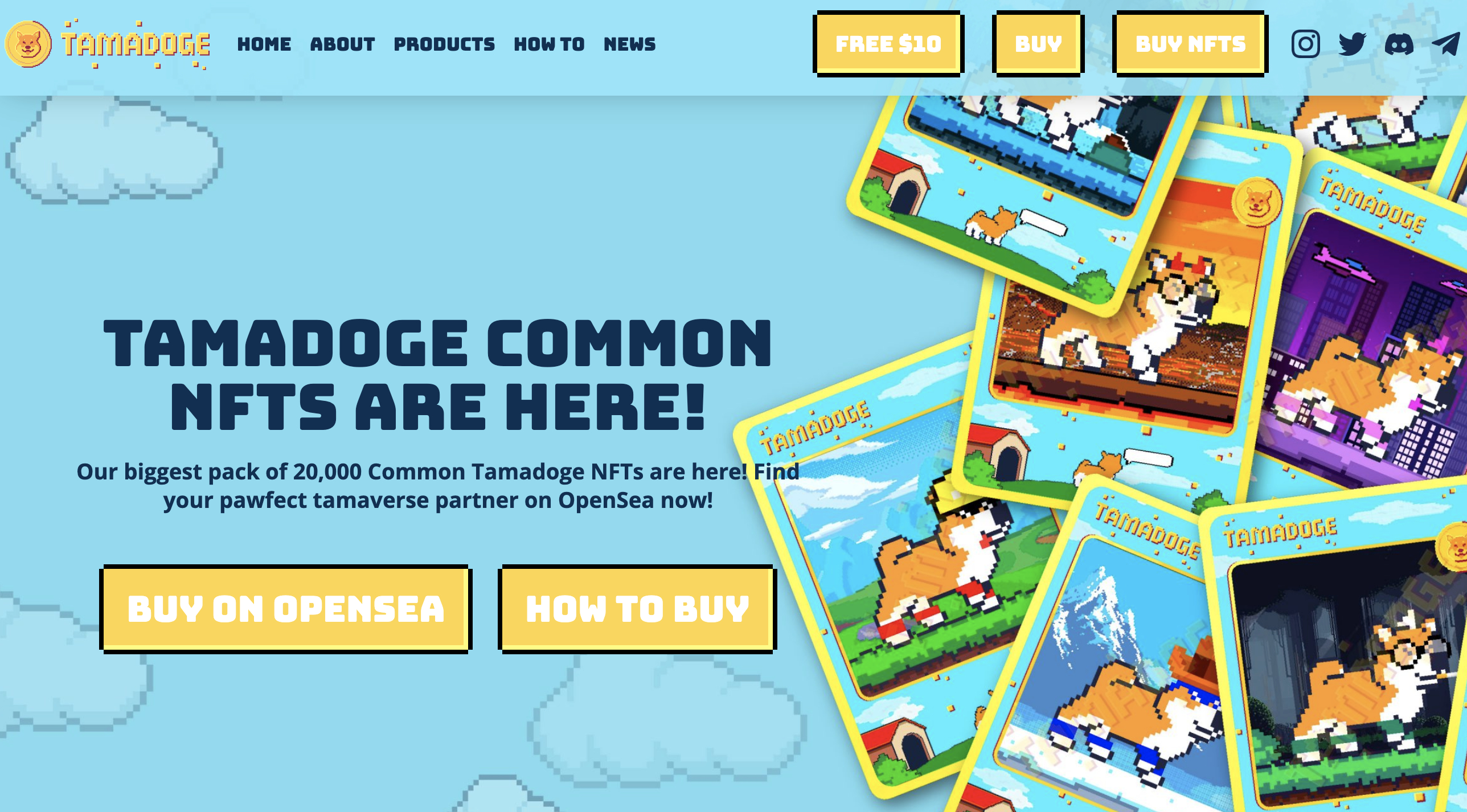 TAMA tokens have a maximum supply of 2 billion and have no transaction fees. Moreover, every time someone uses TAMA tokens to make a transfer in the blockchain, 5% of the transaction is burnt. 
According to the Tamadoge whitepaper, these strategies will help to reduce the overall supply of TAMA tokens. To kickstart its progress, Tamadoge has also started selling its NFT collections directly via its website. 
Tamadoge had one of the most successful presales of 2022, generating over $19 million in around two months. As such, Tamadoge is one of the top crypto coins to watch right now.
5. Ethereum – World's First Smart Contract Blockchain
Ethereum has lost nearly 70% of its value in 2022 – however, the network continues to be the top layer 1 blockchain. This network was the first to offer smart contract functionality and as such, ETH has the reputation of being one of the most promising cryptocurrencies. The proof-of-stake update and the merge are expected to enhance the scalability and speed of Ethereum. 
Before the merge, Ethereum could only handle up to 15 transactions per second – which severely affected its performance. However, Ethereum 2.0 can now process up to 100,000 transactions per second, which is a sizable improvement therefore making it one of the best PoS coins in existence.
Although the merge is already complete, investors should bear in mind that Ethereum is still a work in progress.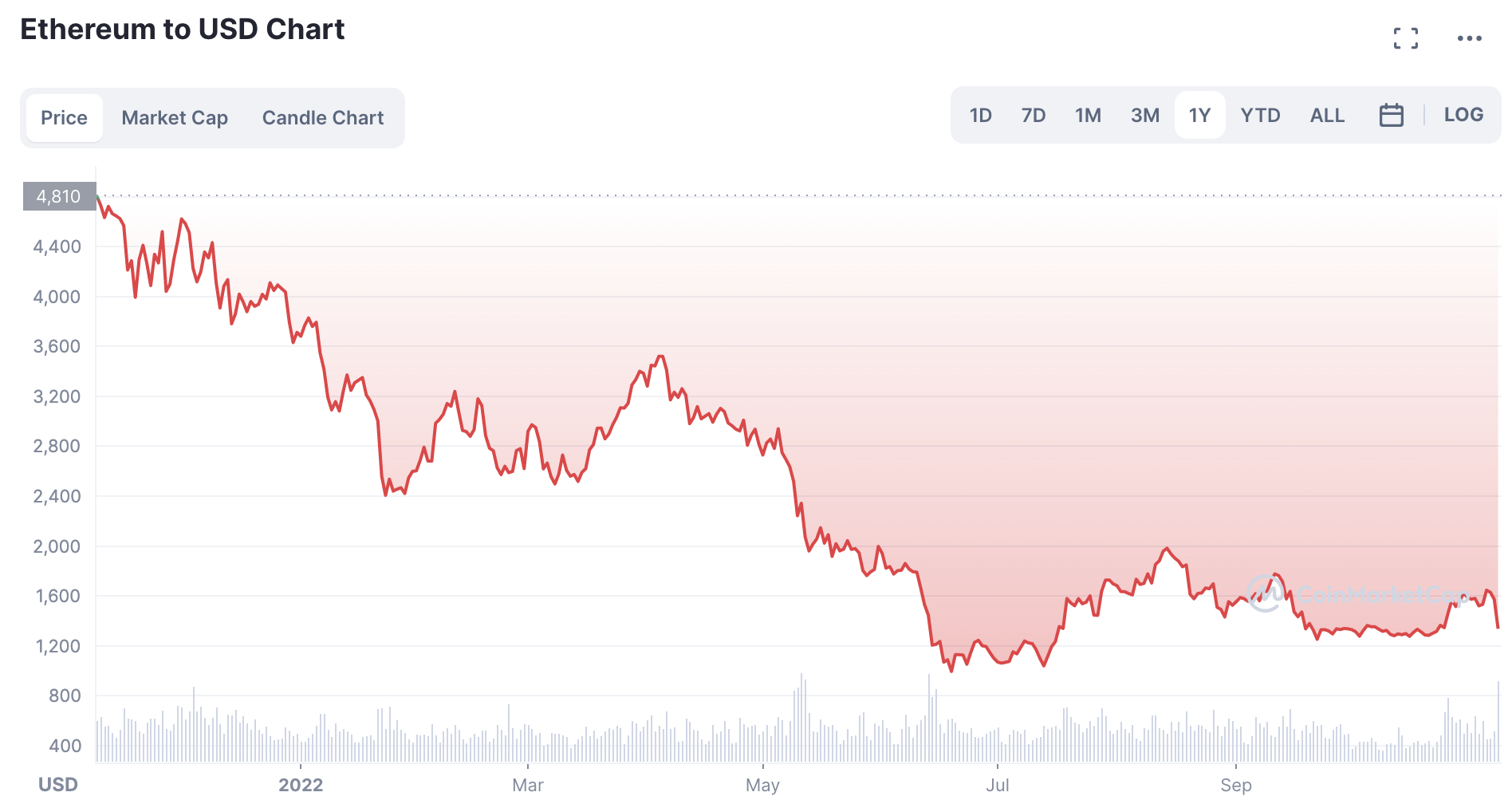 According to the creators of Ethereum, the team will continue to roll out upgrades to increase the speed and efficiency of the platform. This means that Ethereum can turn out to be even more powerful than it already is. Moreover, as of writing, Ethereum is trading at around $1,600 – which is only one-third of its all-time-high that was achieved back in November 2021
This offers an opportunity for interested investors to buy Ethereum at a relatively low price – especially if they have a long-term outlook for this cryptocurrency. 
Your capital is at risk. Crypto asset investments are highly volatile and speculative.
6. Solana – Smart Contract Platform Hosting dApps
Like Ethereum, Solana is also a smart contract platform that can host dApps. However, unlike Ethereum, Solana was built as a proof-of-stake network from the get-go. As such, its key strength is speed. 
Solana can process up to 65,000 transactions per second. While Ethereum was focused on the merge, Solana used the time to grow in the market. Today, there are many DeFi apps and NFTs that are built on Solana.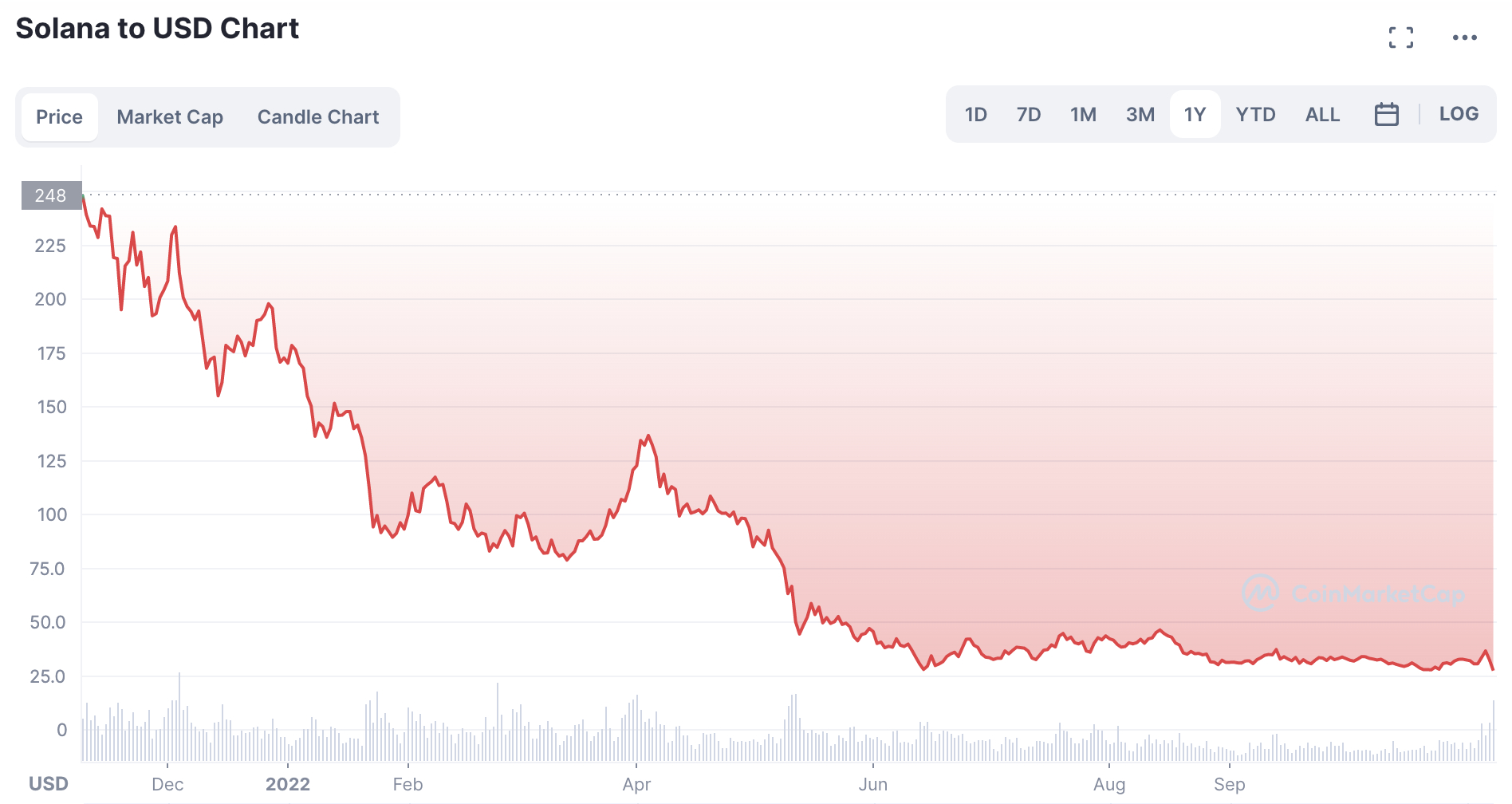 Solana is also at the forefront of innovations in the crypto space. It has launched a new product called SolanaPay. This is a decentralized system that enables merchants to accept cryptocurrencies as payment. 
Importantly, Solana succeeded in making the payment system highly energy efficient while maintaining extremely low fees. In addition to this, the developers of this network have also announced that it is working on a flagship Android mobile phone integrated with the Solana blockchain. 
These factors have helped Solana gain more footing in the crypto market. And therefore, investors may wish to add Solana to their list of top crypto coins to watch in 2023. 
Your capital is at risk. Crypto asset investments are highly volatile and speculative.
7. Basic Attention Token – Crypto Project Streamlining Digital Advertising 
Basic Attention Token, otherwise known as BAT, is designed to be a cryptocurrency that can improve the arena of online advertising. It is the native digital token of the Brave web browser. To provide some context, Brave is a privacy-focused browser that automatically blocks online advertisements and website trackers. 
Brave also lets its users decide what type of digital advertisements they want. And in return for watching advertisements and browsing, Brave compensates its users via BAT tokens. For brands, this means that their ads will be offered directly to targeted audiences.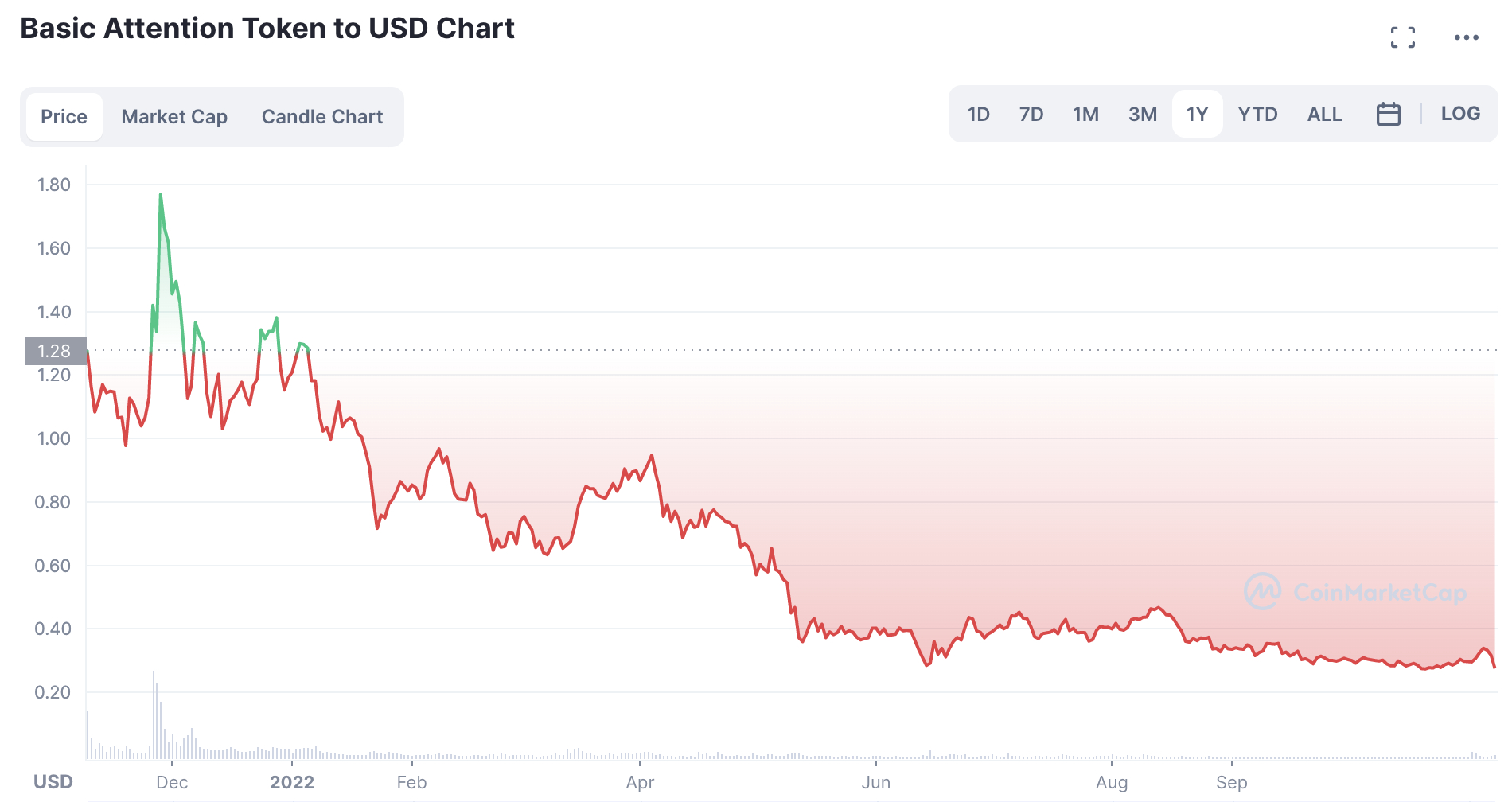 In other words, BAT helps to create a win-win situation for both consumers and brands. In fact, the Brave browser and BAT tokens are being piloted by many leading brands, including Verizon and Dentsu. 
With a unique utility, BAT has gained the attention of not only crypto enthusiasts but also online marketers. Investors who believe that the Brave browser has growth potential might want to consider adding BAT to their list of top cryptos to invest in right now. 
Your capital is at risk. Crypto asset investments are highly volatile and speculative.
8. ZCash – Privacy-Minded Blockchain
ZCash is a cryptocurrency that facilitates confidential transactions. Investors of ZCash will get to control the level of privacy they want. Put otherwise, investors can decide if their ZCash transactions should be private or public. 
As clear, ZCash makes a strong case for investors who wish their transactions to remain anonymous. Thanks to this privacy-oriented utility, ZCash was able to land some high-profile partnerships, mainly in the fintech sector.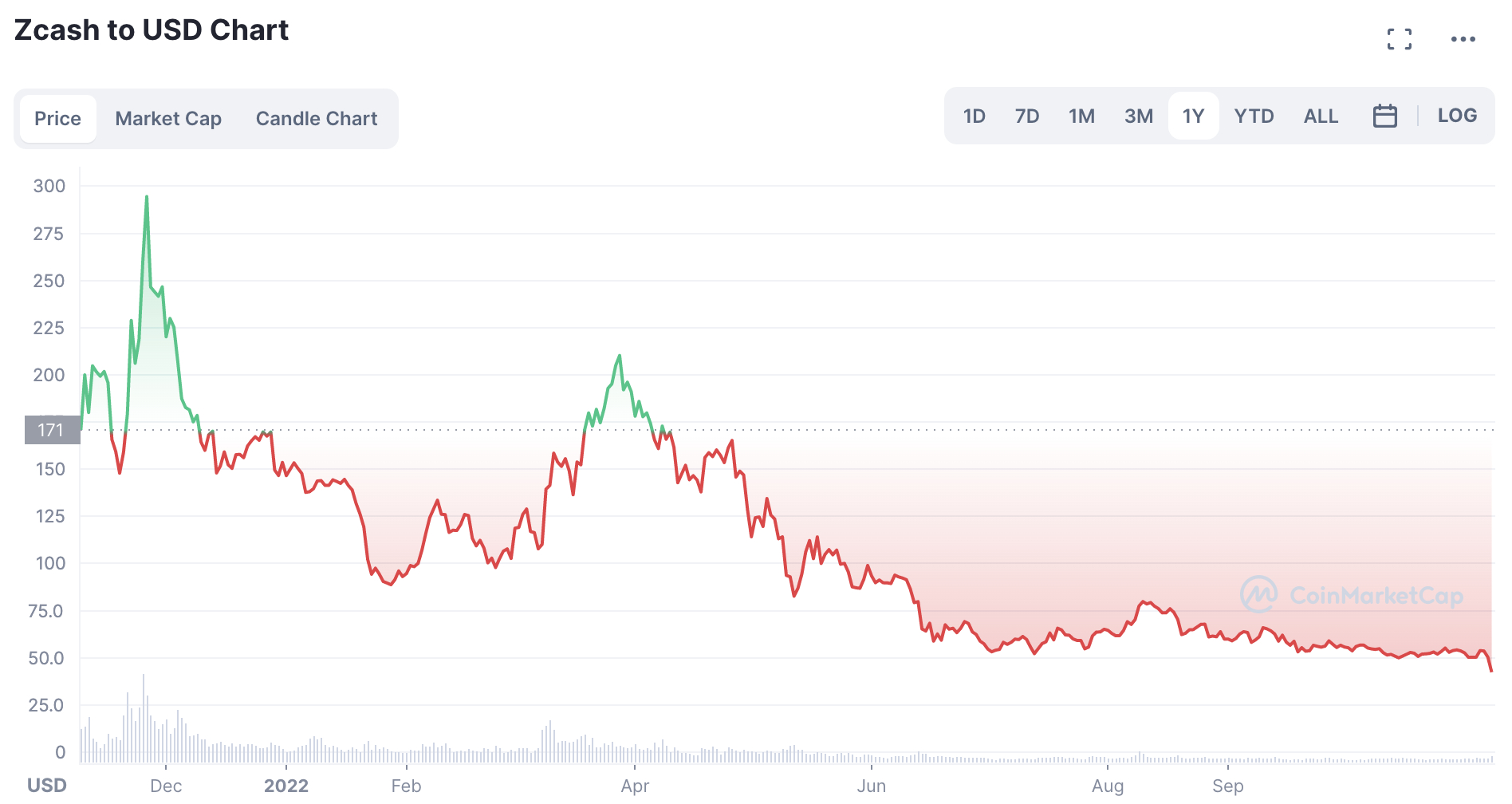 ZCash is working with JPMorgan Chase to provide a zero-knowledge security layer for the company's blockchain. ZCash is also exploring partnerships with other leading brands and platforms to implement its zero-knowledge protocol, the Halo 2 technology. 
ZCash is among the handful of digital assets that offers both public and private transactions – which makes it one of the top cryptos with the most upside potential to watch in 2023. 
Your capital is at risk. Crypto asset investments are highly volatile and speculative.
9. Polkadot – Blockchain Offering Web2 Interoperability
As of writing, Polkadot is one of the most traded digital assets in the crypto market. This is not surprising when considering that Polkadot is trying to address some of the major issues of the crypto sector. 
In simple terms, Polkadot makes it possible for different blockchains to interact with each other. Polkadot has over 100 blockchains connected to its network and allows different crypto systems to work together to provide complex services.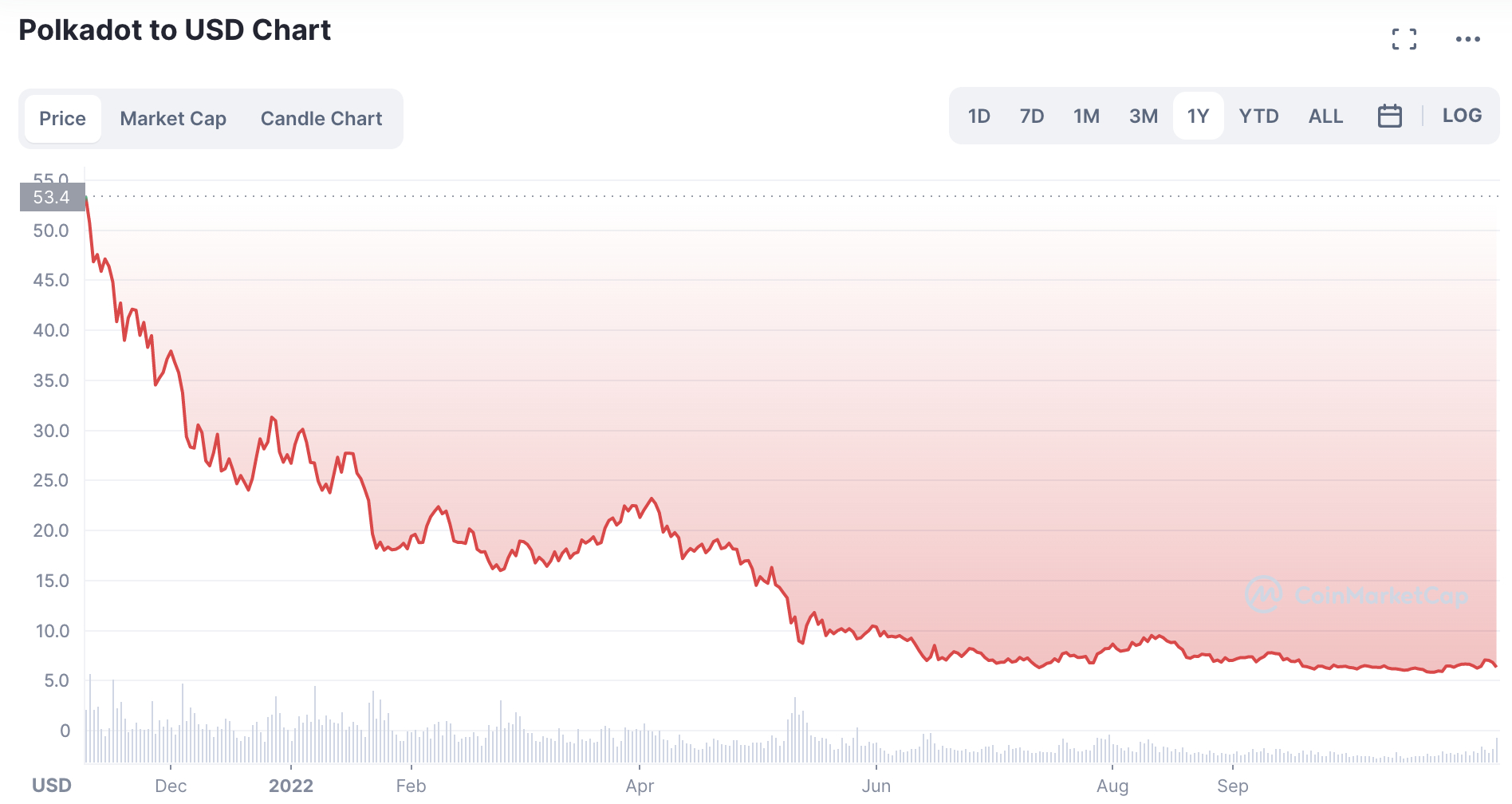 On top of this, Polkadot has also implemented 'sharding'. This means that the blockchain is broken down into multiple 'shards' so that the transactions can be executed separately. Such a feature can help process transactions swiftly. 
All that being said, Polkadot went through an extremely rough market in 2022. DOT tokens have lost about 87% in value since the beginning of the year. Investors who are confident in the utility of this cryptocurrency might want to consider buying Polkadot now – to secure DOT tokens at a low entry price. 
Your capital is at risk. Crypto asset investments are highly volatile and speculative.
10. Bitcoin – Most Popular Cryptocurrency To Watch in 2023
Bitcoin, undeniably, is the strongest blockchain in the cryptocurrency space. It is the most popular digital currency and has a market cap of $378 billion as of writing. In comparison, the global market cap of all crypto coins comes to $979 billion. 
This means that Bitcoin makes up around 38% of the total market value for cryptocurrency. Moreover, due to its pioneering status, investors often consider Bitcoin as the reserve currency of the crypto arena. This is similar to how US dollars are the benchmark for the global commodity markets. And hence, the price of altcoins often tends to move in tandem with Bitcoin.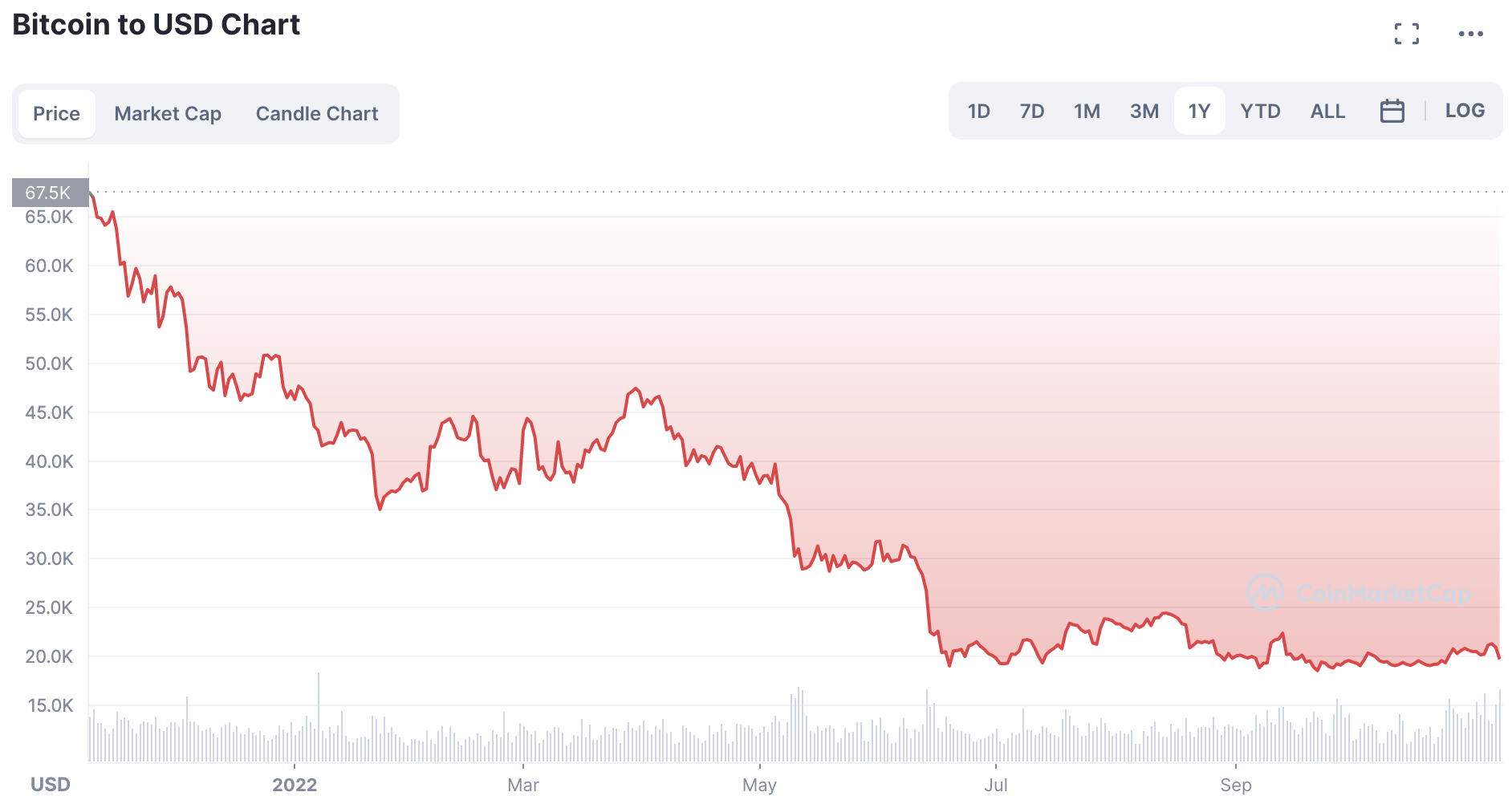 In terms of utility, Bitcoin has already seen huge adoption across multiple sectors, primarily as a payment option. Today, Bitcoin is accepted as payment by many online merchants. Moreover, there are also many Bitcoin casinos in the online space.
Bitcoin is also considered the future cryptocurrency for global trade. In other words, once the market comes out of the 'crypto winter', Bitcoin could return to its former highs.  
Since July 2022, Bitcoin has been locked into a relatively narrow trading range of $19,000 to $22,000. Many crypto analysts argue that this bearish market offers a window for investors to buy Bitcoin at a low entry price – before the price of the coin increases. 
Your capital is at risk. Crypto asset investments are highly volatile and speculative.
How do We Rank the Top Cryptos?
Identifying the top crypto coins of 2023 is no easy feat. Even the best crypto VC firms sometimes struggle to pinpoint the next 100x crypto. 
Below, we explain the core metrics that we focused on. 
Utility
Utility was one of the key considerations for choosing the top crypto coins for this guide. The vast majority of leading cryptocurrencies offer solutions to existing problems, either in the blockchain space or in the real world. 
All the crypto projects we listed above come with clear utilities and use cases that ensure they stand out among their competitors.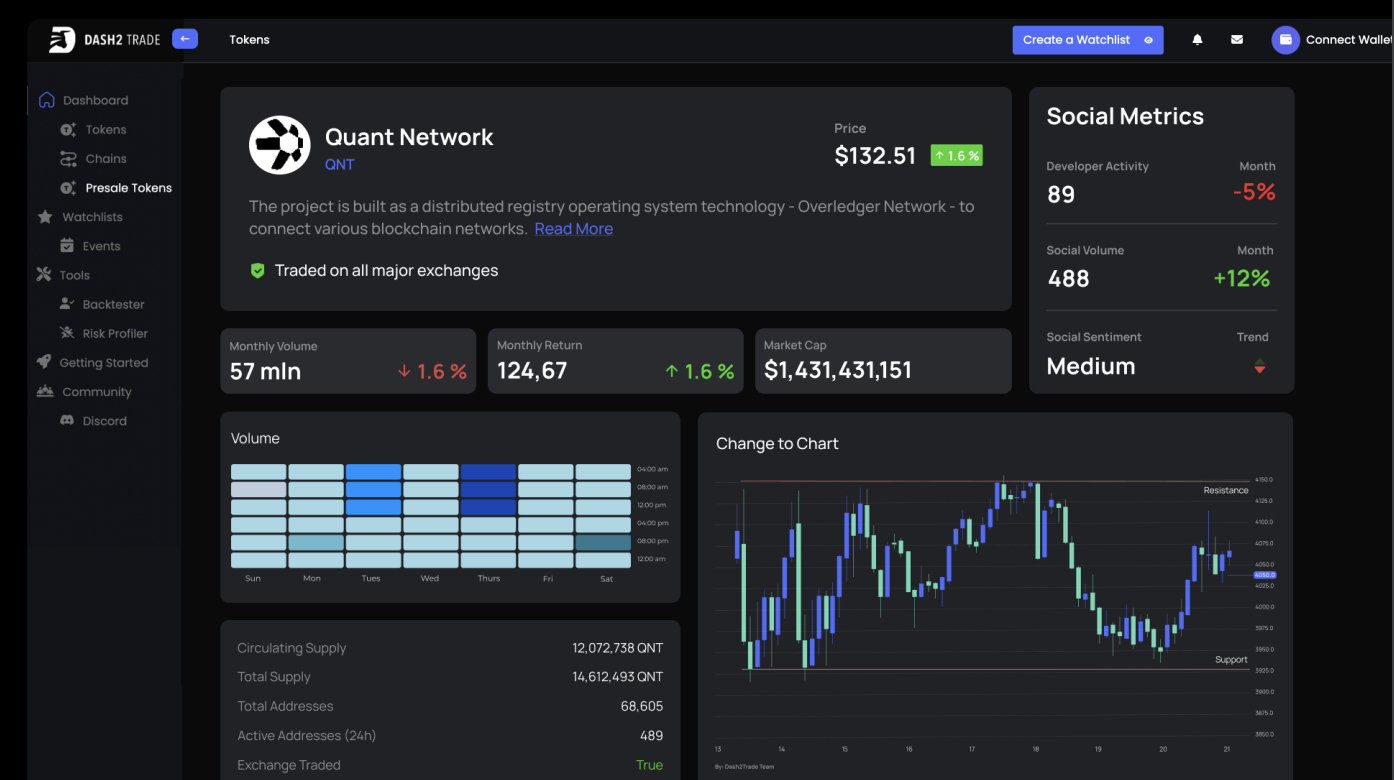 For example, Ethereum was the first blockchain to introduce smart contracts, Polkadot delivers network interoperability, and Dash 2 Trade is a one-of-a-kind crypto analytics platform that accepts payments in D2T tokens. 
In other words, the one thing common with these crypto projects is that they all have disruptive potential. 
Long-Term Potential 
When picking the top crypto coins to watch in 2023, we paid close attention to the growth potential of each digital asset. 
Investors adopting a long-term approach should look for digital currencies that can withstand the fierce competition in the market. 
For this, the cryptocurrency should have utility as well as scope for improvement. 
One of the best ways to analyze the long-term potential of a cryptocurrency is to research the project's objectives. 
For instance, if the project has multiple goals that it plans to achieve over several years. it is possible that the cryptocurrency can evolve to accommodate the needs of the changing market. 
In addition to a solid business plan, the crypto project should also have a credible and experienced team that can help accomplish its objectives.
Market Cap
The market cap of a cryptocurrency is obtained by multiplying the price of the digital asset by the number of circulating tokens. Since the price of cryptocurrencies changes from second to second, the market cap also varies significantly from one day to another. 
Many investors view the market cap as one of the top indicators for ranking cryptocurrencies. 
The market cap is useful for comparing the performance of two digital coins.  
In simple terms, the higher the market cap of a cryptocurrency, the more dominant it is considered to be in the industry.
Risk-averse investors tend to opt for large-cap cryptocurrencies. Whereas those who are willing to take additional risk might prefer to speculate on low-cap digital assets – which typically offer a much higher upside potential. 
Community Support 
Social engagement is another factor we paid attention to when handpicking the top 9 crypto coins of today's market. In this regard, we found that the wider social sentiment is strong toward crypto presale launches. 
This is mainly because crypto presales allow investors to buy digital tokens at an extremely low price. Moreover, when new digital coins are listed on crypto exchanges, investors might be able to sell them for a higher price – making a profit in a short period time.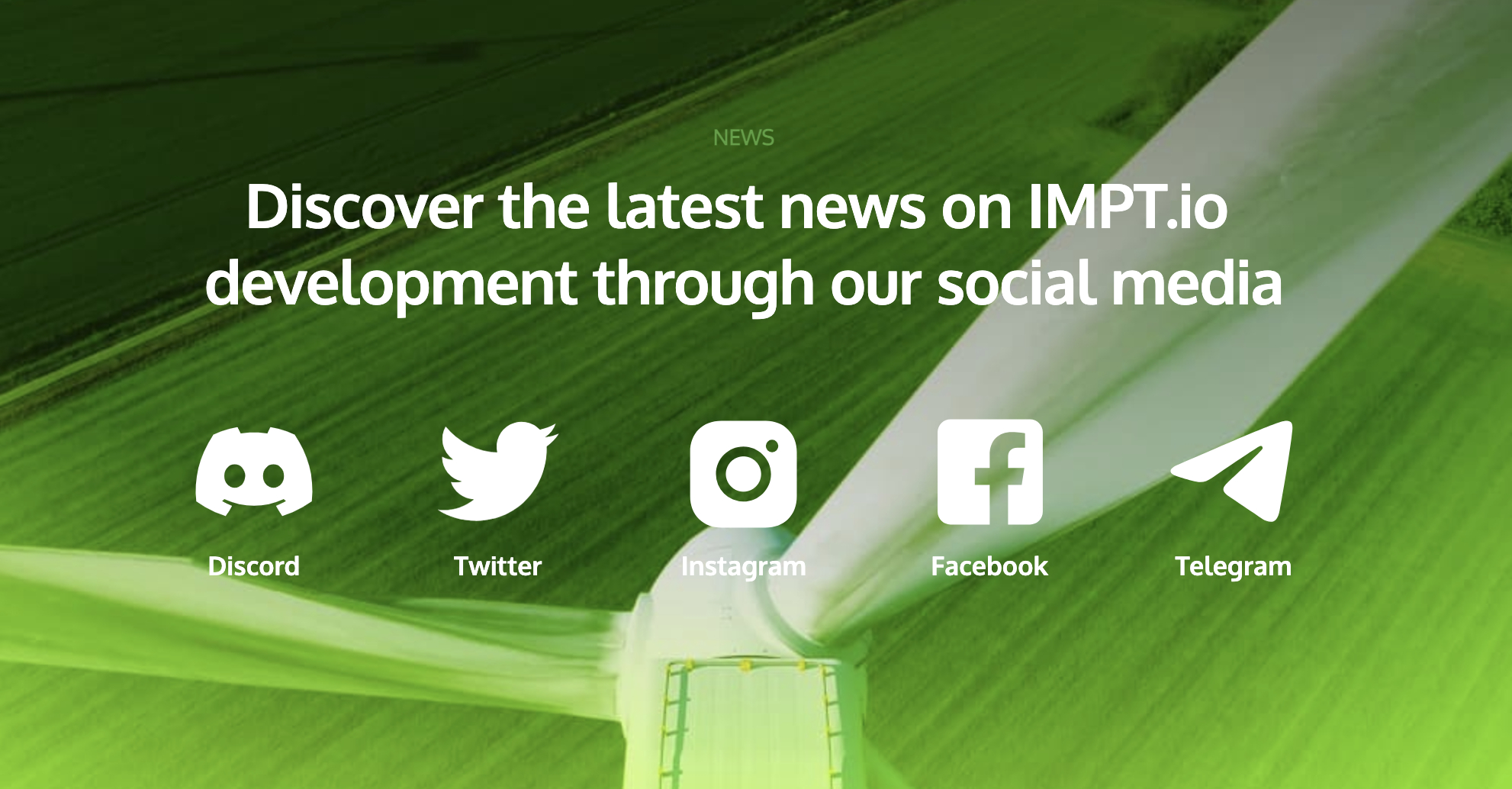 In fact, some of the most searched cryptos of 2023 are presale tokens – such as Dash 2 Trade, IMPT, and Calvaria. The best way to spot trending cryptocurrencies is by checking out social media platforms – such as Reddit and Twitter. 
Investors can make use of the metrics above to find the top 9 crypto to invest in. However, as always with cryptocurrency, investors must do their own research before risking any money.
Conclusion
Throughout this guide, we have reviewed the top crypto coins to watch in 2023. We have also given some pointers that can help investors decide which cryptocurrencies to track in today's market. 
From our crypto top list, Bitcoin ETF Token is a project with significant upside potential. An up-and-coming token in the crypto arena with high staking APY. 
FAQs
What are the most popular crypto?
The five most popular cryptocurrencies of 2023 include Bitcoin ETF Token and Bitcoin Minetrix. These are new cryptocurrencies that were launched in 2023. That being said, established digital coins such as Bitcoin, Ethereum, and Basic Attention Token continue to uphold their reputation and popularity in the crypto market.
What are the top 10 cryptos?
We have identified a selection of digital assets that have the potential to be the top crypto gainers in the coming months and years. Our list of top 10 crypto to buy includes Bitcoin ETF Token, Bitcoin Minetrix, Wall Street Memes, Ethereum, Bitcoin, Solana, Polkadot, and ZCash. We also like the looks of some of the latest play-to-earn game tokens, such as Tamadoge. 
What is the most popular crypto now?
As of writing, Bitcoin ETF Token stands out as the most popular cryptocurrency. It is running its presale and has raised nearly $100,000 in just three days. It offers a tiered pricing model with the prices rising to $0.0068 by the final presale stage.
What is the best crypto to buy right now?
There are a handful of cryptocurrencies that have emerged in the past couple of months, which seem to offer the right balance between use cases and potential for growth. All things considered, Bitcoin ETF Token probably offers the best value for money. 
---