Today in Crypto: Ex-investment Banker Charged in a Crypto Fraud Case, Binance.US to Delist Tron, Spain to Send 328,000 Tax Warning Notices to Crypto Holders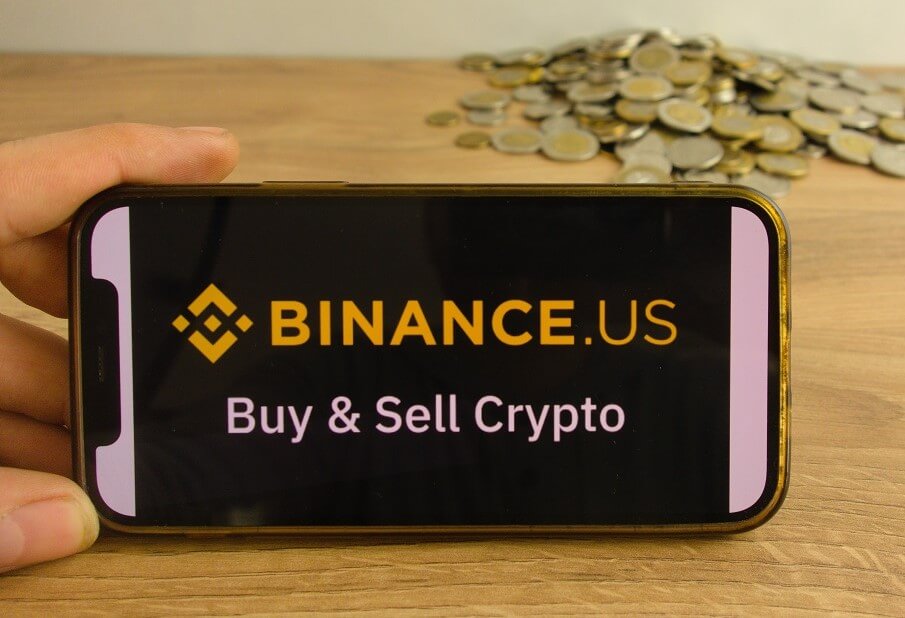 Get your daily, bite-sized digest of cryptoasset and blockchain-related news – investigating the stories flying under the radar of today's crypto news.
__________
Scam news
Former investment banker and registered broker Rashawn Russell has been charged by the federal court in Brooklyn, New York, USA, for defrauding investors by promising profits on fake cryptocurrency investments and misappropriating the funds, announced the US Department of Justice (DOJ). "As alleged, Russell turned the demand for cryptocurrency investments into a scheme to defraud numerous investors in order to fund his lifestyle," Breon Peace, United States Attorney for the Eastern District of New York, was quoted as saying.
A Hong Kong architect became a victim of a cryptocurrency investment scam after being conned out of HK$24.5 million (US$3.12 million), the South China Morning Post reported, citing sources. The swindler impersonated a male architect in Taiwan, talking to the victim on WhatsApp. Between last June and January this year, she transferred the funds into designated bank accounts in 65 transactions, the source said.
Exchange news
Binance.US, the American branch of Binance, announced that it would delist TRON (TRX) and Spell (SPELL) from its trading platform. Deposits for these coins will be closed on April 17, and trading will be closed on April 18. Withdrawals for SPELL and TRX will remain open, said the announcement, adding that the exchange will continue to support TRC-20 USDT and USDC issued on the TRON network.
The securities regulator of Argentina, the National Commission of Value, has approved a Bitcoin (BTC)-based futures index set to debut on the Matba Rofex exchange. The Bitcoin futures contract will start trading in May, said the press release. The contract will be based on the price of BTC provided by various entities in the country offering BTC/ARS trading pairs, while all trades will be settled in the national fiat currency, Argentine pesos.
Bitfinex Securities El Salvador became "the world's first international digital asset platform" to receive approval from the National Digital Asset Commission to be licensed as a Digital Asset Service Provider under El Salvador's new Digital Assets Issuance Law, the press release said.
Tax news
The Spanish Tax Administration Agency (AEAT) plans to send 328,000 warning notices to those who should pay taxes on cryptoassets for the 2022 fiscal year, according to the local newspaper El Mundo. The number of notices in Spain increased by 40% in a year, compared to 150,000 of them in 2022. Meanwhile, they sent 15,000 notices in 2021.
Legal news
Twitter will be added as a defendant in the class action lawsuit that alleges Dogecoin (DOGE) is a Ponzi scheme manipulated by Elon Musk, "if the plaintiffs get their way", The Block reported, citing a lawyer in the case.
Banking news
Major online bank in Hong Kong, ZA Bank, will reportedly be offering crypto-to-fiat currency conversions via licensed crypto exchanges, HashKey and OSL, The Standard reported, citing CEO Ronald Iu. The bank will act as a "settlement bank for clients to allow withdrawals in Hong Kong, China, and US currencies after they deposit crypto tokens with exchanges," Iu said.
DeFi news
Gauntlet, a crypto-native financial risk management solutions provider, announced a new engagement to support the popular decentralized exchange (DEX) Uniswap Protocol. It created a new division, Gauntlet Applied Research, which is offering custom quantitative analyses, modeling, and optimization, "building on the company's foundational capabilities in risk management solutions for decentralized finance (DeFi)," said the press release. For Gauntlet Applied Research's first engagement, Gauntlet has been awarded a grant from the Uniswap Foundation to review and recommend incentive program optimizations for the Uniswap Protocol.
Payments news
Wert, the payment solution provider enabling fiat payments in Web3, announced their partnership with Avata, an InsurTech service provider, to offer protection for consumers purchasing non-fungible tokens (NFTs) on platforms leveraging Wert's checkout solution. "The opt-in warranty option backed by insurance-on-blockchain pioneer YAS ensures customers that the value of their digital assets are protected in case of potential losses and will cover up to 90% of the digital assets value for any NFTs that are stolen due to smart contract hacks," the press release said.
---