This is Why Smaller Networks Overtake NEO by Dapp Activity
Disclosure: Crypto is a high-risk asset class. This article is provided for informational purposes and does not constitute investment advice. By using this website, you agree to our terms and conditions. We may utilise affiliate links within our content, and receive commission.
NEO blockchain, regularly titled as "Chinese Ethereum," appears to be underperforming in the realm of dapps (decentralized apps) – even smaller networks have more dapps and their users. However, it seems that NEO is currently not focusing on dapps.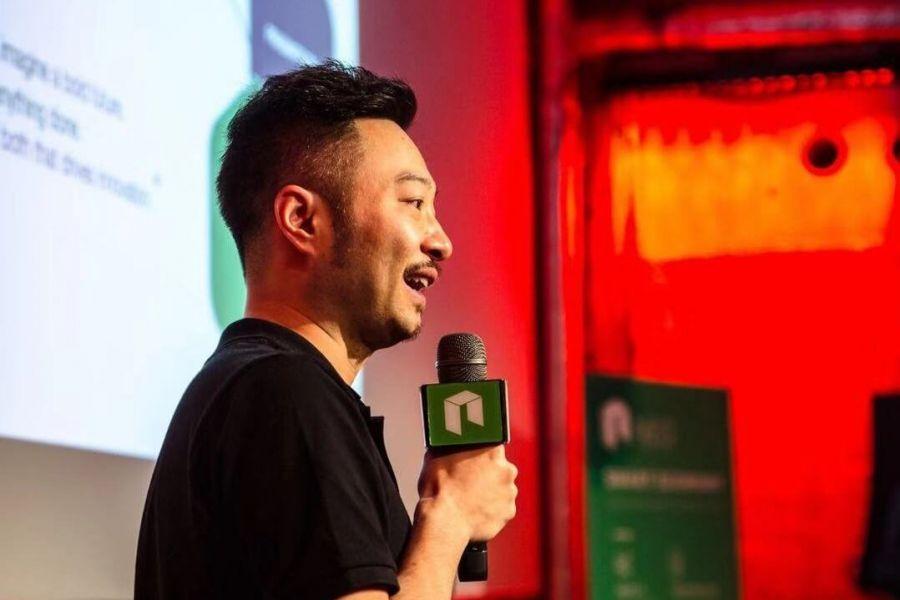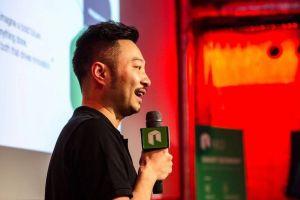 Da Hongfei, Founder of Neo. Source: Twitter, @NEO_Blockchain
After pumping along with other "Chinese" coins recently, NEO got back into the top 20 coins by market capitalization list and currently trades at c. USD 10.7 and is up by 42% in a month (13:35 UTC). Nevertheless, the smart economy blockchain is seemingly losing the dapp race to other platforms.
Ethereum remains the leading dapp platform by the number of applications, followed by EOS and Tron. Less popular options remain Ontology, IOST, VeChain, and Loom Network. The list below also excludes other popular dapp platforms such as STEEM, which, according to Dapp.com and StateOfTheDapps.com indexes, has over 90 dapps, as well as less popular Klaytn, TomoChain, POA, and other platforms.
| Blockchain | Number of Dapps | Active Users (24h) | Rank by Market Cap |
| --- | --- | --- | --- |
| Ethereum | 1638 | ~ 16,700 | 2 |
| EOS | 496 | ~ 23,600 | 7 |
| TRON | 451 | ~ 20,500 | 11 |
| Ontology | 53 | ~ 1,425 | 24 |
| IOST | 36 | ~ 3,470 | 80 |
| VeChain | 16 | ~ 45 | 31 |
| LOOM Network | 15 | ~ 866 | 189 |
| ThunderCore | 10 | ~ 1,030 | 155 |
| NEO | 10 | ~ 243 | 18 |
| Source: DappRadar | | | |
(DappRadar claims it filters out bot activity and identifies actual numbers of dapp users.)
"There's no mythical dapp"
NEO did not respond to our requests for comment, but their recent interviews show that dapps aren't the main focus of the platform right now. For instance, in a recent interview with u.Today, NEO's Head of Development, John deVadoss said NEO's vision is to develop a comprehensive full-stack for developers first, and that what's the upcoming NEO 3.0 is all about.
"What I see is they're looking for this ideal dapp, the sort of mythical, elusive, "unicorn" dapp. They say: "Oh yeah, once we get the dapp we will get adoption." But that's not how it works. There's no mythical dapp. They are completely wrong. The way adoption works is you enable millions of developers, and when you do so, a thousand flowers will bloom, and among those flowers, there will be many dapps that will drive adoption and more importantly usage."
Meanwhile, during the recent Reddit AMA (Ask Me Anything) session, NEO co-founders Da Hongfei and Erik Zhang stated that there are dozen of games and DeFi (decentralized finance) applications in the pipeline, adding that their first priority is stablecoin and non-custodial exchange. Answering a question about attracting more attention with more developers and useful dapps, Da Hongfei stated that the "number of active dapps does matter," but its more important what are they and how are they being used:
"NEO doesn't encourage gambling applications which counts the majority of the numbers on other blockchains. As the digital asset protocol, NEO has a high priority on enabling applications such as collateral-based stablecoin and non-custodial exchange. There are two working non-custodial exchange now but we lack of a well-received stablecoin comparable to DAI on Ethereum."
According to an analysis by Electric Capital, NEO had less than 100 developers in June 2019. Whereas, Ethereum reportedly had more than 1,200 active developers. A recent press release by The State Of Dapps claims that NEO now has more than 2 million wallet addresses, over half a million community members and more than 300 contributors worldwide.
On a related note, last week NEO has announced a "Scaling and Interoperability" partnership with nahmii, the layer-2 blockchain scaling solution developed by hubii. The layer will act as a bridge between NEO and Ethereum.
"Developers across multiple platforms, NEO, Ethereum, and Bitcoin, will soon be able to use a single interface to build products on many blockchains," said Jacobo Toll-Messia, CEO of hubii.
Earlier this year, NEO opened a development hub in Seattle, U.S., and onboarded several Microsoft veterans to its team, including John deVadoss, who worked at Microsoft for more than 16 years. In May 2019, it also announced EcoBoost, a USD 100 million fund for projects that are building on NEO.
Initially launched in 2015 as "Antshares" and rebranded to NEO in 2017, the project's primary focus is digitized assets and building the "next-generation internet."
---