Telegram's Blockchain 'Could Open a New Era' + 10 More Crypto News
Crypto Briefs is your daily, bite-sized digest of cryptocurrency and blockchain-related news – investigating the stories flying under the radar of today's crypto news.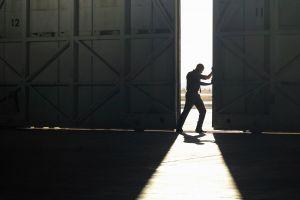 Source: iStock/Ryan McVay
Blockchain News
Security news
Fusion Network has confirmed that USD 6.4 million worth of its FSN tokens have been stolen from one of its swap wallets. The company says, in an official post, that only one wallet was breached, with hackers making off with "10 million native FSN and 3.5 million ERC20 FSN tokens." The company says that some of the stolen tokens have already been sold at the Bitmax and Hotbit exchanges.
Cryptocurrency exchange news
Binance US, the American branch of cryptocurrency exchange Binance, said it has opened account registration and verification services to residents of Puerto Rico. While only the U.S. traders were previously allowed on Binance.US, the platform can "serve North America, so we're looking to expand beyond those borders in a healthy way," Binance US CEO, Catherine Coley, said last week.
On Monday, the U.S.'s biggest crypto exchanges launched a project, Crypto Rating Council (CRC), to rate which digital assets are probably securities that can't be traded on their venues - and which likely can, the Wall Street Journal reported. "The important question of whether any given digital asset is a security—as opposed to a commodity, a currency, or something else—informs critical licensing, registration, and operating obligations for financial services firms that support cryptocurrency," CRC said on its website. The analytical framework results in a score between 1 (the asset has few or no characteristics of a security) and 5 (there are many characteristics of a security) for each asset they review. At this stage, CRC has rated 20 assets:
- Bitcoin, Dai, Litecoin, Monero received a score of 1
- Algorand, Chainlink, Ethereum, Numeraire, Zcash - 2
- Augur, Decentraland, EOS, FOAM, Hedera Hashgraph, Loom Network, Stellar, Tezos - 3.75
- XRP - 4
- Maker, Polymath - 4.5
Tokenization news
The NBA has blocked basketball player Spencer Dinwiddie from tokenizing his USD 34.4 million contract with the Brooklyn Nets. Per the New York Times, the NBA made the following statement:
"According to recent reports, Spencer Dinwiddie intends to sell investors a 'tokenized security' that will be backed by his player contract. The described arrangement is prohibited by the CBA [the Collective Bargaining Agreement, a contract between the NBA and its players], which provides that 'no player shall assign or otherwise transfer to any third party his right to receive compensation from the team under his uniform player contract.'"
Dinwiddie told the same outlet that he is confident of convincing the NBA that his tokenization plan is above-board.
Mobile gaming platform Animoca Brands said it will produce a "manager" style game based on MotoGP intellectual property that will consist of a selection of digital collectibles linked directly to the core gameplay; the Manager Game will utilise blockchain technologies and custom-developed smart contracts to enable users to purchase, collect, view, use, and transfer the collectibles that will be part of the gameplay. The company expects to launch the Manager Game by the start of the 2020 MotoGP racing season.
Investment news
IOVLabs, the creator of the RSK Bitcoin Smart Contract platform and the RIF token, announced the acquisition of Taringa, the major Spanish-speaking social network in the world with 30 million users and over 1,000 active online communities. Having access to Taringa's user base will provide the company with invaluable information and data to test and distribute new decentralized infrastructure and apps powered by the RSK platform and the RIF token at a large scale, the company said.
Core Scientific, a blockchain and AI focused company, said it has acquired assets of Stax Digital, a specialist blockchain mining company with "extensive product development experience and a strong track record of developing enterprise mining solutions for GPUs." Stax Digital created GPU mining program, Honeyminer™, that operates on more than 1,400 different makes and models of GPUs.
---