Teacher 'Threatened Pupil with Weapon' After Suffering Bitcoin Losses
A South Korean school teacher who asked their students to invest in bitcoin (BTC) for them went on to threaten one of their teenaged students with a weapon after token prices began to fall.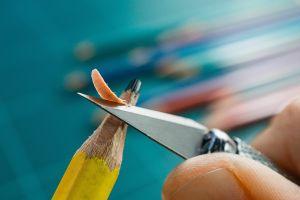 Per Chosun, the teacher in question, an unnamed 48-year-old head of a private academy in the city of Daejeon, was recently handed a suspended jail sentence of 18 months and two years of probation after being found guilty of charges of intimidation, coercion and blackmail.
The court heard that the teacher had been experiencing financial difficulties in 2017, and had heard about how one of their students had made large profits by trading bitcoin.
The teacher then handed the student over USD 17,100 worth of cash and asked them to invest in tokens on their behalf, after telling the student that "it does not matter if you make a profit or incur losses."
However, as token prices began to plummet in the crypto winter of 2018, the student "lost a significant amount of" the teacher's stake.
The court then heard that the teacher summoned the student to the academy, swore at the student, pulled a "weapon" of some sort and placed it on a desk in front of the student, before demanding that the student compensate the teacher for the loss.
The teacher continues to use "scare" tactics and even threatened to "sue" the student.
In sentencing, the presiding judge, Choi Sang-soo of the 2nd Criminal Division of the Daejeon District Court, was quoted as stating that the crimes that the teacher had been found guilty of were "heavy" and added that "the victim" had "suffered considerable psychological trauma" as a result of the incident.
The South Korean legal crypto age of consent came under scrutiny in 2018, when crypto exchanges were told to ensure their customers were at least 18 years of age. Legal amendments that came into force earlier this year made it obligatory for exchanges to work with banks that require account holders to pair their wallets with real name and social security number-verified bank accounts – effectively putting an end to crypto investment on domestic platforms for the under-18 demographic.
____
Learn more:
- Kimchi 'Bonus' Is Back as Korean 'Ant' Investors Return to the Market
- Smaller South Korean Crypto Exchanges Begin to Shutdown, Suspend Services
- South Korean Crypto Exchange Execs Arrested Amid USD 2B Fraud Fears
- South Korea Crypto Scammers Targeting People in Their 50s & 60s
---