Tamadoge Price Prediction - Will TAMA 10x After Teasing Top 5 Exchange Listing?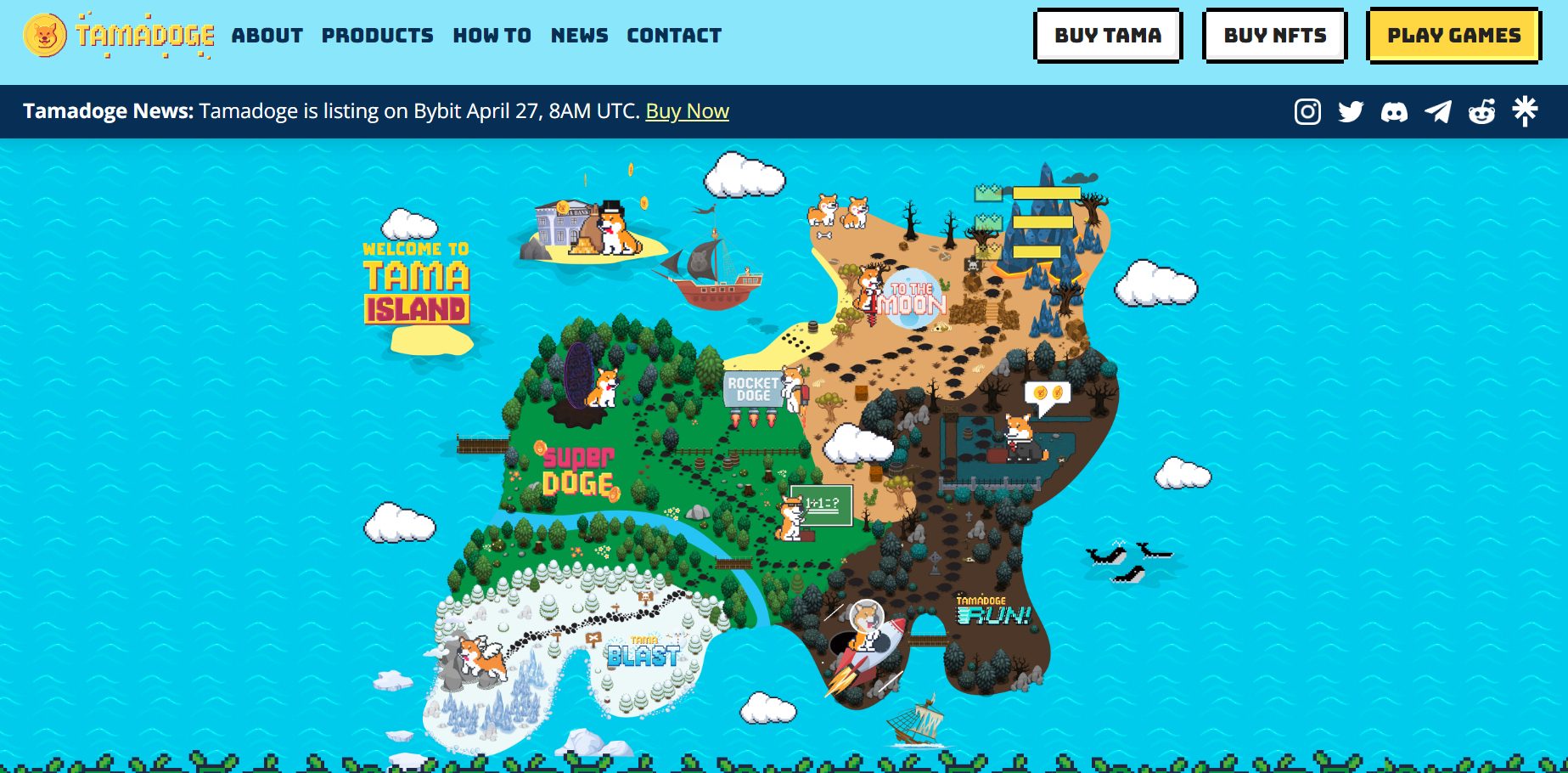 Tamadoge (TAMA), the crypto token that powers the Shiba Inu-dog-themed gaming-focused Tamaverse web3 ecosystem, has seen a sharp pullback in the last few days.
Despite this, price predictions remain upbeat.
TAMA was last changing hands around $0.024, around 35% below its recent highs in the $0.037 area, with some analysts suggesting the crypto token may have seen a "sell the fact" reaction to its recent ByBit listing announcement.
TAMA will go live on ByBit in two days.
In the build-up to the listing, Tamadoge will be running a Deposit to Earn TAMA giveaway.
The ByBit listing looks set to be just be the first of a series of listings across major top 5 cryptocurrency exchanges.
Indeed, the Tamadoge team on Tuesday told investors to "stay tuned for more exciting updates" via Twitter, before teasing that the next listing could be on Binance, Coinbase, Kraken or KuCoin.
While trading conditions are likely to remain choppy, the outlook for TAMA is looking up.
As more major exchanges list the token, this will give Tamadoge a significant free marketing/promotional push, while making investment easier for a much wider audience of potential buyers.
Meanwhile, the Tamadoge team continues to pump out ecosystem upgrades and fill out "Tama Island".
For instance, there are now five Tamadoge Arcade games, which users can compete in using their Tamadoge NFTs and earn TAMA rewards.
Price Prediction – Will Tamadoge (TAMA) 10x?
Despite the recent pullback, TAMA's technicals are still looking good.
That's because the crypto token found strong support at its 200-Day Moving Average on Monday, a sign the bulls remain in control.
If TAMA can clear the late-October highs in the $0.04 area, this should set up a big push higher towards the crypto token's record highs in the $0.20 area.
That would mark gains in excess of 8x from current levels, and would see TAMA's market cap rising to around the $200 million mark.
That's not an inconceivable market cap for Tamadoge given that developers continue making solid progress on delivering on the roadmap and that Tamadoge's games continue attracting new players.
In fact, Tamadoge has more active users than Decentraland and The Sandbox combined, according to DappRadar data.
If Tamadoge did hit a $200 million market cap, that would still be less than 2% of Dogecoin's market cap of around $10.8 billion.
And many observers think TAMA has a lot more utility, thanks to the fact that, unlike Dogecoin, it powers a rapidly growing gaming web3 ecosystem.
Say Tamadoge was able to get to 5% of Dogecoin's current market cap of $10.8 billion.
That would imply a market cap of over $500 million, meaning a token price (given current supply of just over 1 billion tokens) of around $0.5.
That's a more than 20x jump from current levels.
---