Stablecoins Lead the Way in Bearish Crypto Market
In case you haven't already noticed, there is still one category of cryptocurrencies that has seen strong growth during this year's crypto bear market: Stablecoins. As competition is heating up, new stablecoins has entered the market and investors are looking for less volatile digital assets during the market crash, the total stablecoin market capitalization and trading volume are growing.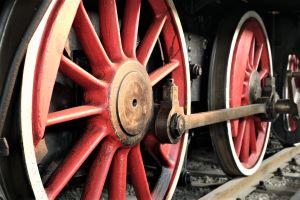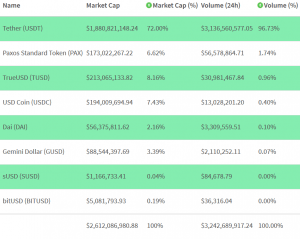 For example, compared to the end of October, market capitalization of Paxos Standard Token (PAX) jumped from USD 79 million to USD 173 million, and USD Coin (USDC) saw its market capitalization growing from USD 85 million to USD 194 million.
Also, according to the weekly cryptocurrency publication Diar, November has seen an increase of a whopping 1,032% in on-chain stablecoin transactions compared to September, reaching a US dollar volume of more than USD 2.3 billion for the month.
To date, the publication noted, the four major stablecoins in existence excluding Tether – USDC, TrueUSD (TUSD), Gemini Dollar (GUSD), and PAX – have managed to achieve a combined USD 5 billion transaction volume within just 3 months.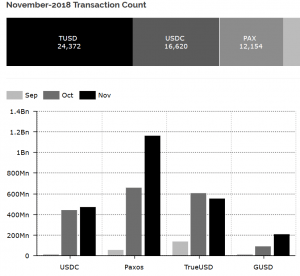 ___
Tether's dominance decreases
There is a range of stablecoins that are challenging Tether's early dominance in this market. Earlier this fall, the popular fiat-to-crypto exchange Coinbase listed USDC as the first stablecoin on its platform, a move industry observers have taken as a sign that the competition Tether is facing is just getting stronger.
Although Tether is still by far the biggest one in terms of transaction volume, often accounting for over 96% of total stablecoin transaction volume on any given day, its dominance is declining.
To make up for dwindling investor confidence in the Tether token, the company has been pulling tokens out of the market over recent months. This has resulted in a sharp decline in Tether's market capitalization, bringing it down from USD 2.8 billion in early October to roughly USD 1.8 billion today.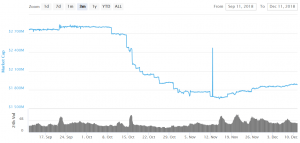 __
Tether, however, says it is not worried about the community's skepticism towards the token, telling Cryptonews.com in an interview last month that it is "not at all" affected by this, while adding that "In fact, we continue to be a leader in transaction volume."
---