First Stablecoin Goes Live on Coinbase as Tether's Struggle Remains
The popular US-based fiat-to-crypto exchange Coinbase has launched support for the new up-and-coming stablecoin USD//Coin (USDC), issued by Circle.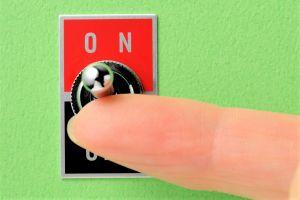 In a blog post, Coinbase said it is the first time they have ever added support for a stablecoin, while listing up benefits of the USDC, including improved send and receive functionality between wallets, convenient use in decentralized applications (dapps), and an easier way to store value than using physical US dollars.
Speaking at the Money 20/20 conference in Las Vegas on Tuesday, Coinbase president & COO Asiff Hirji said that the new stablecoin is "backed one to one with the US dollar, completely audited, completely transparent."
USDC price chart: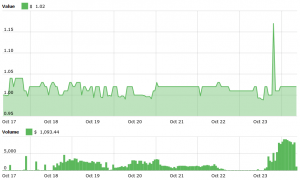 USDC is a token created on the Ethereum blockchain, which means that it can be stored on, and transferred between, any wallets that are compatible with Ethereum's popular ERC20 token standard. The new stablecoin is issued by Circle, a crypto start-up that has gained recognition and backing from financial giants like Goldman Sachs.
Earlier this month, Chinese crypto exchange Huobi announced that it had also added support for USDC, among other stablecoins like the Paxos Standard (PAX), TrueUSD (TUSD), and Gemini Dollar (GUSD). Moreover, the exchange recently announced their own stablecoin HUSD.
Stablecoins war: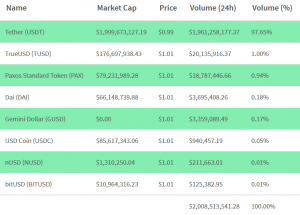 For a long time, Tether (USDT) has been the dominant stablecoin in the cryptocurrency market. Following recent controversies, however, it appears as if it is now facing some serious competition from a range of players in the market.
Largely because it has failed to provide conclusive evidence to back up its claim that all Tethers in circulation are backed by US dollar reserves, the stablecoin has been trading at a discount across most crypto exchanges that supports it for most of October.
USDT price chart: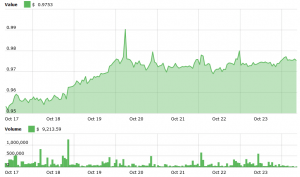 ---