True USD Stablecoin
TUSD
True USD Stablecoin
TrueUSD (TUSD) is a fully collateralized, legally protected and transparently verified ERC-20 token. It is pegged to the US dollar and maintains a 1:1 ratio. Also, it is the first cryptoasset built on the TrustToken platform.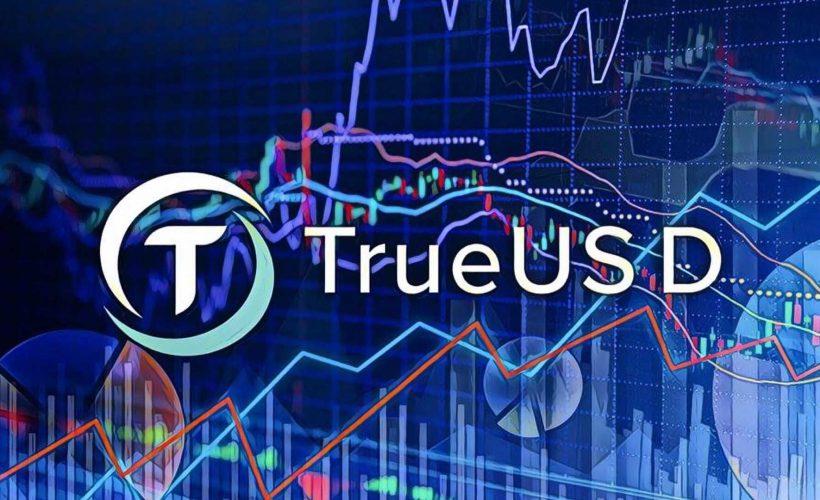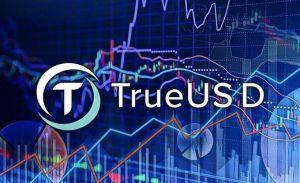 Source: Incrypts.com
| Market Cap | Volume 24h | Circulating Supply | Maximum Supply |
| --- | --- | --- | --- |
| $3,354,561,415 | $25256486400 | 3355408449.00000000 TUSD | 3355408449.00000000 TUSD |
Price instability is one of the biggest obstacles standing in the way of widespread adoption of cryptocurrencies. The highly volatile market makes it difficult to use crypto in day-to-day transactions, international transfers and as a generally accepted payment gateway.
However, some crypto startups take it seriously and work towards smoother integration between the current financial paradigm and the blockchain technology. They develop so-called stablecoins, and one of such projects is TrueUSD.
What is a Stablecoin?
Stablecoins are cryptocurrencies pegged to less volatile external assets like fiat currencies, precious metals or oil. The supply or value of a stablecoin can also be pegged to other crypto assets or be fixed by algorithms. Stablecoins retain the same worth as their underlying asset instead of going through dramatic price swings. The general idea of stablecoins is to sustain a steady value over a prolonged period.
Stablecoins play a crucial role in the crypto ecosystem. They enable more people to access the benefits of the blockchain without the risk of dramatic price swings. Besides, they provide firm ground for the traders, investors, vendors and other players who want to park their gains or assets. Fundamentally, backing the coin with less volatile traditional assets like USD or Gold makes it more stable, thus providing a safer alternative for all the players in the crypto ecosystem.
One of the most prominent examples of a stablecoin is Tether (USDT). Whenever USDT tokens are issued, an equivalent sum of USD gets deposited into an audited bank account. Tether also has a platform where users can deposit and withdraw actual USD. The circulating supply of the USDT tokens shrinks or grows based on the dollars held in the bank account.
Tether has been the most trusted stablecoin since its launch in 2014. However, during the past year, the stablecoin was surrounded by allegations of fractional reserve banking. The company didn't provide any substantial evidence against the accusations, which leads to the growing distrust of the project.
At the same time, the situation has opened a window of opportunity for a new generation stablecoins that can hold themselves to a higher standard. TrueUSD is one of such projects.
What is TrueUSD (TUSD)?
TrueUSD was introduced in early 2018. It was designed to be simple, transparent and reliable stablecoin. For this reason, it doesn't use a hidden bank account or any special algorithm.
TrueUSD's US dollar holdings are distributed in various bank accounts that belong to different trust companies. The involved parties have signed an agreement to publish the collateralized holdings daily and conduct monthly audits. The token uses multiple escrow accounts to lower counterparty risk and provide holders legal protection against theft.
TrueUSD was made for:
Traders and exchanges. TrueUSD is a great tool to hedge against market volatility and enter markets without buying into BTC/ETH first.
Mainstream commerce. Everyday people and businesses can take advantage of the benefits offered by blockchain technologies without exposure to massive price fluctuations.
Developing economies. The developing markets can use stable currencies for trade.
Long-term financial contracts like loans, salaries or predictions markets.
Financial institutions can use a trustworthy asset to trade in the crypto markets.
What is TrustToken?
TrustToken is a platform for creating tokenized cryptoassets. Examples on the company's website show ambition to tokenize assets like rental properties, timeshares, small businesses, oil, movies, music, patents and more.
Full of experienced people from Standford, UC Berkeley, PwC, Google and Palantir, TrustToken has a driven and competent team. The company's core consists of four co-founders: CEO Danny An, CTO Rafael Cosman, COO Stephen Kade, and product strategist Tory Reiss.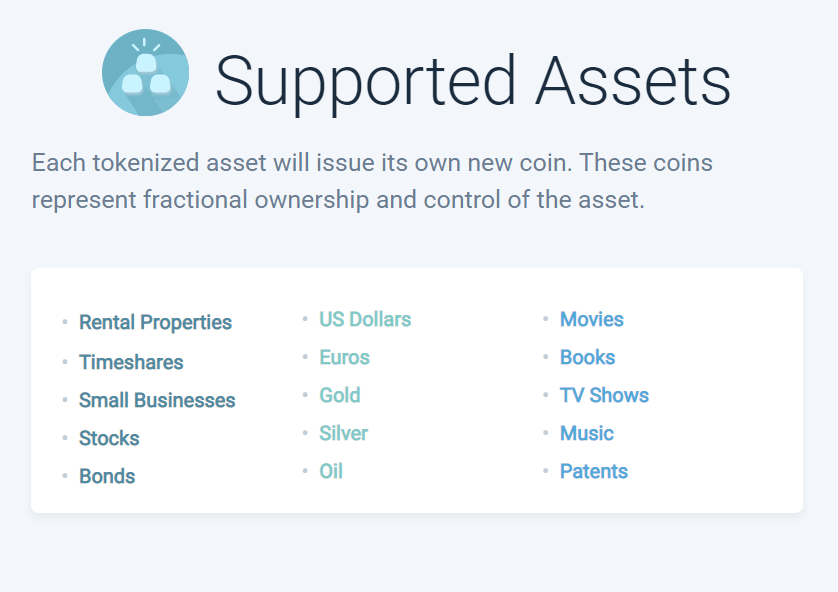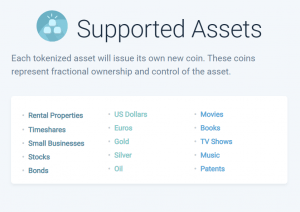 The platform also mentions going for "fractional ownership" of assets, which will enable owning and trading fragments of tokenized assets.
How Does TrueUSD (TUSD) Work?
The key to proper functioning of every TrustToken tokenized asset is the third-party escrow accounts. Everyone passing KYC and AML requirements can purchase/redeem TrueUSD using their application.
TrustToken employs publicly audited smart contracts to restrain themselves from issuing tokens. The money never even touch TrustToken team's hands. New TUSD is automatically minted when an escrow account receives USD. Whenever a user redeems USD, the equivalent amount of TUSD is burned immediately. That way TrustToken ensures 1:1 USD to TUSD ratio between the money in the escrow accounts and TUSD in circulation.
Whenever a user passes KYC/AML, he or she can send USD directly to one of the TrueUSD's trust partner (along with Ethereum wallet address). Once the funds are verified by the escrow company, the API interacts with TrueUSD's smart contract, which in turn issues tokens on a 1:1 ratio and sends them to the provided wallet.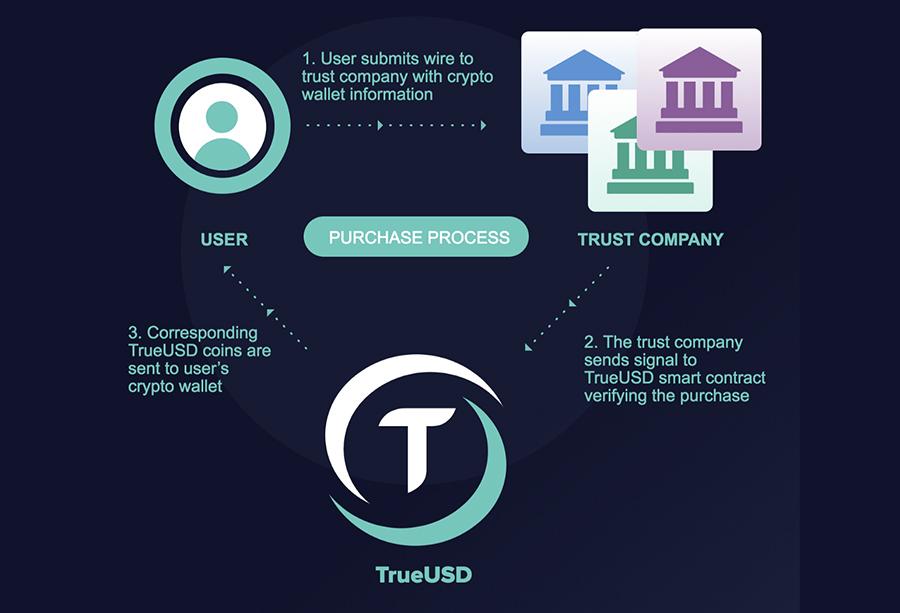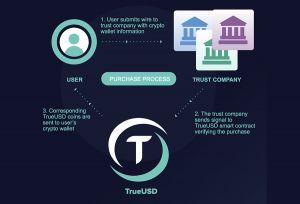 Once the tokens reach your wallet, they can be used for anything you need. TrueUSD tokens combine the best of both world's – the stability and trust of fiat and low fees, quick transfer times, and global reach of cryptocurrencies.
If you want to convert TUSD back to US Dollars, a reverse procedure takes place. The user sends TUSD tokens back to the smart contract address, which notifies the trust company and triggers a fiat transfer back to the user's account.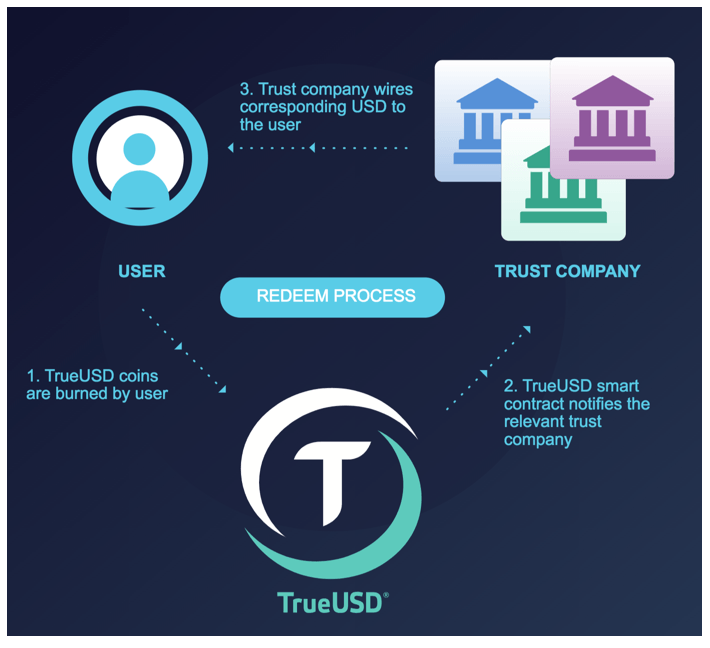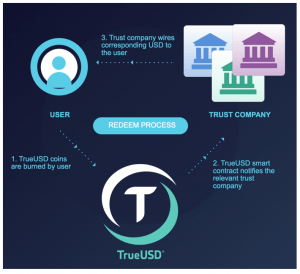 Such a system utilizes multiple API's and makes controlling the tokens supply effortless and superior to the previous alternatives.
The current fees for purchasing and redeeming TrueUSD to USD are $75 or 0.1%. Sending TrueUSD between Ethereum wallets costs 0.1%.
Here is a summary of the TUSD token benefits:
Legal Protection. The company publishes regular attestations that come with strong legal protection provided by the escrow accounts.
Redeemable for USD. Any individual or organization that passes AML/KYC check on the TrustToken platform can redeem TUSD for USD. However, the minimum withdrawal amount is $10 000.
Trustworthy Fund Management. The way TrueUSD's system is set up, it allows you to exchange USD directly with escrow accounts by design instead of wiring money through TUSD network.
Full Collateral. A single TUSD token is always collateralized by USD held in the escrow account company. New tokens are minted and burned by the publicly audited smart contracts.
Regular Attestations. All holdings of escrow accounts are subjected to regular attestations that are published openly.
A rule of thumb when dealing with USD-pegged stablecoins is not to buy them for more than $1.05 equivalent of tradeable crypto. Otherwise, it is just not worth putting your money at risk.
TrueUSD (TUSD) vs Tether (USDT) vs USD Coin (USDC) comparison
At the time of writing (November 2018), Tether, TrueUSD and USD Coin are the only stablecoins in the top 50 ranked by the market cap. By far, Tether is still the most significant one with its market capitalization surpassing $1.7 billion. The closest contender TrueUSD has more than ten times smaller market cap – just about $160 million. Likewise, the recently issued USD Coin has slightly more than $140 million USDC tokens in circulation.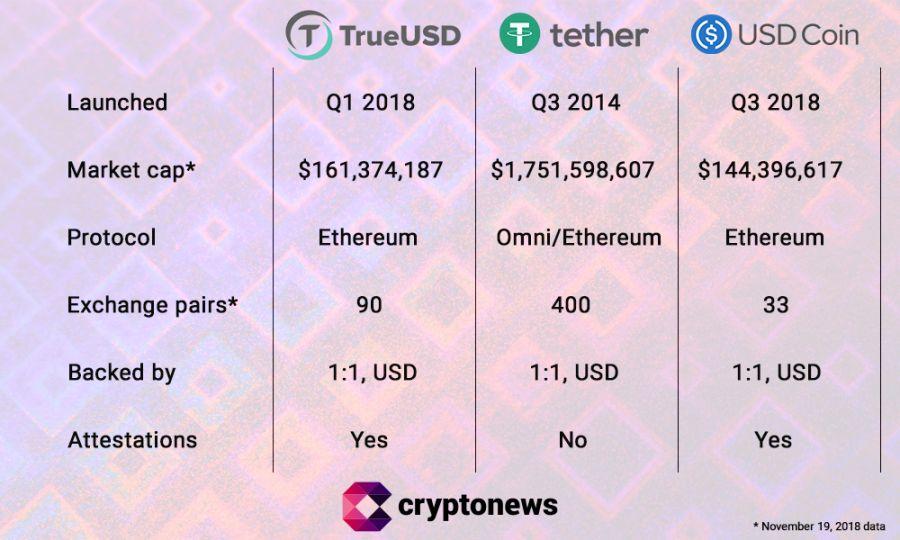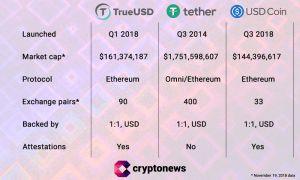 All coins are built around the same principle – a centralized entity holds assets in a trust account and issues corresponding tokens that constitute a 1:1 claim to the underlying assets. However, the critical difference between Tether and the other two is that they are way more transparent in their activities, disclosures of their holding entities, accounts and regulatory compliance.
The newer stablecoins are issued on Ethereum's blockchain as ERC-20 tokens, meaning greater compatibility with the most software, hardware wallets, exchanges, and other Ethereum projects. The vast majority of USDT is issued on Omni blockchain, but it also has its share of ERC-20 tokens, too.
Tether also outranks TrueUSD and USDC by active users and number of transactions. Despite that, Tether's circulating supply has been shrinking, while TrueUSD and USD Coin has experienced rapid growth this year.
Tether has the most trade pairs in exchanges. However, both TrueUSD and USD Coin can still be called newbies and are quickly catching up.
How to Get TrueUSD (TUSD) tokens?
There are three ways how one can obtain TUSD tokens:
1. Getting them via one of the following exchanges:
Binance (tradeable with BTC, ETH, USDT, BNB).
HitBTC (tradeable with BTC, ETH, USDT, DAI, XMR, NEO, LTC, ZRX).
Bittrex (tradeable with BTC, ETH, USDT, USD).
Kryptono, Upbit (tradeable with BTC, ETH, USDT).
Cashierest (tradeable with BTC, ETH, KRW).
Hotbit, Bit-Z (tradeable with BTC, ETH, USDT).
P2PB2B (tradeable with BTC, ETH).
Vebitcoin (tradeable with BTC, ETH, TRY, ADA, TRX, MIOTA, XVG, BTG, ETC).
HBUS, OKEx (tradeable with BTC, USDT).
CPDAX, DigiFinex, CoinTiger (tradeable with BTC).
2. Purchase TUSD through the TrueUSD application (must pass KYC/AML).
3. Obtain TUSD using instant exchanges like ShapeShift, Changelly, Faast or others.
How to Store TrueUSD (TUSD) Tokens?
TrueUSD is an ERC-20 token issued on the Ethereum blockchain. It can be stored in any wallet supporting ERC-20 standard. The most popular options include MyEtherWallet, MetaMask, Mint or Jaxx wallets. If you are unsure how to set up an Ethereum wallet, check out our quick guide which explains it.
Current State of the Project
As of November 2018, TrustToken has held their operations to a high standard and provided a decent stablecoin with a growing community. The TrueUSD token is being listed on increasingly more exchanges, and the company publishes regular attestations on a monthly, and, at times, bi-weekly basis. All of them can be found on the TrustToken's blog.
In the near future, the team expects to release new cryptoassets, namely TrueEuro, TrueGold, TrueBond, and TrueYen. Besides, TrueTokens fans can expect stable baskets of tokenized goods such as precious metals or real estate. All these assets should be listed on exchanges for trading.
Similar Projects

Many relatively new stablecoins have emerged in recent years. Besides TrueUSD, other stablecoins include:
Tether (USDT). The oldest and most popular USD-backed stablecoin used by numerous exchanges.
USD Coin (USDC). USD-backed ERC-20 token by Circle.
Gemini Dollar (GUSD). USD-pegged regulated ERC-20 token issued by Gemini exchange.
Paxos Standard Token (PAX). An ERC-20 token backed with USD.
Dai (DAI). ERC-20 stablecoin issued by Maker and backed by USD.
bitEUR (BITEUR). A stablecoin issued on BitShares blockchain and backed by Chinese Yuans (CNY).
bitUSD (BITUSD). A stablecoin issued on BitShares blockchain and backed by USD.
bitEUR (BITEUR). A stablecoin issued on BitShares blockchain and backed by Euros (EUR).
Stasis Eurs (EURS). A collateralized ERC-20 stablecoin pegged to the EUR.
nUSD (NUSD). An ERC-20 stablecoin issued by the Havven foundation.
White Standard (WSD). A USD-pegged stablecoin for global payments issued on Stellar protocol.
Key features and differences between some of these stablecoins can be found here.