Scorpion Casino ($SCORP) Token Price Prediction 2023 - 2030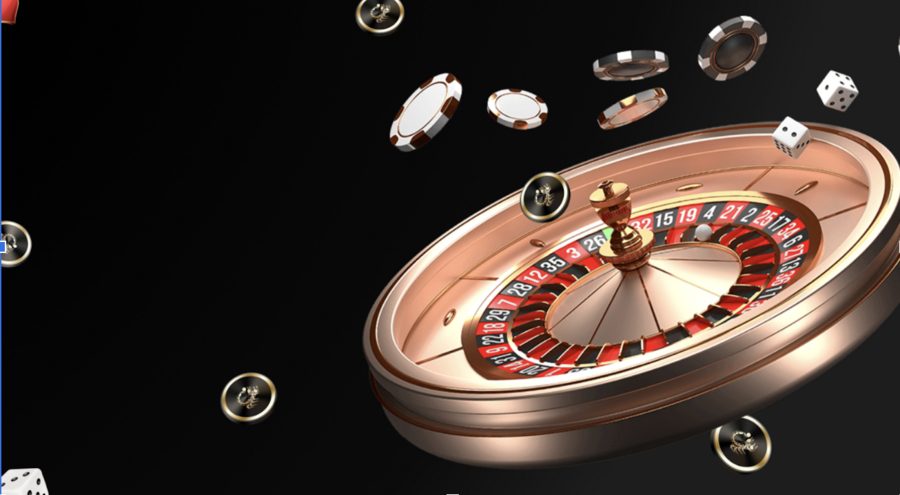 Disclaimer: The Industry Talk section features insights from crypto industry players and is not a part of the editorial content of Cryptonews.com.
Scorpion Casino aims to redefine online gambling by building a platform where investors and gamers can earn daily rewards regardless of market conditions. This is achieved through staking the platform's native $SCORP token.
The $SCORP token is now available for presale. In this article, we'll take a closer look at Scorpion Casino, and offer a price prediction for $SCORP to assist you in your investment decisions.
A Strong Start: $SCORP's Gaining Steam
Scorpion Casino is developing a social online gambling platform that lets users earn daily returns tied to the casino's performance. This one-of-a-kind setup combines a crypto casino with staking opportunities.
Consequently, Scorpion Casino has grabbed the attention of global investors with its tremendous potential for passive income. Even in its presale stage, $SCORP holders can enjoy the benefits of an integrated distribution system in the token's smart contract, earning up to $10,000 daily.
The token's pre-sale price of just $0.01 USDT has captured investor interest, while the platform has already secured nearly $240,000 USDT. Moreover, the listing price is set at $0.05 USDT, offering huge upside potential. The platform's growing popularity now presents an opportunity to consider investing while prices remain low.
Beyond its financial appeal, Scorpion Casino offers a vibrant, growing gaming community, offering a comprehensive package for gamers and investors alike.
Scorpion Casino's edge is firmly rooted in its innovative token burn mechanism. A portion, precisely 5%, of the casino's operating profit is strategically allocated to buy and permanently destroy or 'burn' $SCORP tokens.
This decreases the number of $SCORP tokens available. This deflation could create scarcity, positively influencing token prices and benefiting stakeholders.
Another feature that further enhances the appeal and utility of $SCORP is the staking opportunity it offers its holders. Staking rewards are earnings from holding and locking up crypto in a network.
The total supply of $SCORP tokens is capped at 1 billion and follows the BEP-20 token standard. What sets $SCORP apart is its deflationary nature, achieved through an automatic burn with every transaction and profit made by the casino. As both a utility and reward for the platform's various games, $SCORP offers a unique investment proposition.
During the presale phase, 28% of the $SCORP supply is up for grabs. While such investments bear their risks, the potential rewards are compelling.
Thanks to its revolutionary approach, Scorpion Casino has positioned itself as a competitive crypto alternative to traditional online casinos. Its unique methods and significant profit potential can draw those seeking to enter the industry.
$SCORP Price Prediction
The recent announcement of the presale for $SCORP, Scorpion Casino's token, has spurred investor excitement worldwide, reminiscent of the buzz around previous successful tokens such as Tamadoge. History indicates that community-rewarding presale tokens often see a noteworthy price surge post-listing.
$SCORP 2023 Price Prediction
The undeniable impact of exchange listings on a platform's prosperity is widely acknowledged.
A prime example is presale tokens like Tamadoge, which offer tangible utility and benefits to their community, indicating the potential for significant price escalations post-listing.
After listing on the OKX exchange, the token's value skyrocketed by 550%. This dramatic leap represented a massive 2000% increase from its initial presale price of $0.01, elevating its worth to $0.197.
Furthermore, Scorpion Casino is on the cusp of a significant achievement, having secured a listing on a prominent CEX (details to be announced by the platform soon). This development marks a critical juncture in Scorpion Casino's evolution, enhancing the $SCORP token's reach through open-market trading.
Alongside the planned exchange listings, Scorpion Casino's plan to uphold a liquidity reserve of 20% of all tokens could lay a solid foundation for the token's ongoing future growth.
With these factors at play, it's plausible that $SCORP might oscillate between $0.9 and $0.17 in 2023, suggesting a substantial upside for early backers given its current listing price of $0.05 USDT.
$SCORP Price Forecast for 2024 - Addressing Hurdles in the Gambling Sphere
Scorpion Casino has effectively addressed and overcome barriers previously seen as complex in gambling. The traditionally daunting task of establishing an online casino, typically necessitating a hefty investment of around $2 million and a six-month timeframe, is being overhauled with the advent of cryptos and digital gaming platforms.
Nonetheless, the emergence of cryptos and online casinos is reshaping the industry and drawing in fresh participants. Leading the charge in this evolution is Scorpion Casino, which showcases events from major leagues across the globe, including the NBA, NHL, MLB, Primera Division, Bundesliga, Champions League, Football World Cup, Boxing, and UFC.
Assuming Scorpion Casino successfully garners traction post-listing, we could witness a notable appreciation in the value of $SCORP. Accordingly, our forecast for $SCORP's valuation in 2024 falls in the $0.35 to $0.5 range.
The 2025 Forecast
Studies suggest the worldwide online gaming market could experience a Compound Annual Growth Rate (CAGR) of 11.7% until 2030.
In line with this trend, Scorpion Casino's whitepaper projects the global online gaming industry to reach a valuation of $145.6 billion by 2030. Capitalizing on this trajectory, the platform is poised to gain significantly from planned initiatives such as introducing an affiliate program and strategic alliances with companies like Softswiss.
Scorpion Casino's groundbreaking strategies place it in a prime position to harness the escalating growth of the online gambling industry.
Consequently, $SCORP's value could ascend to between $0.62 and $0.75 by the close of 2025. This prediction implies encouraging growth opportunities for investors anchored in the platform's future expansion plans and strategic undertakings.
Why is Scorpion Casino Gaining Traction?
The Scorpion Casino project has earned a reputation for trustworthiness and safety, primarily due to its site being audited and certified by the Curacao EGaming Licensing Authority.
Further bolstering this trust is Scorpion Casino's experienced team, which is fully transparent and identifiable, having completed a Know Your Customer (KYC) process with Coinsniper and an audit with Solidproof. This transparency showcases their dedication to maintaining integrity and compliance, further adding to the platform's credibility.
The promising prospect of consistent passive income is a primary factor contributing to Scorpion Casino's increasing appeal. The casino offers a unique opportunity where, even during the presale phase, $SCORP token holders can receive $10,000 daily through a designated payout mechanism embedded within the smart contract. This potential for regular income is a compelling reward for users aiming to broaden their portfolios with an asset offering stable dividends.
Users can earn additional benefits starting from $1000 and become a part of the Elite Scorpion Members Club with exclusive VIP services, cashback offers, increased staking rewards, and additional SCORP Tokens.
The $SCORP token drives the project's ecosystem, delivering over 30,000 betting possibilities monthly, along with 210 casino games and 160 live gaming experiences. This is made possible through a licensed, transparent, and verifiable platform.
As for software and partnerships, Scorpion Casino trusts reputable providers, such as BetRadar and CoinsPaid, to ensure a pleasant and seamless gaming journey. BetRadar is recognized as a reliable betting and sports data source, while CoinsPaid provides secure crypto transaction solutions. Their collaborations with these established services further elevate Scorpion Casino's credibility and appeal.
Scorpion Casino also prioritizes maintaining an informed and engaged community. Regular updates and new features are shared via social media outlets, particularly on Telegram. You can enter the Scorpion Casino Telegram group to stay informed and interact with other users.
Having already raised over $260k, it's no wonder that so many crypto investors are looking to buy $SCORP tokens right now.
Conclusion
All in all, Scorpion Casino sets itself apart in the online gaming arena with its unique blend of online gaming and crypto-staking rewards. The project's potential for significant passive income, alongside its aspiration to become the premier social online gaming platform, can continue to draw investors toward it.
The trajectory of $SCORP can take an upturn as the platform evolves and brings forth innovation. While investment always carries a risk, the prospects of Scorpion Casino appear promising.
---