Samsung Adds Six New Dapps to its Wallet, More to Follow
South Korean tech giant Samsung has unveiled a range of new decentralized apps (dapps) for users of its Galaxy S10 smartphone's blockchain wallet.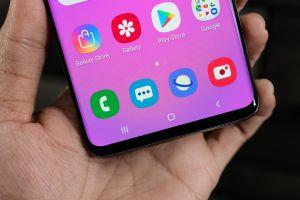 The company announced an initial four dapps for the Samsung Blockchain Wallet in March this year, with support for gaming platform Enjin, beauty content sharing platform Cosmee, as well as CryptoKitties and the merchant payment service CoinDuck.
Per Fn News, Samsung has now made a further six dapps available to its South Korean users, and "plans to expand its dapp offerings on a continuous basis."
The new dapp offerings include:
The Hunters, a crypto-based game platform
MyCryptoHeroes, a blockchain-powered game
Berry Pick, a social media platform that rewards users for staying active
Pundi X's X-Wallet (which supports bitcoin, ether and binance coin)
Syrup Table, a restaurant reviewing platform that gifts contributors token rewards
Misetoktok, an app that lets users make real-time checks on air quality and pollution levels
Fn News states that industry insiders estimate a further "seven or eight" dapps will be added this week, while ZD Net Korea believes six new titles will be made available.
The media outlets quote a Samsung spokesperson as saying, "We will add more dapps to the Samsung Blockchain Wallet this week, but we cannot confirm an exact number yet."
Fn News says it believes companies such as Pibble, Lympo and Foresting could be "close" to seeing dapps added to the Samsung Blockchain Wallet – with agreements possibly already in place.
The same media outlet quotes an unnamed industry insider as stating,
"Samsung's blockchain wallet will act as a kind of app store. Samsung has conceded OS supremacy to Google, but the company's strategy now involves building up an app ecosystem that can outdo Google's offering in the blockchain sector."
Also, as reported in May, Samsung's mobile division is looking to expand its blockchain activities and will "provide support for blockchain-powered services on forthcoming devices."
____
Disclosure: Cryptonews.com is backed by Antanas Guoga, a serial entrepreneur, investor, and co-founder of Lympo.
---