Russia's Invasion of Ukraine: Bitcoin Set to Play a Role on Both Sides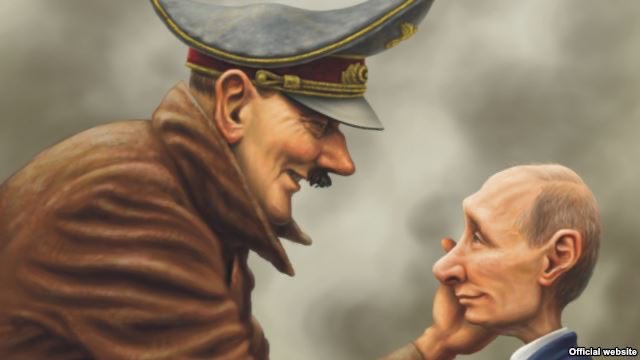 Bitcoin (BTC) and crypto are likely to play a role in both sides of the conflict after Russia launched a full-scale invasion of Ukraine.
International media outlets including the BBC, which reported from Kyiv, have stated that large lines were forming at banks in the Ukrainian capital, with citizens desperate to get their hands on money before troops reach the capital.
In an address to the Russian people, president Vladimir Putin spoke of "ensuring the security of Russia itself."
The BBC also claimed that a raft of new sanctions was on their way from the UK government, which has already blocked business from two of Russia's state-owned banks and five individuals linked to Putin. And mutual banking restrictions are already driving crypto buying upwards.
Speaking to CoinDesk, Michael Chobanian, the founder of the Ukrainian crypto exchange Kuna, stated that there was now a "limited supply of tether (USDT)" and that limits had "pushed up the exchange rate to a sizeable premium."
He said:
"In terms of financial panic, yes, there is panic. [Ukrainians] want to get rid of cash."
With more sanctions almost certainly on their way in the coming hours from the United States, the New York Times suggested that Russia could turn to "crypto, ransomware and [the fortcoming] digital ruble" in a bid to dodge sanctions.
As a digital ruble is still a long way from a rollout, conventional crypto is a far more likely avenue, particularly considering the fact that much of the world's crypto mining hashrate is located in Russia. The nation could also divert more of its energy reserves to crypto mining.
Ukraine's foreign ministry called for Russia to be hit hard with sanctions and to be cut off from the SWIFT banking network.
Baltic State governments called for similar measures.
Observers agreed that a SWIFT block could well be the most logical course of action for the Western allies.
All of this, some have suggested, will just force Putin and his allies closer to crypto adoption – which one observer claimed could ultimately hurt BTC's cause in nations like the United States.
Others agreed that BTC would likely play a key role in the conflict – one way or another.
Indeed, Google Trends data from both Russia and Ukraine have shown small but not insignificant rises in searches for "bitcoin" in recent hours.
_____
Learn more: Bitcoin, the Ukraine Crisis and the Central Bankers Dilemma
_____
The Ethereum co-founder Vitalik Buterin wrote on Twitter:
"I'm very upset by Putin's decision to abandon the possibility of a peaceful solution to the dispute with Ukraine and go to war instead. This is a crime against both the Ukrainian and Russian people. I want to wish everyone safety, although I know that there will be no such thing."
However, some have warned that Russia was exploring more extreme measures yet – with the Guardian last month quoting Admiral Tony Radakin, the head of the British armed forces, as warning that Russian submarine activity was threatening underwater cables that "are crucial to communication systems around the world" – including the internet.
Radakin stated:
"Russia has grown the capability to put at threat those undersea cables and potentially exploit them."
He claimed that sabotaging these cables would be an "act of war" on Moscow's part.
Prior to the invasion, Redditors on the r/cryptocurrency sub wrote about a possible rush to crypto, with one poster musing:
"The market has dipped like crazy because people are less likely to make risky investments during uncertain times, but I think there is something they are missing. Are they going to keep their fiat currency (which can be frozen at any moment, and can't be used to buy stuff from other countries because of sanctions). Or are they going to convert it to crypto, which can't be easily controlled or sanctioned by governments?"
Some claimed that citizens on both sides of the conflict were more likely to buy USD and gold on the black market than take risks with crypto, but others claimed that crypto was "a natural refuge" if fiat "fails" – with precious metals "hard to secure and transport."
At 08:49 UTC, BTC traded at USD 35,467, recovering from almost USD 34,500 reached earlier today. The price is still down almost 9% in a day and 20% in a week, erasing all its gains in the past month.
____
Learn more:
- Here's How the Ukraine Crisis Might Impact Bitcoin and the Crypto Market
- Bitcoin, Crypto, and Stocks Fluctuate as West Prepares Sanctions Against Russia's Aggression
- 'Powerful' Resistance Money Gets Traction as Bitcoin & Crypto Donations Soar in Ukraine Amid Conflict With Russia
____


Reactions:
---