Russians Ditch Ruble, Central Bank Scrambles as Fiat 'Destruction' Looms
Disclosure: Crypto is a high-risk asset class. This article is provided for informational purposes and does not constitute investment advice. By using this website, you agree to our terms and conditions. We may utilise affiliate links within our content, and receive commission.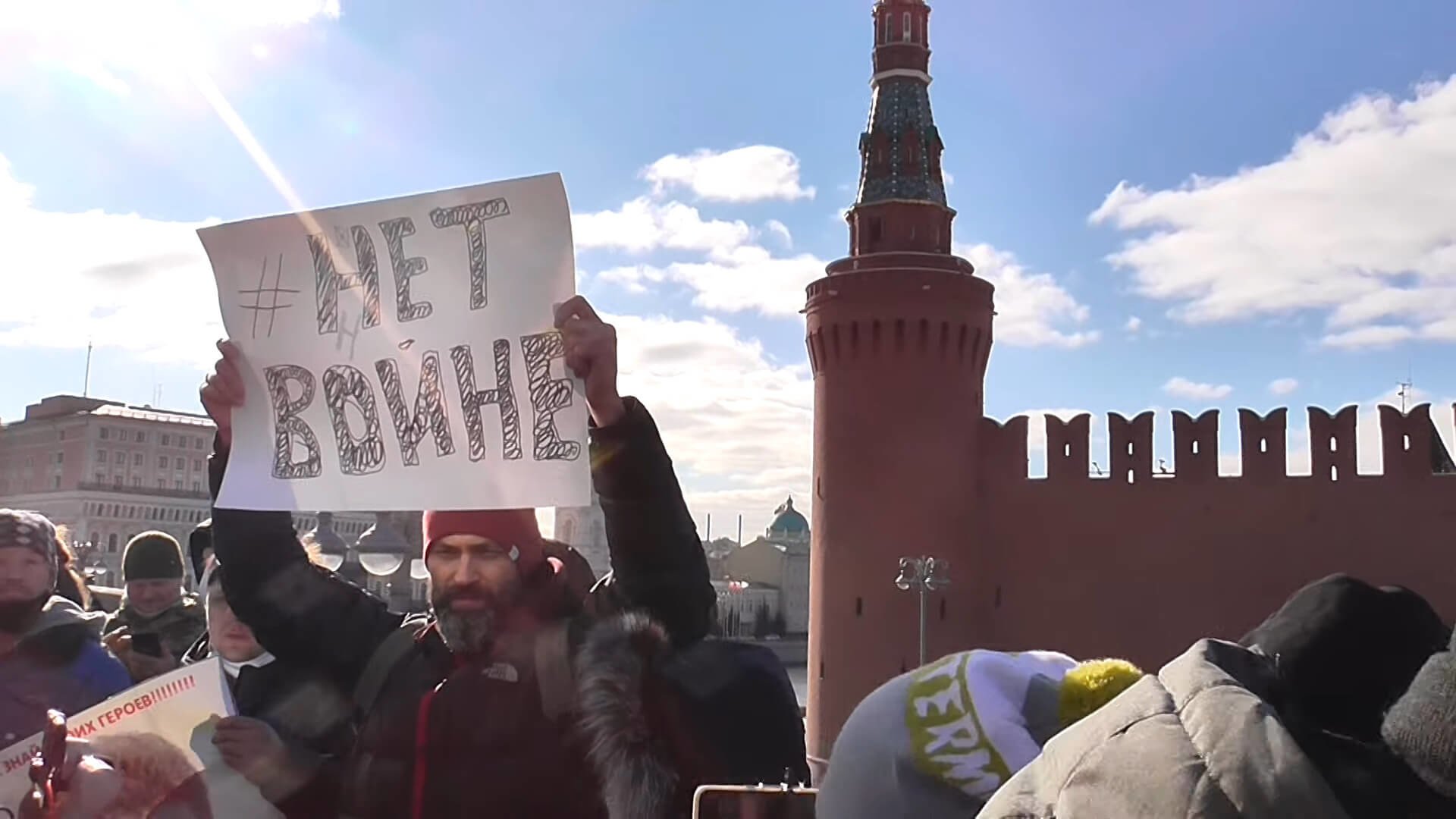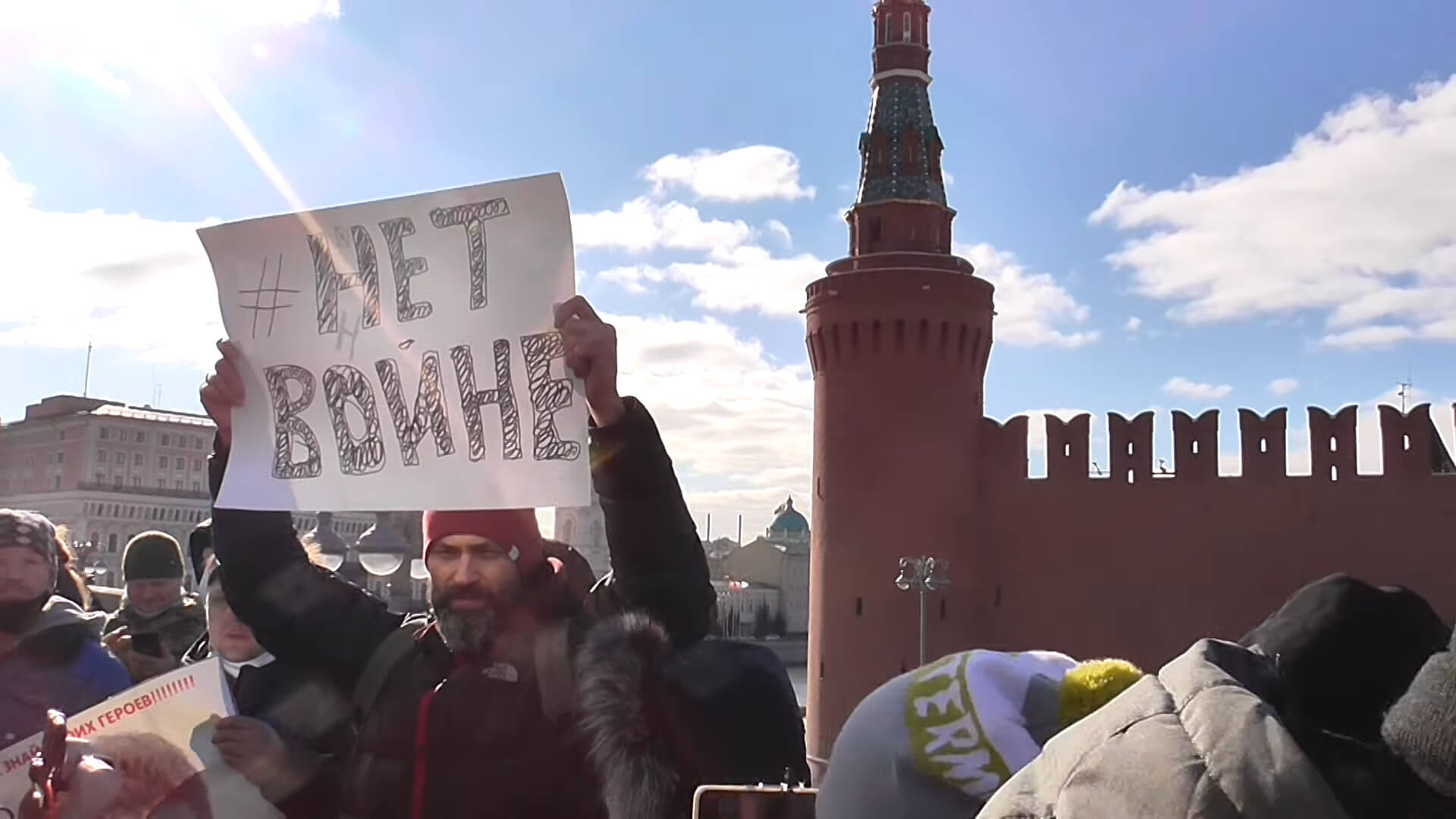 Reports on social media claim that citizens in Russian have been spending their cash on luxury items, electronics, and other goods in a bid to dump the ruble before the markets reopen today.
A Moscow Times journalist claimed that the "mood" was similar to 2014, when the Russian markets were last rocked by sanctions.
A few years back, one manager at foreign company in Russia told me about how during the Dec' 2014 crisis he had rushed all across Moscow to buy and pay for a 2-million-ruble Audi he didn't need before the ruble tanked when markets opened on Monday.
Similar atmosphere today. https://t.co/ka1hU5JZPg

— Jake Cordell (@JakeCordell) February 27, 2022
After the Western allies gave their blessing to a SWIFT banking network ban on Russia over the weekend, the Russian fiat dropped some 26% against the USD to 105.27 per dollar – a fall of 84 per dollar on Friday's trading and an all-time low against the greenback.
The economist Steve Hanke noted that the currency had depreciated "by as much as 47% against the USD" since the start of the year, adding:
"Conflict in Eastern Europe is fueling the currency's destruction. At present, I measure Russia's inflation at 69.4% per year."
The ruble has recovered slightly and the Chairman of the Silverado Policy Accelerator Dmitri Alperovitch wrote:
"The impact of upcoming economic collapse in Russia cannot be overstated. This is not 2014."
The Russian Central Bank has been attempting to fight the economic fire by almost doubling interest rates from their previous rate of 9.5% to 20%, Tass reported. It has also announced that it will be freeing up USD 8.78bn worth of local bank reserves in a bid to bolster liquidity. The bank claimed that the rate rise would help boost the attractiveness of ruble deposits.
The Central Bank added, again per Tass, that "further decisions on the key rate will be made based on an assessment of risks from external and internal conditions and the reaction of financial markets."
This is another reason financial sanctions hurt an economy so much. To prevent capital flight you have to jack up interest rates really high, which causes a sharp recession. https://t.co/fhlvTeCrtZ

— Noah Smith 🐇🇺🇸🇺🇦 (@Noahpinion) February 28, 2022
The Central Bank says it will make an announcement at 4 PM local time, with markets currently set to open at 3 PM, although this may well be subject to change.
Bloomberg reported that the Central Bank had also "temporarily banned brokers from selling securities held by foreigners" on the Moscow Exchange, "without specifying which securities the ban applies to."
The bank and financial regulators have also put "mandatory hard-currency revenues sales" rules in place for exporting firms.
And Russia's finance ministry says it's forcing exporters – who sell the oil, gas, and metalst the Kremlin gets most of its budget revenue from – to sell 80 per cent of FX income. That move appears designed to help prop up the ruble now that the central bank can't sell reserves.

— max seddon (@maxseddon) February 28, 2022
Also, on Monday, the US Department of the Treasury's Office of Foreign Assets Control (OFAC) said it prohibited United States persons from engaging in transactions with the Russian Central Bank, National Wealth Fund, and Ministry of Finance.
"This action effectively immobilizes any assets of the Central Bank of the Russian Federation held in the United States or by US persons, wherever located," the OFAC said, adding that a key Russian sovereign wealth fund, the Russian Direct Investment Fund, has also been sanctioned.
Google Trends data shows that both tether (USDT) and bitcoin (BTC)-related searches are also on the rise in Russia, with many likely looking for a way to safeguard their savings from an increasingly hard-looking impending financial crash.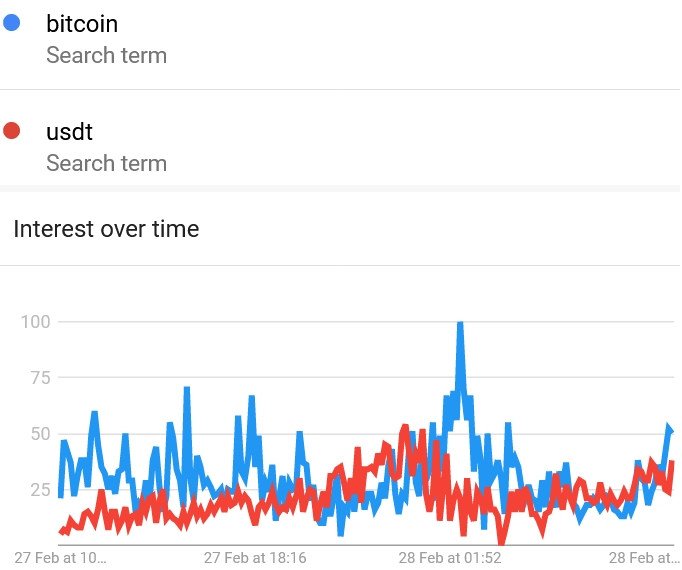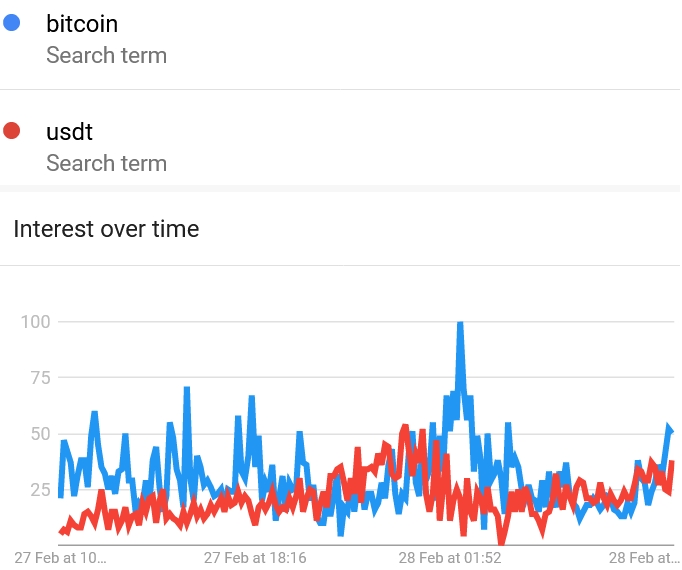 Ukrainian and Russian delegations are meeting for negotiations today, while a possible announcement might be made this afternoon.
At 08:43 UTC, BTC trades at USD 38,399, recovering from almost USD 37,400, reached earlier today. The price is still down 1% in a day and is unchanged in a week.
____
Learn more:
– Russian Rubles Could Become 'Worthless' as Allies Target Central Bank After SWIFT Move
– Ukraine War: How Russian Aggression Could Derail the Fragile World Economy

– Crypto Donations Pour into Ukraine – Here's How You Can Contribute
– Bitcoin Fundamentals vs. Fundamentals of Geopolitics – Analysts on Ukraine War
____
(Updated at 13:21 UTC with an announcement from the OFAC.)
---