Ripple Chief: US Risks 'Chaos' by Letting China Win Blockchain Race
Ripple executive chairman and co-founder Chris Larsen has warned Washington to "get a lot more involved in blockchain," stating that the United States is "slow to the game" – and is allowing China to pull ahead in the race to digitize finance.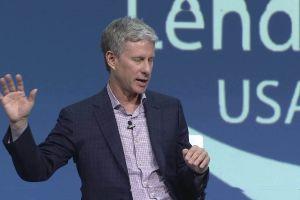 In a video conversation with Wall Street Journal reporter Paul Vigna – shared on the Ripple's YouTube page – Larsen opined that Beijing is "so far ahead" with its blockchain development, and said Washington was lagging behind.
He stated that the United States needed to respond to the fact that China was poised to spend USD 1.4 trillion on technology," with "payments and blockchain clearly part of that strategy."
Larsen added that recent American regulatory policy has actually helped China gain the upper hand.
He opined that regulators had done good work with "horrible initial coin offerings (ICOs), which were terrible and had to be shut down."
However, he noted,
"[American regulators] effectively shut them down. We won that war. Now we've got a switch to: 'How do we compete with China? How do we keep up?' And until now, frankly, US regulators have actually helped China by officially giving clarity to the two protocols effectively controlled by Chinese miners: Bitcoin and Ethereum. That's a mistake."
Instead, he suggested, American regulators should look to support "technologies that are more favorable to the USA and its allies."
He warned that the consequences of allowing China so much power in the blockchain sphere could be "catastrophic." He stated,
"There's some meaningful probability if China were to get control over the next-gen financial system, that could be able to be devastating to American power and its allies' ability to make payments […] to ally American banks that might be blocked or throttled."
He added there was even a chance that "a US company that has a low Chinese social credit score could be blocked from that new [Chinese] infrastructure."
As per recent reports, approximately 70% of Chinese companies want to spend big on blockchain technologies, while China's government is actively developing its digital yuan initiative.
---