McDonald's Happily Trolls Crypto Twitter – and the Responses Are (Darkly) Hilarious
Disclosure: Crypto is a high-risk asset class. This article is provided for informational purposes and does not constitute investment advice. By using this website, you agree to our terms and conditions. We may utilise affiliate links within our content, and receive commission.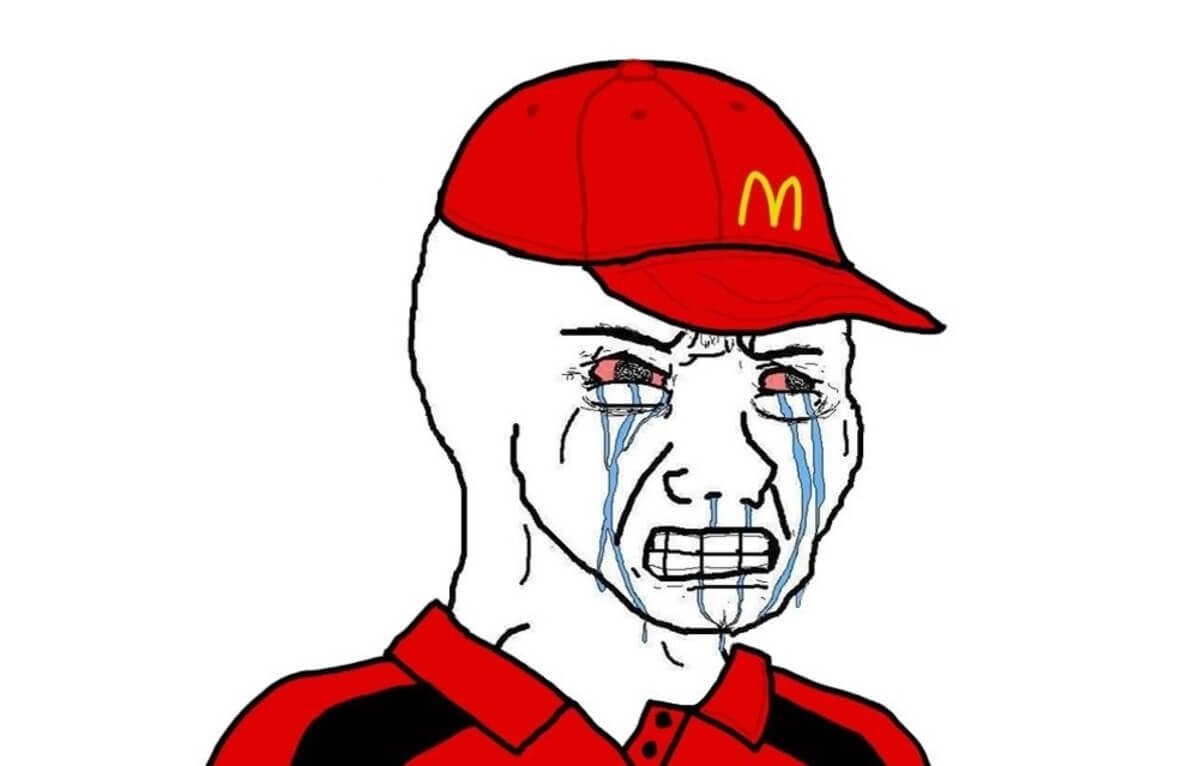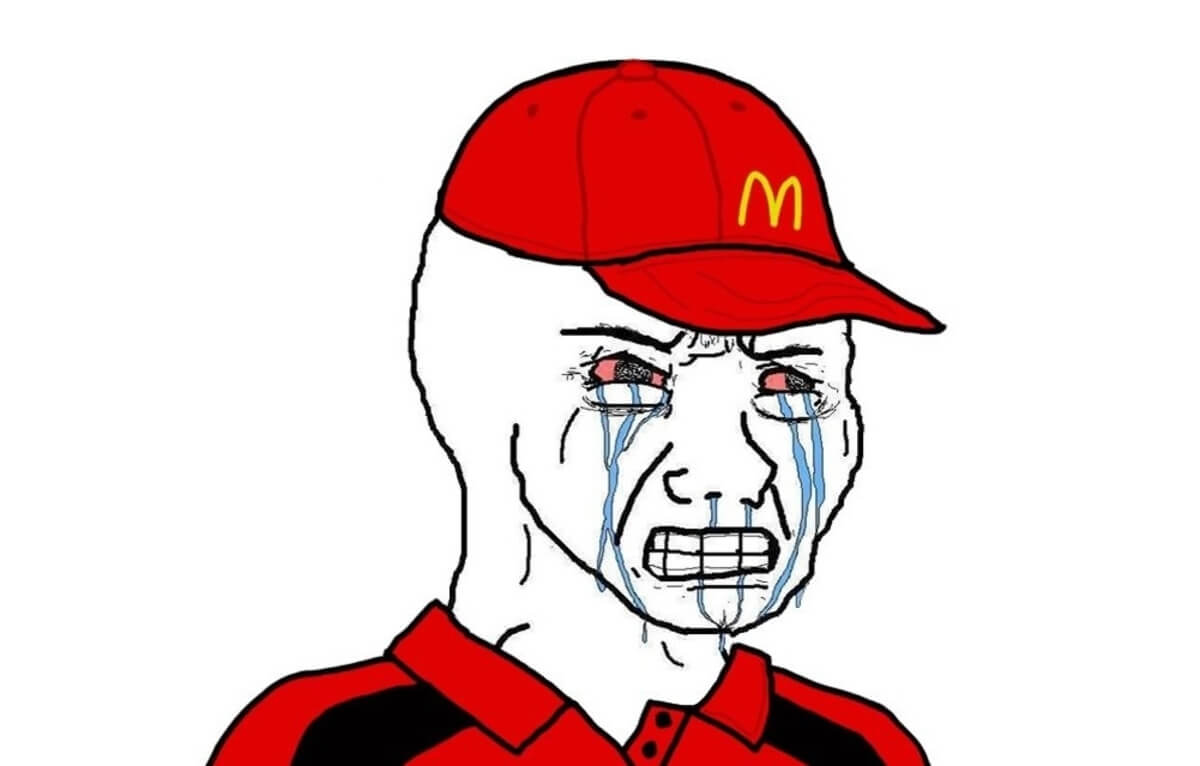 The wits who run the McDonald's PR machine have been busy – and the firm is now enjoying some free Twitter ad space at the expense of the crypto community, with everyone from bitcoin (BTC) miners and maxis to world leaders indulging in some price- (and burger-)themed gallows humor.
Bitcoin and most other coins are still reeling from a massive price drop over the past few days – leading many crypto community members to crack jibes about having to swap their crypto careers for a job flipping burgers at the world's most famous fast-food franchise.
Their number included the El Salvador President Nayib Bukele – who has invested thousands of dollars from his country's treasury in bitcoin purchases. The leader posted a picture of himself photoshopped into a McDonald's uniform.
#NewProfilePic pic.twitter.com/YVDlBoA2Cq

— Nayib Bukele (@nayibbukele) January 22, 2022
The President also lashed out at "drama queens" discussing his BTC-buying strategies, who criticized him for buying when prices were high, instead advising them (ironically) to "invest a piece of your McDonald's paycheck" in BTC, ending by urging:
"Now go back to flip more burgers you lazy fvçk!"
All this was simply too tempting for the McDonald's PR team, who gleefully goaded: "How are you doing, people who run crypto Twitter accounts?"
😄😄😄 pic.twitter.com/tlsDMKTTN9

— ⚛️Ⓜ️ ZombAquilae_80085 Ⓜ️⚛️ (@Aquilae_80085) January 24, 2022
Some embraced the barb with dark humor of their own, but when one user tried to respond with sarcasm, the sharp-witted McDonald's wordsmiths replied with rapier-like precision.
good, i'm making a lot of friends today

— McDonald's (@McDonalds) January 24, 2022
MicroStrategy's CEO Michael Saylor duly donned a key part of the uniform – and hinted he might also need to moonlight with an additional shift at a restaurant that accepts BTC.
May apply for night shift at @TheRealTahinis to stack more sats. #NewProfilePic pic.twitter.com/ZrirLojvrq

— Michael Saylor⚡️ (@saylor) January 23, 2022
Others expressed disbelief at McDonald's opportunism.
are we…are we getting bullied by McDonald's is this a real thing that's happening in our life https://t.co/RvBa1pY8wi

— Matthew Graham (@mattyryze) January 25, 2022
But Twitter being Twitter, the mere mention of "crypto" instantly unleashed swarms of barely intelligible doggy memes from advocates of dog-themed altcoins, as well as leagues of scammers shilling a plethora of implausible crypto scams.
Some jokes, however, simply never get old – and this was a golden opportunity to wheel out some favorite old chestnuts.
January 25, 2022
For most, it was a matter of trying to grin through the tears – literally. Dozens of renditions of Pepe the Frog and Wojak tearfully donned McDonald's uniforms, poked sad-looking burgers around on grills, and shunted their way around the replies.
it's going great. why do you ask pic.twitter.com/rQ9U7P7wtq

— safu (@safuXBT) January 24, 2022
Others quipped about their coming career shifts.
Some pitched their "qualifications" directly at the fast-food firm…
…while Homer Simpson also made a timely entrance/exit/entrance.
____
Learn more:
– Bitcoin Accepted in Starbucks, McDonald's, and Everywhere in El Salvador
– What Coinbase CEO, Paris Hilton & McDonald's Have in Common? NFT

– McDonald's, Starbucks, Subway May Take Part in Digital Yuan Tests – Reports
– Crypto Market Slides as Stocks Get Hammered, Bitcoin Falls Below Key Support
– Corporations & Countries Watch and Learn From El Salvador's Bitcoin Experiment
---